Samsung Galaxy A50 is no doubt one of the most exclusive mobile phones. With an expensive mobile phone, comes the responsibility and care to handle it. For such purposes, we have made a list of eye-pleasing phone cover cases that may help you in protecting your eye-pleasing phone.
1. Black Samsung Galaxy A50 Slim Armor Metal Ring Stand Case Cover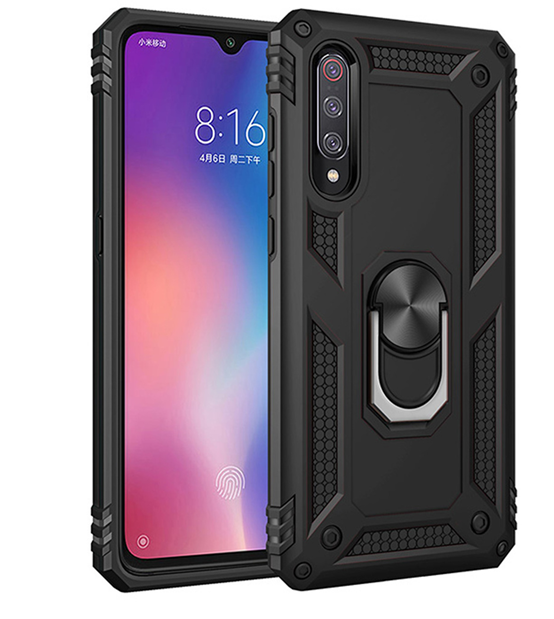 When you invest a lot of amount in buying a handsome phone, then you become overprotective to ensure its security. A black slim armor metal ring stand Galaxy A50 case is a solution to your worry. It is unique from other casual case covers having a ring stand, in a sense that it has a hidden iron that connects the case cover to the magnet. It has an adjustable bracket on the back, which ensures 360-degree rotation, giving ease and comfort to the user.
2. Aqua Litchi Pattern Wallet Case Cover For Samsung Galaxy A50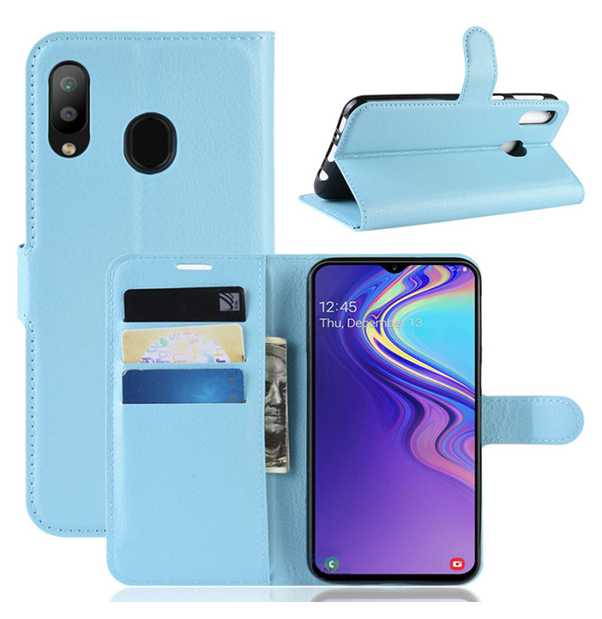 Wallet cases provide you with two facilities in a single offer. Show off your luxury phone by covering it with unique Aqua Litchi Wallet case cover as well as store your cards and money discretely. Choose your most favorite color among multiple colors and enjoy complete access to all buttons, ports, and connections of your phone.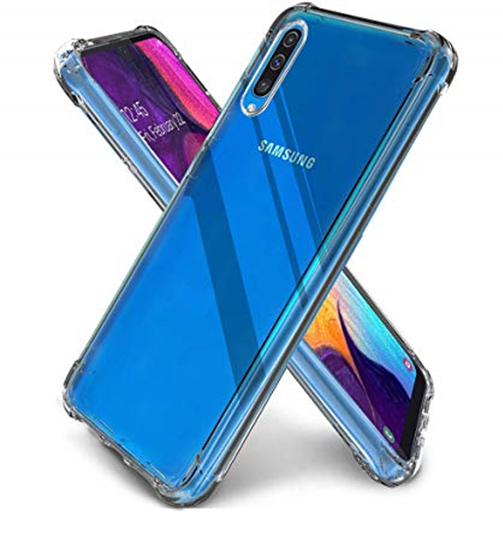 Are you trapped in the love of your phone? If you are the one who doesn't want to detach his gaze from Galaxy A50, then this gel rubber case is a perfect choice. This beautiful case preserves the natural look of your phone while providing the maximum protection.  
4. Full Cover Tempered Glass Screen Protector For Galaxy A50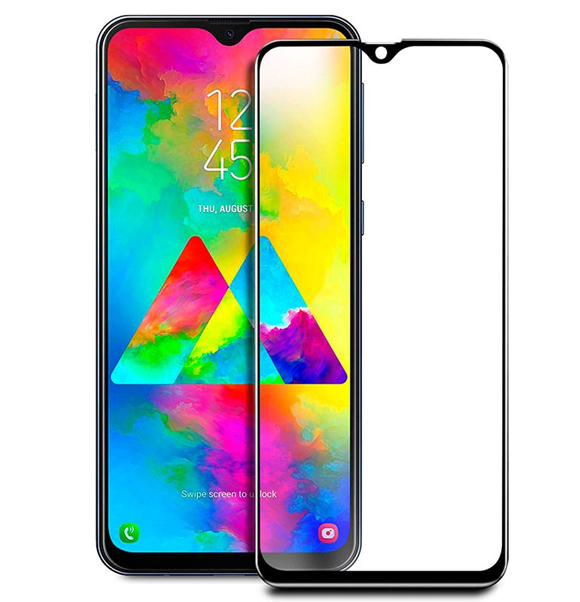 If you refrain yourself from carrying extra accessories and want your A50 to look merely fantastic, then go for this unique and elegant case. Its 3D tempered glass screen protector gives full coverage to your phone's screen. With the total thickness of 0.26mm, it contains an oleophobic coating that prevents the fingerprints and other dirt particles from reaching its screen.
5. Polaland Wallet Case, Premium Leather Flip Cover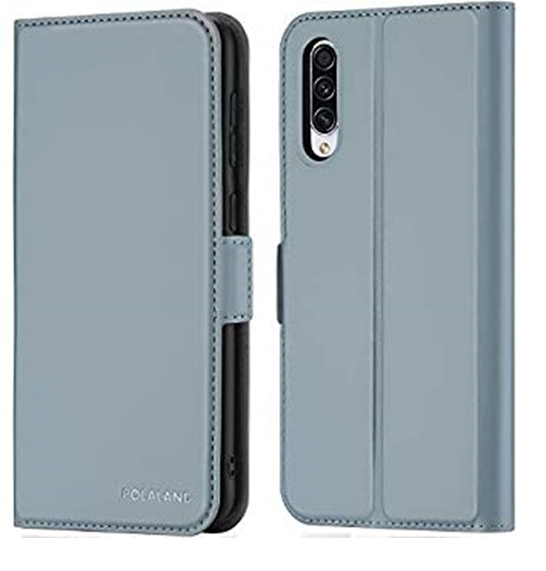 Do you have a big heart to see your adored phone falling from a lofty place? If covered with Polaland Wallet case, then you'll not receive a mini heart attack. It protects your Galaxy A50 from damage and scratches with an addition of 2 card slots where you can carry your ID card and other ATM cards conveniently. 
6. MAIKEZI Soft TPU Brushed Full-Body Case Cover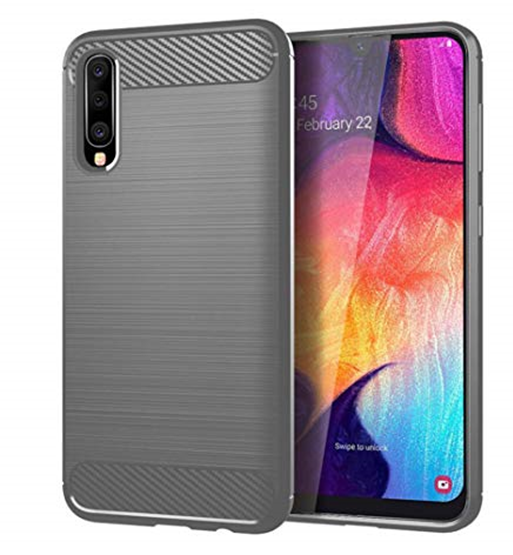 MAIKEZI is precisely designed to ensure the comprehensive use of ports and buttons along with speakers and mike. Unique design and raised lip protect your Galaxy A50 at its best. Its carbon fiber design is quite famous among customers.
7. Njjex Wallet Case For Samsung Galaxy A50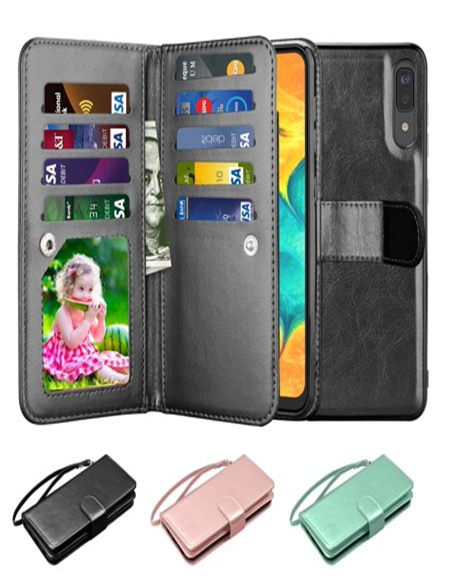 Is it difficult for you to manage a separate wallet along with your mobile phone? If yes, then here is a Njjex Wallet Case designed for customers like you. The unique design offers various functions in a single case. It includes multiple spaces for carrying multiple cards and pocket money.
8. KILINO Galaxy A50 Wallet Case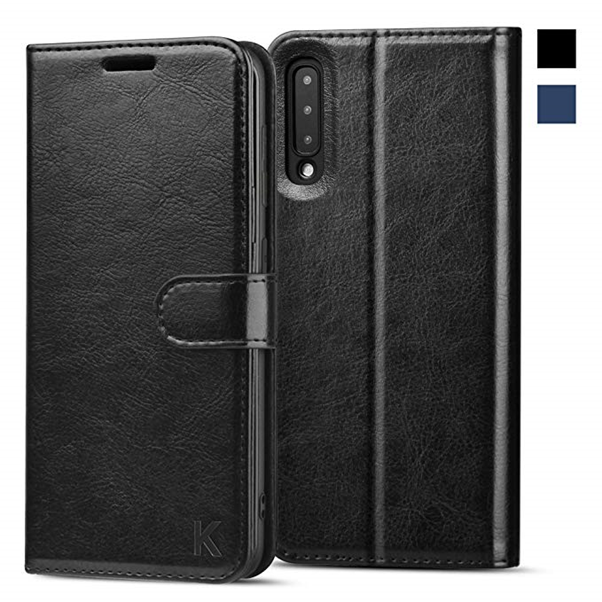 If you are tired of changing your phone's cover case again and again, then get Kilino case, which offers a lifetime warranty. The shock-absorbent bumper protects the phone from damages and scratches. RFID blocking layers secure your essential cards, including CNIC card from falling off.
9. COODIO Samsung Galaxy A50 Case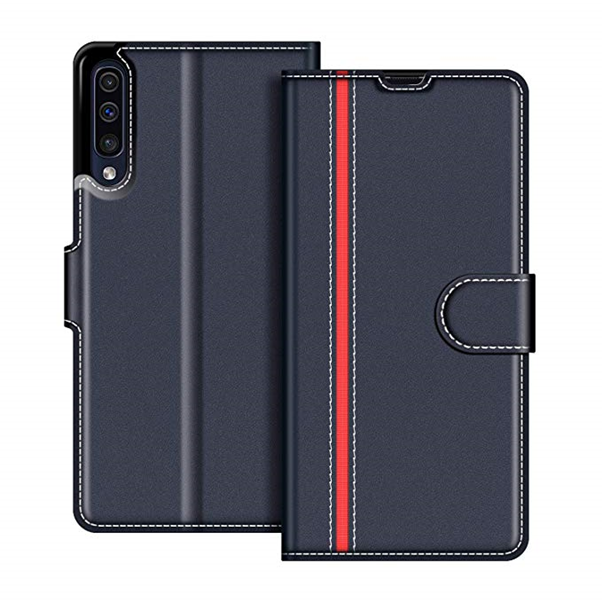 COODIO is another extraordinary case on our list. The premium quality and design add beauty along with customer trust. It holds wallet-like features having multiple slots to carry cards and money pockets as well.
10. MOBESV Samsung Galaxy A50 Case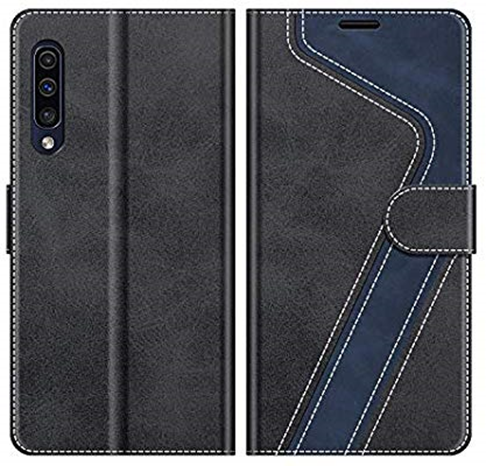 The quality of this cover case is beyond question. This two-colored eye-pleasing cover increases the grip and protects the phone from scratches and damage. A durable protective, smooth design can withstand the bumps, shocks, and drop.