Have you seen the What's New for the latest version of WordPress 5.7?
This blog will lead you through all of the features of WordPress's newest version 5.7. WordPress 5.7 launched with a box full of editing and customizing features. WordPress 5.7 is expected to surpass the previous number of downloads of the earlier version.
While checking on the What's new tab on the WordPress website, it was found that a variety of features has been customized in the block editor panel and UI, and a few belong to the admin panel well. Bloggers or developers can see improvements to the ultimate goal of Full Site Editor with block editor.
There are almost 68 features in the WordPress 5.7 core and 127 bug fixes. This almost represents phase 2 of the Gutenberg project.
Here is the complete list of the edited features in the newest version of WordPress! Let's upgrade
Before updating, make sure you run a complete backup of the website core, including WordPress plugins, themes, libraries, etc.
1. A more straightforward way to send/reset password email/links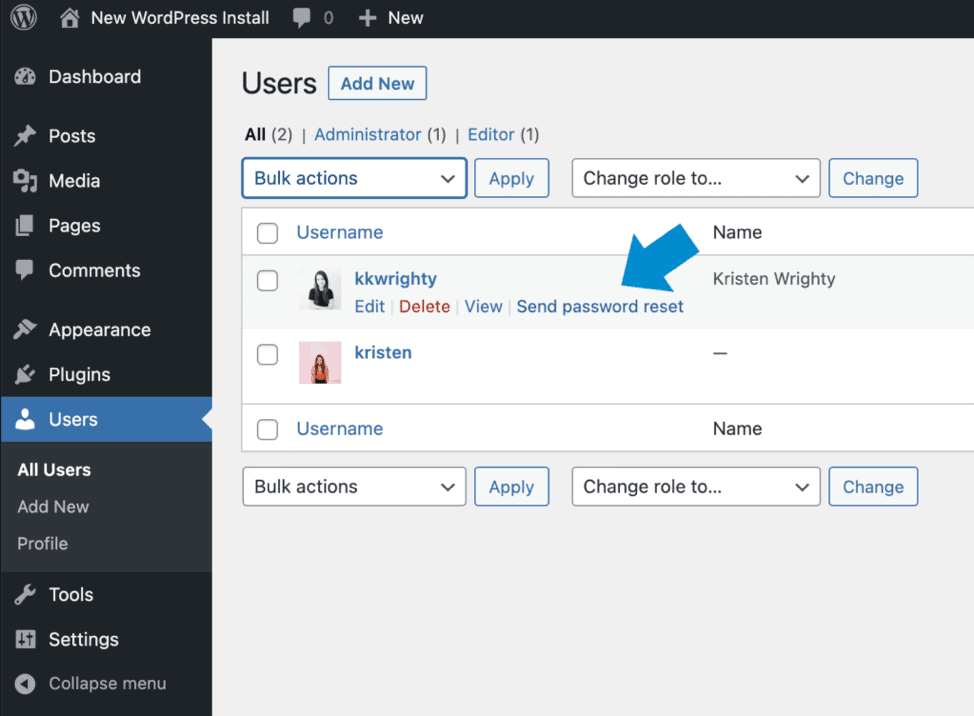 A site having multiple users might face the issue of forgetting the password. The 5.7 genre makes it easy for the admin panel to reset the password settings.
The new quick link Send password reset can be accessed from the Users > All Users page in your WordPress admin dashboard.
This simplifies by helpful shortcuts in the admin dashboard instead of editing the user's profile to reset a password.
Once clicked, you will get the resetting link in your mail where you can reset your password. WordPress does not allow the direct change of the user password as its WordPress Security Password policy.
A new password reset option is also available from each user's profile page. Just click the send reset link button in the account management section.
2. HTTP to HTTPS is just a click away
This feature is no less than a revolution. As earlier, for redirecting to HTTPS from HTTP, codes needed to be typed in htaccess. If the codes are challenging to cipher, this becomes a hectic task.
However, 5.7 has made this possible just with a click. The migration from the older version to 5.7 can be done quickly with the automatic update of database URLs.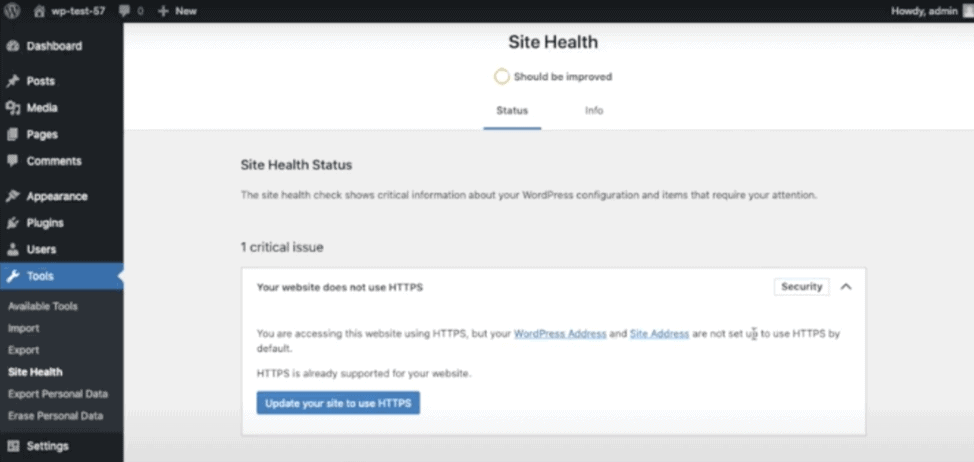 The new WordPress HTTPS detection and migration feature are available from the  Tools > Site Health page.
If WordPress detects that HTTPS is already supported for your website, but your site address is still not using HTTPS by default, click the update your site to use HTTPS button, and this will alter your site URLs to HTTPS. The s in the HTTPS means it's secured.
3. Drag and drop directly to Gutenberg Editor
Drag the blogs directly from the inserter panel and drop them wherever you want. This will place your block exactly where you need it and thus depicting an outstanding user-friendly feature.
This feature aims to have rich content decorated with aesthetic elements that place your headings, photos, or captions.
4. Custom color and size of your social icon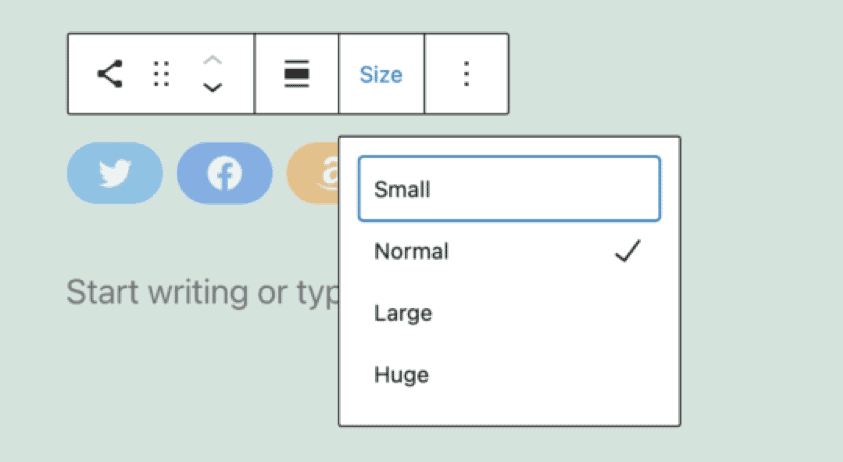 You can now make your social icons look colorful or essential using icon colour and icon background colour from the social icon block.
You can customize your icon size to small, regular, large, and enormous from the block toolbar's new feature.
5. Font size for the list box
Having an extensive list and want to make it fit in the window, change your font size of the list box, or make it huge to enlarge its view. All this can now be accessed from block settings. 
6. Widths of buttons in percentage
Want to highlight your CTA button? Just go to the block settings panel and customize your button's width size in terms of percentage.
7. Complete alignment for cover block
In the older versions, WordPress didn't allow you the full-fledged implementation of the full-length images. But now, the window panel is customized to view the full-length photos. Here is shown how. This can be utilized for the cover block.
8. Sizing of the code block
If you ever need to configure your text's font size in blogs, you can now have it in the core. WordPress provides the code font feature to add code snippets to your blog and adjust its size.
9. Vertical layout for buttons
The new template also provides the vertical layout along with the default horizontal for your CTA buttons.
10. Reusable Blocks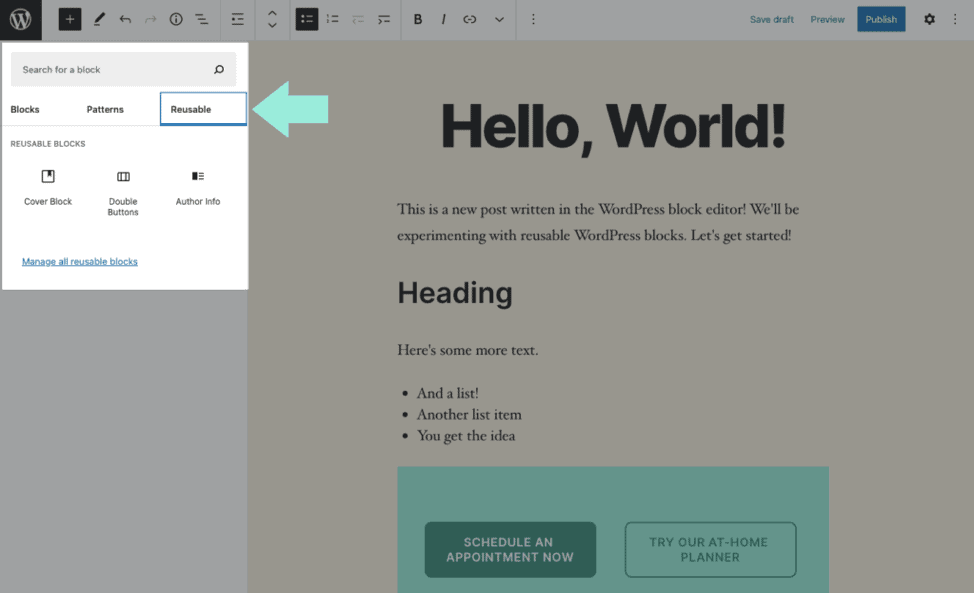 You can now save a block and reuse it in another post or blog. This is an enhancement to the usage of blocks and an ultimate time-saver.
11. Semi-transparent Spacer Block
Instead of the grey background, the user interface provides a semi-transparent layer of the spacer block. This can showcase the background image or block image, which contributes to the aesthetic feature.
12. Full site editing

The significant goal of Gutenberg is to enable complete site editing called (FSE). Being a phase 2, WordPress 5.7 will now incorporate editing in any nook and corner of the website and not just the post and blog pages.
13. Admin colour palette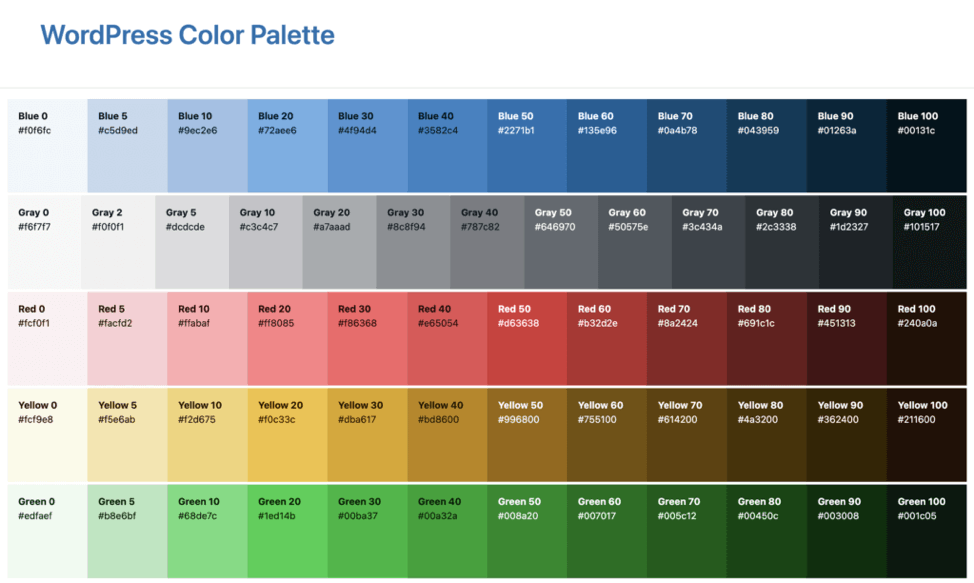 Now that every feature has got advanced, the admin panel color palette has been simplified and standardized. Now to beautify the schemes of the website, developers may use only elegant yet straightforward color schemes.
14. New Font System
Initially using google font (Noto serif), WordPress now includes the new font system well inside the system.
Due to this:
Performance issues related to loading Google Fonts improve.
Privacy issues settle associated with Google Fonts.
The more modern design aesthetic now has a sans-serif font that matches the WordPress admin dashboard.
15. Lazy-loading iframes
Now, by default, WordPress will add a loading=" lazy" attribute to iframe tags when both width and height are specified.
This feature will not preload the images unless popped up, increasing the WordPress website performance and taking less loading time.
16. New Robots API
WordPress 5.7 introduces a filter-based Robots API, allowing for unified control over the robots meta name. The robots meta tag will enable you to monitor how an individual page is indexed and served to users in search engine results in a granular, page-specific manner. This meta tag is usually used in the head> portion of a website.
The new Robots API allows you to include filter directives in the robot's meta tag, and the API by default consists of the max-image-preview: broad directive. This means that search engines can display larger image previews, increasing traffic to your website (unless the site is marked not-public).
17. jQuery Update & Ongoing Cleanup
Versions of jQuery have been released in WordPress: 5.5, 5.6, and 5.7.
18. Import/Export Enhancements
Import/export feature enhancements that affect the WordPress built-in import/export feature have been introduced in WordPress 5.7:
For the title of the post, a new export-specific filter has been added.
Ability to add the date each post was last modified in export files.
Better performance for menu items imports.
Let's cap the things off. WordPress 5.7 is worth updating. However, according to the survey, version 4.9 has been downloaded over a million times.
But WordPress 5.7 has some exciting, user-friendly features that can help easy blogging and website development. To update WordPress 5.7, refer to the guide.