LG has been coming out with some fabulous new models of smartphones, like the much-loved G-Series and the more premium V-Series. In fact, at the Mobile World Congress 2018 held in February this year the company announced that it would launch a brand new premium model sometime in the next two to three months.
When it comes to Android smartphones, memory has never been a major issue because of the microSD memory expansion option. However, unless your phone has a basic 32GB or more of internal memory and a further microSD expansion, you'll be facing pretty much the same problem that older iPhone users did in the past before Apple launched the 128GB and 256GB variants.
The other major problem is if something happens to your LG smartphone and you need to restore the system and apps. Data corruption and flashing a custom ROM are just two of the reasons why you might need to have a backup ready to restore your device to its original state.
One of the best ways to handle these problems is to make sure you regularly back up your LG smartphone, and there are two simple ways in which you can do that.
Titanium Backup
This amazing utility creates backups of your system as well as user applications that you can store on an external device of your choosing. Downloaded by over 10 million Android users, the free version is powerful enough for all your basic backup needs; but if you need a more robust solution the company also offers a PRO version with tons of additional features.
The app's UI is clean and intuitive, and in a matter of a few minutes you can have all your system and app data safely backed up to an external storage device. There's also an option to do 0-click batch and scheduled backups with the free option. It even allows you to move apps back and forth from internal memory to microSD card, among a ton of other things.
The latest version – v8.1.0 – fully supports Android 8.0 Oreo, so if you have a new LG smartphone running Android Oreo, then Titanium Backup is the ideal backup and root utility for you.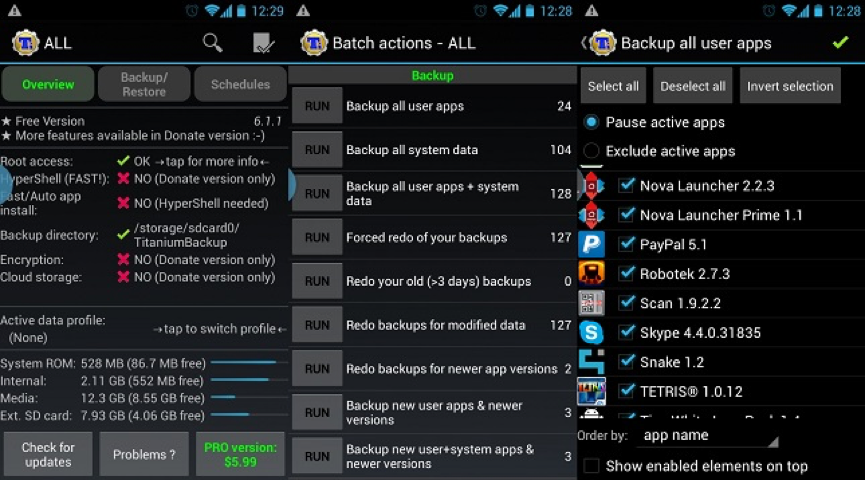 TunesBro Backup & Restore
TunesBro Backup & Restore is probably the most powerful data recovery and backup utility available for Android devices. Although primarily a data recovery tool, it has loads of other useful features like backups, data transfer between devices, removing your lockscreen, rooting your LG smartphone and much more.
If there's a do-it-all utility toolkit with several modules that you definitely need to have as an Android user, it's the toolkit. You can try the software for 30 days free of charge, and then upgrade to the paid option once you're comfortable doing that.
This program also helps you deal with a host of other problems typical to Android devices, such as extracting data from bricked or physically damaged phones, recovering files without rooting, and even getting back your deleted messages.
The software is available for both Windows and Mac users, and supports Android versions from 2.1 to the latest 8.0 Oreo. Simply download it to your PC after checking system requirements. Apart from LG, the utility also supports nearly all devices from Google, HTC, Huawei, Sony, Samsung, Motorola, Xiaomi, etc. For a full list of devices for Data Backup & Restore module, please visit the TunesBro page here.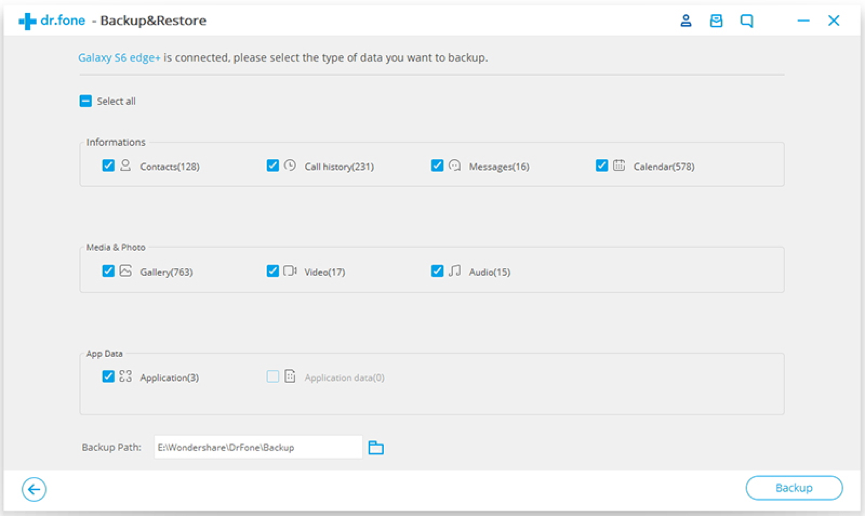 Full Support for iOS Devices to iOS 11
These two powerful applications are all you'll ever need to safeguard your data and everything else stored on your device. LG smartphones are robust enough, but why constantly worry about lost or corrupted data, device slowdown and other problems when you have two simple but formidable utilities in your Android arsenal?