The best car rental apps have made the commuting seamless for everyone around the world. These nifty apps help you book vehicles in the easiest & safest manner for all your drives. These smart apps offer abundant useful features to save your time and reduce manual efforts. Let's discuss some of these apps for iPhone here.
Rentalcars.com
With over 49,000 locations worldwide, Rentalcars.com offers one of the widest networks to help you find the best car at the best price. You can use this app to book a car around the corner or on another continent with ease. You can use Rentalcars.com eVoucher for easy transactions. It reduces the need for entering details again as it stores all information once and for all. Being one of the biggest car rental booking services, it works with every major car rental company around the world. It serves over 7.5 million customers every year. This is one of the best car rental apps that offers seamless user experience with numerous useful features. You can even try ertiga zdi used cars in bangalore.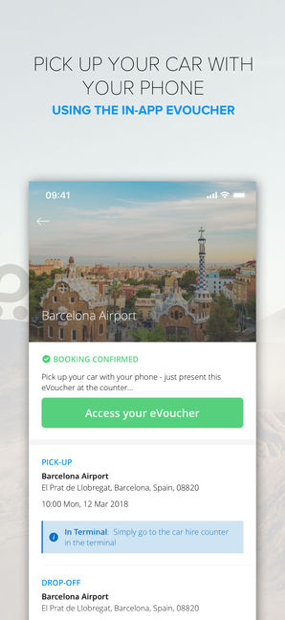 Enterprise Rent-A-Car
This smart personal assistant app helps you book a car for rent in a seamless manner. It allows you to get directions to a rental branch, modify or view upcoming reservations, find a hire car, call roadside assistance, and more. You can use this app to book a car from one of the 7,000+ locations around the world. Here, you can easily make reservations and earn points to enjoy free rentals. It offers multiple filter options to make your search seamless. You can make payment in advance with its "Pay Now" feature to save your time later. You can even save rental details to make your future reservations faster & smoother. It allows you to view and monitor pick-up or drop-off times, directions back to your rental branch, view current hire car information, and more. You can even mark a location Favorite where you visit frequently. For any query, you can contact its 24/7 customer support for easy assistance.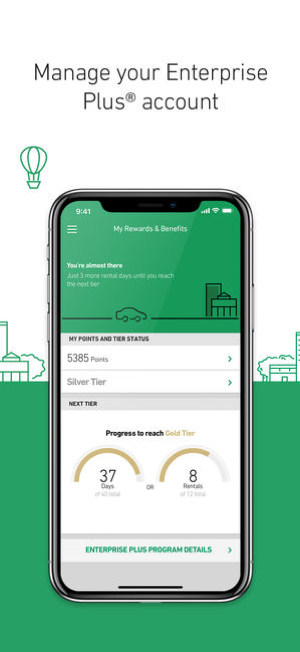 Avis- Car Rental
It offers Avis Preferred members option where you get a chance to avail all features in a go. Here, you can book a car, return your car, upgrade or exchange your car upon arrival at the rental location, lock or unlock your car and access numerous other rental features. For easy operations, it allows you to view nearest car rental locations, addresses, hours of operations, phone numbers and more. Here, you also get an option to earn points when you check out. It allows you to easily make, modify or cancel your reservations when needed. Using one of its amazing features, you can easily get a receipt, view or review past rentals and contact roadside assistance.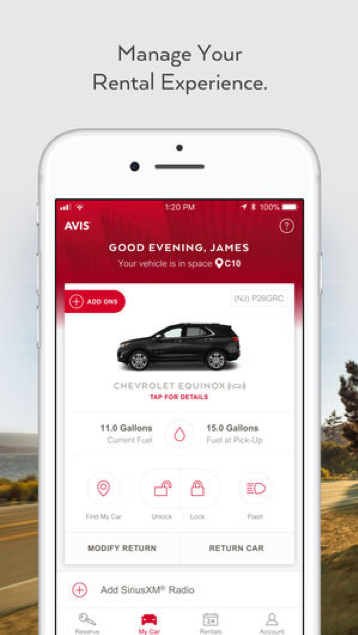 Turo
Turo offers experience better than car rental. This peer-to-peer car sharing marketplace allows you to book a rental car with ease anywhere anytime you want. Here, more than 5 million Turo guests get the option to choose from 850 unique makes and models. It offers a pool of cars that includes trucks, SUVs, sedans, hatchbacks, and more. With a pool of more than 200,000 vehicles listed worldwide, it helps you find the perfect vehicle for you when you need it. It offers as much as 30% lesser car rentals then traditional car rental services. It even allows car owners to turn their depreciating cars into an earning engine. It offers $1 million in liability insurance for safe drives.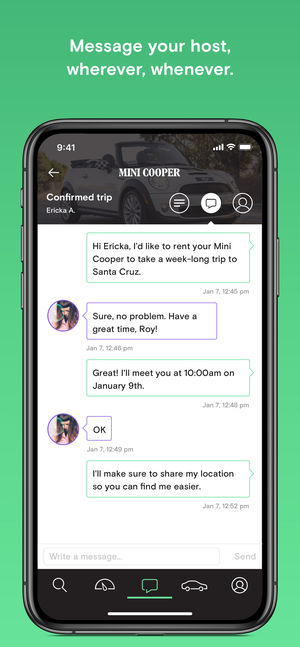 Zipcar
Zipcar allows members to book a car for an hour or full day. It offers a huge pool of cars to select from. It gives you the liberty to select cars by available time, make and model. With every reservation on Zipcar, you get all services included including gas, mileage, insurance, dedicated parking, and more. You can use its multiple features to view your upcoming reservations, locate your reserved Zipcar, get directions to your Zipcar, speak to friendly local Zipcar team, lock or unlock your Zipcar, change, extend or cancel reservations easily and more. This leading car-sharing network makes urban living simple.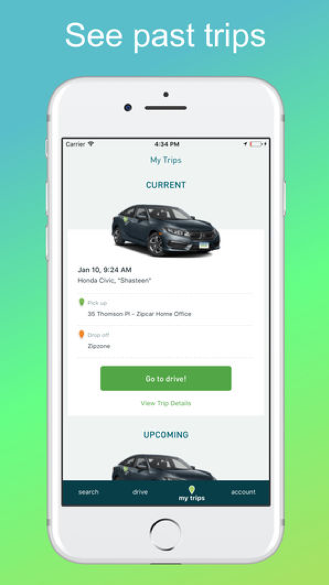 So, these are few best car rental apps you can install on your iPhone device to book car in a seamless manner for your next trip. If you had tried any of these apps before or you want to share the experience of some other app, then feel free to comment below.