The goal of establishing a call center is to provide a specific place for your business to receive inbound calls or conduct outbound calls pertaining to your products and services. As with other areas of business, it is important to track the overall performance of your call center to ensure that you are getting the most out of your efforts and to help you learn more about how you can improve your current practices. To get you started, here is a list of five call center metrics you need to be tracking to analyze your efficiency.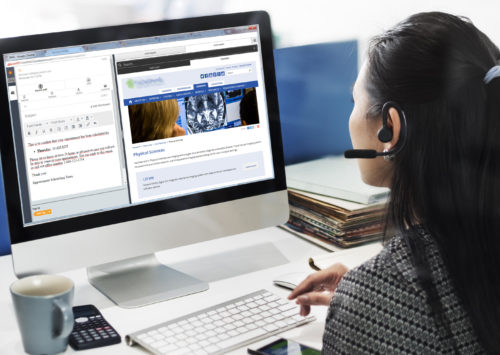 First contact resolution
First contact resolution is considered one of the most important metrics and for good reason. First contact resolution analyzes the number of times that a customer has to call into a company to get their issues resolved or questions answered. The fewer times a customer has to call back, the better your overall score in this area, which is often heavily tied to your overall customer satisfaction rate, as well. You should be constantly reviewing your first contact resolution rates to see how well you are solving your customers' needs and what you can do better to make ensure that new and existing customers are getting their needs met promptly and effectively. You can also check call tracking affection on your business.
Average time in queue
Another vital piece of data to keep track of, the average time in queue measures the typical range of time that an individual spends waiting for a customer service representative to answer the phone. While you can't handle every customer's call immediately, your customer can't be expected to wait extensive periods of time. In fact, leaving them in the queue for longer periods can often lead to an unsatisfactory customer experience that can do damage to your business in the long run. Keep track of how long most customers are waiting to be helped and seek to cut this time down by using helpful tools such as ACD software.
Service level
The service level metric measures how many calls agents are taking within a certain period of time. To put it simply, this metric measures the overall productivity of your call center and gives you an overview of how quickly you are taking customer calls. While you shouldn't necessarily strive for a quicker call time in order to boost these metrics, you should take notice if they are low in comparison to other call centers, as this may indicate issues with resolving calls in a typical time frame or issues with some of the processes that precede the calls or the necessary steps taken by agents after the call ends.
Percentage of calls blocked
Whether you have a call center that is taking on too many customer inquiries and either does not have the staff necessary to handle these calls or does not have the software necessary to handle these calls, a high percentage of calls blocked indicates that there is a major issue at hand that leads to other problems such as higher abandonment rates and poor customer satisfaction. Keep a watchful eye out for this metric and seek to fix it as soon as possible to prevent further damage.
Customer satisfaction
You most certainly need to keep track of your customer satisfaction levels. Regardless of how efficient you may be in handling phone calls, this performance only works if it is providing the experience that your customers expected to receive. While there are no universal ways to measure customer satisfaction, there are plenty of tools and ideas that can help you to get started so that you can make sure your call center is not only running optimally, but is getting the job done, as well.
Having a call center can go a long way in enhancing the customer experience but you can never be sure how well you are performing unless you track the proper metrics. If you have yet to set up a system to evaluate certain data points and are looking for some of the most vital areas to target, these five necessary call center metrics are excellent points you can begin with.