The 1990s is one of the most memorable decades in recent history. It was the birth year of many cultural trends – including many of the shows we watch today that are considered modern classics. If you've missed these shows, you've missed an important moment in modern pop culture. However, it's never too late to catch up!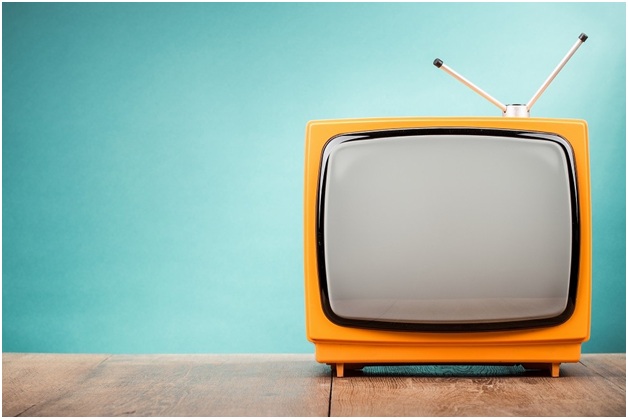 Here are five of the best classic TV shows from the '90s to get you started.
1. Friends
This is perhaps the most recognizable classic on the list. Friends earns plenty of watch time every day from both new and revisiting viewers alike. The story follows a classic sitcom trope with plenty of comedic events but just enough drama to keep the story going.
The main characters, as the name suggests, include a group of friends navigating life in New York. This includes a cast of three men and three women, many of whom are now household names. This includes stars Jennifer Aniston, Courtney Cox, David Schwimmer, Matthew Perry, Lisa Kudrow, and Matt LeBlanc.
The show originally aired for 10-seasons from 1994 to 2004. Today, you can catch it on multiple streaming services such as Amazon Prime. It's still often seen on cable rerun schedules if you have a cable TV service.
2. Will & Grace
Will & Grace is a great option if you want to experience some of the classic nostalgia of the '90s or if you're looking for something new. This is because while the original series ran from 1998 to 2006, it has since been renewed for a revival on the cable TV network NBC. So, if you fall in love with the series, you can use this service to catch more recent episodes.
The premise of this show follows four main characters. Debra Messing plays interior designer Grace Adler and co-stars Eric McCormack as Will Truman, her gay best friend. The cast also includes Megan Mullally as socialite Karen Walker and Sean Hayes as a lighthearted and bubbly but struggling actor.
The show was actually lauded for its representation of LGBT themes at the time, and it earned a shocking 18 Primetime Emmys, as well as a whopping 83 nominations.
3. The Fresh Prince of Bel-Air
The Fresh Prince of Bel-Air explains its plot simply in its own theme song. Will Smith, who practically plays a fictionalized version of himself, got into a few fights at his old school, worrying his mother. As he puts it in the intro, he had to move in with his "auntie and uncle in Bel-Air."
The show was fairly comedic but it didn't shy away from heavier topics as well. For instance, there are serious moments involving topics such as missing parents and even life or death scenarios thrown in. Part of what made the show so memorable was its penchant for mixing a comedic escape while tying in real-world problems and lessons.
If you want to give The Fresh Prince of Bel-Air a try, you can watch it on Amazon Prime.
4. Boy Meets World
Lasting seven seasons, Boy Meets World ran from 1993 to 2000. The show tackled a younger audience by taking on the everyday life of a younger star, Cory Matthews played by Ben Savage, as he makes his way through and beyond middle school.
If you really like the show, Corey and the gang have actually been revived for a reboot. The reboot not only answers the question of how our favorite characters are doing as adults, but it also addresses how their children's lives are different from theirs as well.
Boy Meets World is currently available through a Disney+ subscription, including the rebooted content.
5. Seinfeld
Seinfeld was the brainchild of comedians Larry David and Jerry Seinfeld. With two powerhouses like this behind it, there's no wonder it was so popular.
The core cast consists of four friends: Jerry Seinfeld, George Castanza, Cosmo Kramer, and Elaine Benes as they navigate their daily life. If you're a fan of Curb Your Enthusiasm, another Larry David classic-in-the-making, you're likely to enjoy this show's sense of humor. You can currently catch it on Hulu, and other TV streaming services.
Overall
All of these shows offer unique viewing entertainment, even a decade or more later. Every single one has a unique characteristic that made it famous from the tough subjects Boy Meets World wasn't afraid to shy away from, or the comedy that set the bar with Seinfeld. Any of these shows make for an engaging entry on your binge-watch to-do list.