Introduction
Do you know which digital marketing strategies can help you sustain your business during the pandemic?
Are you aware that businesses, which had been able to make the transition to digital platforms performed better?
Have you tried reaching to a digital marketing agency, or set up your own internal team for greater online performance?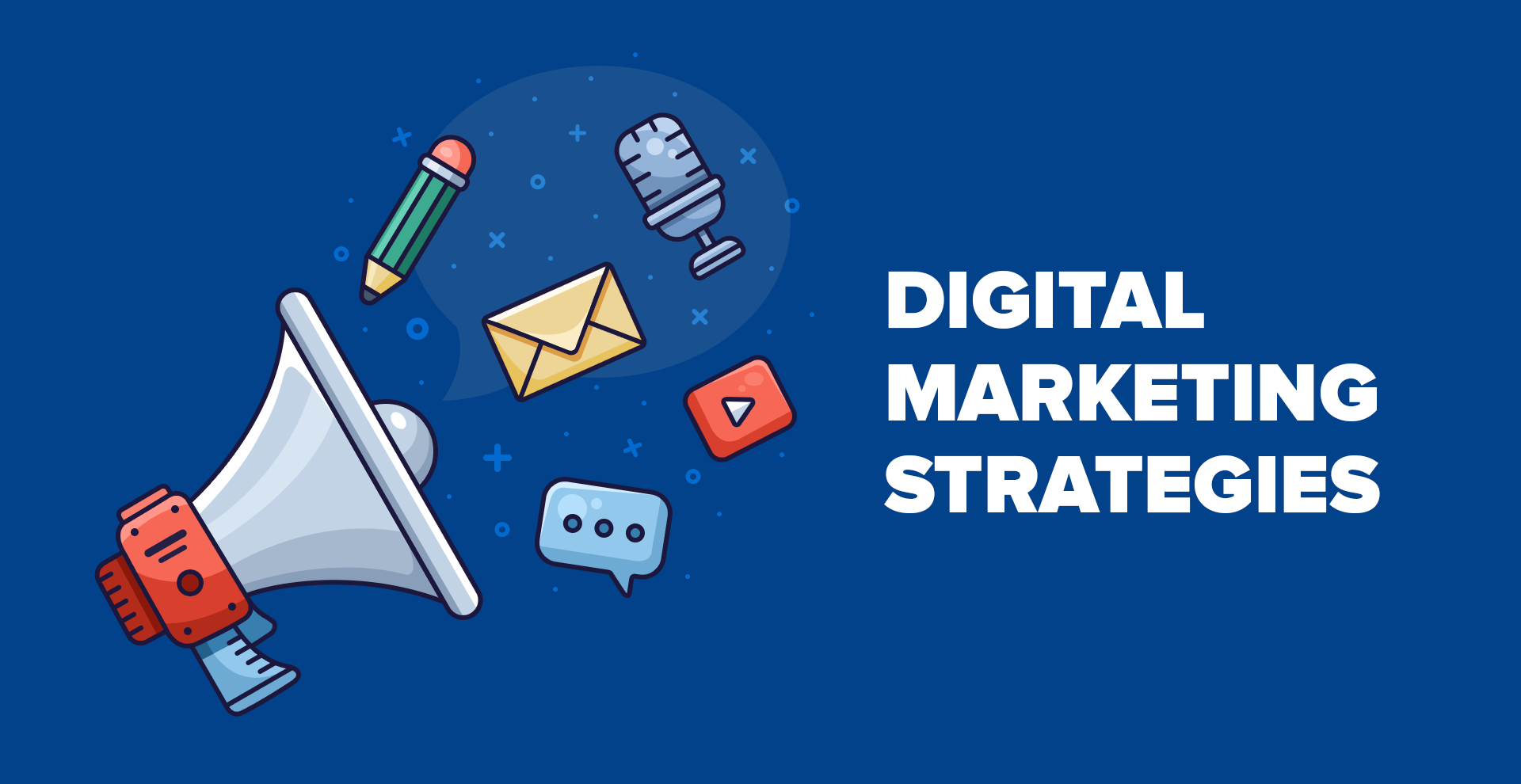 Most small businesses who were wary of taking their businesses online were forced to do so because of the pandemic. With countries announcing lockdowns, online was the only option open for businesses to create sales and generate revenues.
However, for most businesses, starting digital is a challenge in itself. This is because they have little or no idea of how to take the initial first steps. In this article, we are going to help businesses with the top five digital marketing strategies to increase online performance.
Why Businesses should make the Transition to Online Platforms?
Search engines like Google and social platforms like Instagram and Facebook have changed the way we perceive information. Access to data connectivity and smartphone penetration has made it possible to alter and influence consumer behavior on a massive scale.
This is why some of the biggest companies in the world are now related to digital platforms or tech devices. Whether you talk about Amazon, Facebook, or Google, you will realize that these giants owe their success to digital growth in the last ten-odd years.
Millions of small businesses that paid attention to the coming change were able to experience massive amounts of success. They created a strong online presence and found newer ways of reaching out, interacting, and engaging with their target audiences.
List of 5 Digital Marketing Strategies to Boost Online Performance
1. SEO-
Many of you might be wondering what is seo and what importance does it have in powering digital growth. In simple words, SEO refers to a set of optimizations laid out by search engines as guidelines. If a website follows these guidelines, search engines increase organic reach and improve search rankings. The result is better lead generation, more sales, and revenues.
2. Social Media Marketing-
Small businesses need not look to create a presence on five different social platforms. Rather, the attempt should be to create meaningful and interactive content on two platforms. Original content scores far better. A great SMM strategy helps a brand build credibility, publicize its products, and also leads to sales and revenue generation.
3. PPC Campaigns-
It should be pointed out that PPC campaigns should not be a year-long strategy for any business. However, businesses in order to give their performance a quick shot-in-the-arm can look for small PPC campaigns from time to time. This can be done especially during the holiday seasons for some quick results on both search engines (Google Ads) as well as social media.
4. Inbound Marketing-
A small business can leverage the digital space with a strong Inbound Marketing strategy. By focussing on creating highly informative and high-quality articles on its website blog, businesses can hope to win the trust of its consumers. Inbound Marketing is a great way to attract website traffic, win loyal customers, and showcase the brand in a positive light.
5. E-commerce and Aggregator Platforms-
Brands who have been able to create an e-commerce presence have opened an additional channel of revenue generation. However, creating a separate ecommerce and running the entire ecosystem might not be possible for many businesses. In such instances, it is essential to be a part of big aggregator platforms in your industry niche and look to generate revenues.
The Final Word
Digital Marketing has a lot of advantages over traditional models of marketing and advertising. In addition to being far more affordable and cost-effective, it can help give businesses an idea of how their investments are faring. Can you list some more digital marketing strategies, which can help businesses in 2020? Let us know below.