The outbreak of the Coronavirus pandemic has turned the global economy upside down. According to the indices from S&P Dow Jones, the Coronavirus wiped $3.18 trillion in market value from U.S. stocks in February.
Due to suspension of operations, the most severely hit company stocks are firms involved in Travel and Entertainment, the so-called BEACH stocks, an acronym for Booking, Entertainment & Live Events, Airlines, Cruises & Casinos, and Hotels & Resorts.
The plunge in stocks of BEACH companies has far-reaching adverse impacts in bringing down the broader world economy. Global air travel, for instance, fell 53% compared to March of 2019, making it the largest drop in recent history.
Transportation accounts for over 60% of global demand, linking travel closely with other industries such as oil. The global oil consumption in Q2 2020 is projected to fall by 25M barrels per day.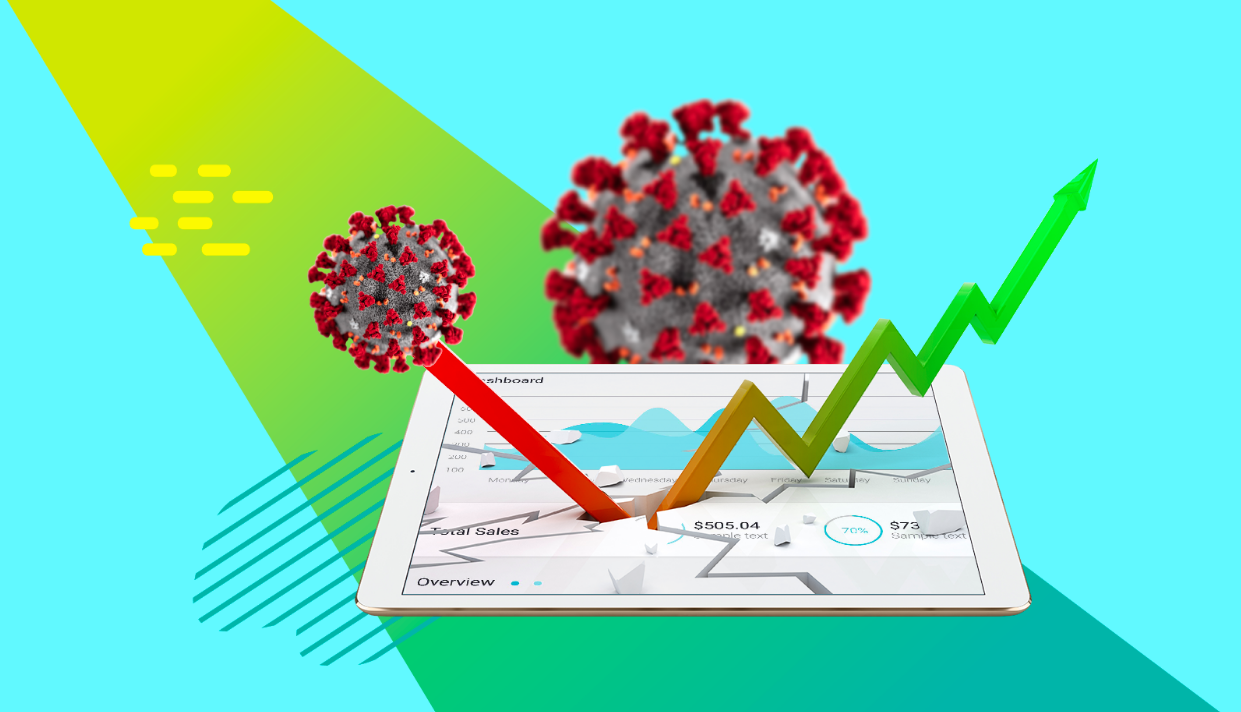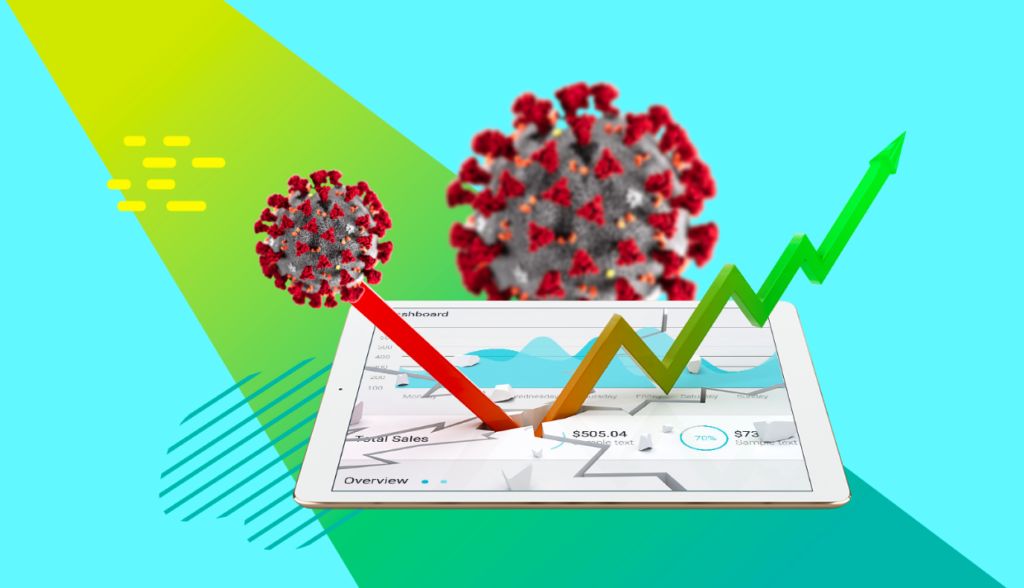 Following are the five stocks that have lost the most value due to the Coronavirus pandemic –
1. United Airlines (UAL)
The aerospace giant has long been the pride of America, but in the COVID times, the commercial aviation industry has been the worst-hit, with a multiyear slump.
When it comes to investing, the UAL has become a clear loser. The airline's revenue dropped by nearly 17%, reporting a fall of about 1.6% in the total operating expenses, and a net loss of $1.7 billion. Additionally, the company has a debt-equity ratio of around 1.9. This is considered as one of the worst for major airlines.
To make the situation worse, Warren Buffet sold off 100% of Berkshire Hathaway's airline holdings, including the stocks of UAL. The airline, therefore, also lost on the front of consolation qualitative measures.
According to reports, the U.S. government is to allegedly provide the airline with $5 billion in liquidity.
2. Nike (NKE)
Nike is one of the companies which has raised flags about the Coronavirus and its impact on their earnings. With Sports leagues been shut down in the U.S., Europe, and many other parts of the world and the 2020 Tokyo Olympics postponed to 2021, the pandemic's impact on Nike and other athletic peers has been deeper, as their major sales drivers have been suspended.
Sneakers made up to 62% of Nike's fiscal 2019 revenue, with 30% made up of apparel. Nike's share price stayed at 10% below January and early February's low-$100 range. In March, the company's shares plummeted to a new low – $60 level.
Nike faced 75% closure at the peak in February. In March, the company production was severely hit as it had to temporarily close the global headquarters in Oregon, including its European headquarters in the Netherlands. The stores which remain open are working for lesser hours and have met with a slump in business.
Nike closed about half of its stores, including stores that are managed by partners in China. This adds to the bad business since China comprises 17% of Nike's revenue. It is the fastest-growing region, and China produces 20% of Nike's products.
Analysts expect Nike's earnings to fall 10% in fiscal 2020, owing to the Coronavirus, but Wall Street is betting on a 29% gain in 2021.
3. Hilton Worldwide Holdings Inc. (HLT)
According to NYSE, the Hilton stock plunged 46%, reducing its share price to almost half. Furthermore, for three months ending on March 31, the diluted EPS was $0.06 and diluted EPS for special items, was $0.74 against $0.54 and $0.80, respectively, for the three months ended March 31, 2019.
Furthermore, the net income and adjusted EBITDA were $18 million and $363 million, respectively, for the three months ending March 31, 2020, compared to $159 million and $499 million, respectively, for the three months ending March 31, 2019.
The coronavirus pandemic has forced the hospitality industry to suspend its operations at many of its hotels around the world, making it one of the worst-hit industries in the economy.
Hilton Holdings Inc. furlough a little above 60 percent of its 430,000-person workforce. Around 15 percent, which comes to as many as 900 hotels, is still temporarily closed, owing to low occupancy rates.
The hotel sources suggest that, with the new-operational approach, it will take several years for Hilton to get back to its high pre-coronavirus performance.
For the three months ending on March 31, 2020, a system-wide comparable RevPAR reduced 22.6 percent primarily due to low occupancy, while management and franchise fee revenues dropped 18 percent. (Source: HILTON REPORTS FIRST QUARTER RESULTS)
The slump in HLT's share value is primarily due to the COVID-19 pandemic and the related drop in global travel and tourism.
Check out more on how to short stock.
4. Wynn Resorts Ltd. (WYNN)
The operations of casino companies are also suspended due to the Corona pandemic, with Wynn Resorts' losses increasing to more than $400 million in the first quarter.
Shares of Wynn Resorts Ltd. dropped 2.8% in the extended session on Wednesday, May 6, following the company's report of the first-quarter loss of nearly a half a billion dollars as a result of decreasing revenue. As of March 31, Wynn said it had cash and equivalents of $2.89 billion.
Wynn (WYNN), +0.13% experienced a first-quarter net loss attributable to shareholders of $402 million, amounting to $3.77 a share, against a net income of $104.9 million, or 98 cents, from a year ago.
Adjusted for property charges and non-controlling interests, among other items, Wynn's losses reported $3.54 a share. The company's revenue fell to $953.7 million, from $1.65 billion in a year.
Analysts of FactSet had expected adjusted losses of $1.20 a share on sales of $1.02 billion.
5. Carnival Corp (CCL)
Even the cruise line industry faced the burn of the COVID-19 pandemic. The cruise industry is perhaps the most dangerous as a crowd of people is isolated for a longer duration on a vessel using common services.
According to NYSE, CCL's stock fell to almost 70%. Its shares experienced a 52-week low at $7, and at current prices, the share is double the March trough. Experts, however, claim that it is a long way until the 52-week peak of $53.86.
Experts claim a decline in revenue of 50%, implying cash flow of $32.9 Mil, after considering deep capital expenditure and dividend cuts. This also stands in the way of recovery of the stock, which has fallen -71.8% since the beginning of 2020 (Source: Trefis).
Conditions are, however, materially improving, and with flights opening up, BEACH industries are expected to bounce back, given that a sharp drop in the infection rates should happen in the near future. The expectation of a painful but slow and progressive recovery cannot be entirely ruled out in the coming times.
Learn more on free stock trading.