Businesses have to manage a large number of documents in one place. As a part of compliance, companies also need to store critical documents securely. Hence, a document management system becomes a necessity for the organization. Besides the proper organization of documents for easy retrieval, it can also improve workflow and provide you anytime, anywhere access to the documents.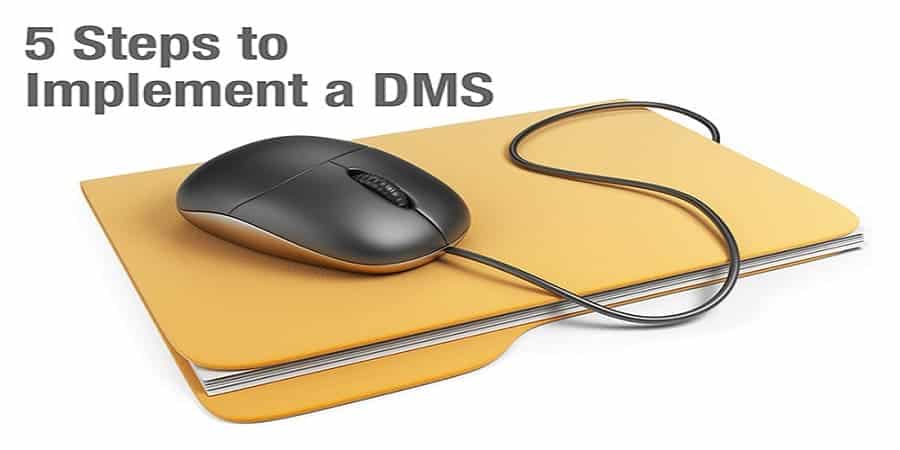 There are hundreds of file management systems that can be implemented in your enterprise. But not all file management systems will have the features needed for efficient file management. Before implementing any file management system, you need to check the following things.
Features and Functions
Any file management system is only as good as the features it offers. Here are some essential features your file management software should have.
1. Does It Meet Your Business Needs?
A file management system is not a one-size-fits-all solution. Every industry has varied business requirements and document management needs. For example, an oil and gas business has to manage tens of thousands of documents at a time. It needs a file management system that can intelligently read, classify and categorize documents.
The software should have advanced capabilities like the ability to extract useful information from the document. The system should have intelligent features that will configure attributes and identifiers based on business rules and apply them to your documents.
2. Does It Automate File Management Process?
A business has to manage various documents like business creation documents, financial documents, transactional documents, business reports, business plans, employee agreements, business meetings documents, non-disclosure documents, operating agreements, and many more.
You can imagine how difficult it can be to identify and categorize these documents manually. Hence, you need to look for a self-organizing file management system that automates the whole process.
The software should have features like embedded document OCR that can recognize text in scanned documents or digital copies. To make the categorization task more manageable, it should have an AI-powered document classification system and robust document security and audit capabilities.
These features will make the file management process automatic and efficient at the same time.
3. Does It Have AI-Powered Contract Analytics?
Contract review is a crucial business management tool that ensures the terms and conditions reflect your understanding and the other party's agreement to the intent and expectations of the contract.
There is a possibility some contract terms have pitfalls that shift the risk to your business or limit the financial benefits to your company.
Manual contract reviews can be time-consuming, and there is always a possibility of missing critical data due to time pressures or inexperience. AI-powered contract analysis is 30 to 90% faster than manual reviews. The file management software can analyze more than 50 documents in a minute.
Since it is technology, the probabilities of errors are also very low. High productivity with high accuracy is what every business wants.
4. Does It Have Fast Intelligent Search?
The company's folder archives will have tens of thousands of documents. Employees may need old documents for references or to complete specific tasks. In the absence of good search capabilities, they are more likely to waste hours searching for a particular document. The wastage of time affects the overall productivity.
Your file management system needs to enable fast and intelligent search in such situations. A fast search function will save time, while an intelligent search will help you find the correct document every time.
5. Does It Support Integration With Other Business Systems?
Businesses are known to use various systems like ERP, sales and customer management system, project management system, finance system, and many more. Every business system needs to manage documents efficiently.
A document management system should support integration with other business systems allowing for centralized storage of documents.