Weddings have always been an occasion for people to celebrate love, family, and friendship, as evidenced by all the attendees to a typical ceremony. However, the trend nowadays is veering away from traditional weddings and more towards new trends. Of course, wedding suits are still in fashion, but people are finding new ways to make weddings more interesting.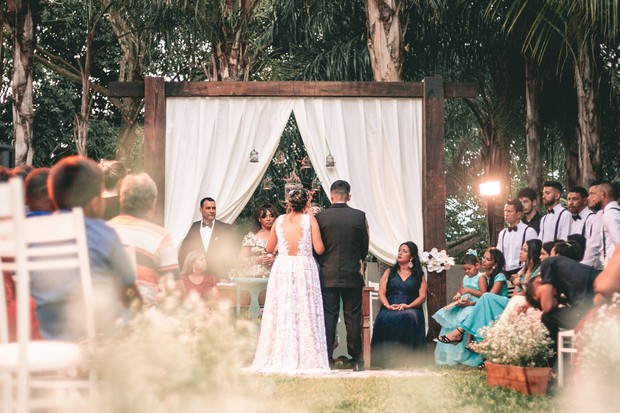 With the changes to the Marriage Act of 1961 in 2017, it is expected that things will be a little different, but the changes that are happening affect the theme and the reception more than the ceremony itself. More traditional people would prefer a classic wedding setup, while the newer generation would probably be more open to fresh ideas.
 Green Wedding
Having zero waste at your wedding is not very realistic. It is a great idea, but the most people can hope for is a reduced carbon footprint, at least. Going green on weddings include repurposing ceremony florals, getting food from local sources, or hiring caterers who prioritise sustainability and buying cheap table runner, linens and tablecloths that you can still use for your next event. Making everything sustainable is the name of the game.
 Extra Small Ceremonies
Making the ceremony very small has always been attractive for people who want an intimate gathering without all the fuss – a party 0f 40 people or less that is perfect for introverts. A small guest list means there is a bigger budget per guest, and the couple getting married can give their friends and family elaborate meals and lots of personalisation.
 Inclusive Menus
There is nothing wrong with the traditional menu of "meat or fish." However, nearly 12.1% of the Australian population are now vegetarians. Hence, it is perhaps a good idea to deviate from tradition and create a more inclusive menu, one that is more vegan-friendly. Prospective couples have also been more conscious of their guests' likes, dislikes, and allergies. It is not just for food, though. The drinks have also been more comprehensive, including non-alcoholic drinks.
 Innovative Colours and Styles
Classic wedding suits are usually dark-coloured with a very conventional cut or style. Many grooms are now trying to break the norm and getting suits with a more modern twist to them. Naturally, they cannot go too crazy and pick a pink wedding suit, but changing at least the cut of the suit gives a fresher look to it.
Self-Service on Refreshments
This does not mean a cooler full of ice-cold beer, like in a frat party. It is more of a remake of how drinks are served. Instead of hiring a bartender, a tasteful wall-mounted dispenser, a selection of pour-over drinks, and a bunch of special garnishes will do the trick. The guests can have more freedom in creating their perfect cocktails.
Cheesy Reception
Lactose intolerants beware! This savoury twist involves wheels of cheese being served together with nuts, crackers, and fruits. This spin on the Viennese Hour involves a much-healthier selection of cheeses, rather than sweets and desserts.
Wedding for Charity
This works like a traditional wedding, but instead of the guests giving gifts to the newly-married couple, they donate the money to charity. This approach is perfect for philanthropist couples who want to make the world a better place. They would also be setting a good example for other couples who have no idea how to make their weddings more interesting.
From wedding suits to receptions with a charitable theme, weddings have been undergoing a revamp lately. What is more important for couples is the idea that their wedding is not like everyone else's. Showing their individualism through their wedding is the new trend nowadays.