The mobile application development prospect is continuously growing to meet the customer's needs and expectations. In previous years especially after the pandemic, there has been a dramatic change in accessing a way of information. More and more people are opting for mobile devices to connect with the rest of the world. Hence, businesses are in good need of following mobile app development trends to stand out from the crowd.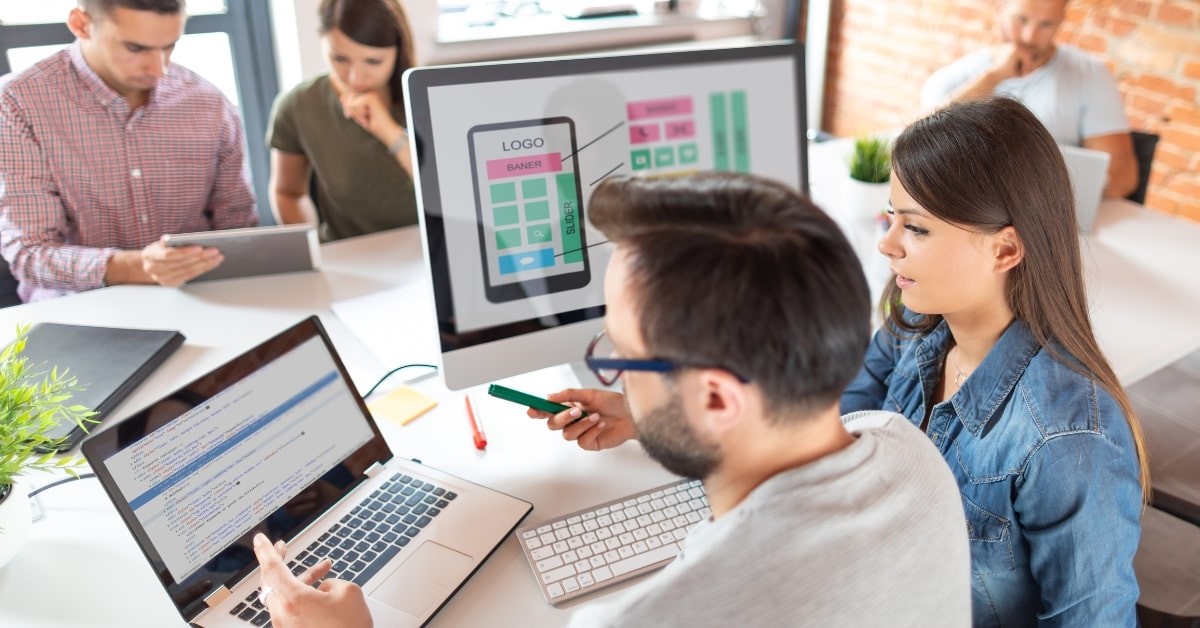 If you will build a user-friendly app with the latest technologies, you can easily generate revenue for your business. The only reason behind the huge success of some of the mobile apps is the integration of the latest trends. So, why wait to know the evolutions in the technologies to make your app a successful platform?
Let's get started to know some of the emerging trends of 2022!
Best Mobile App Trends For 2022
Augmented and Virtual Reality (AR/VR)
Augmented and virtual reality trends are definitely going to thrive in the year 2022. This technology helps to build a very interactive user interface and immersive experience to lure customers. Augmented Reality is actually a good technology trend for both buyers and sellers. This advancement in technology helps sellers to showcase their products in a very interactive way. On the other hand, buyers enjoy this 3-D experience of viewing the products of the mobile app and making a purchase decision instantly.
So, using this trend can help businesses to display their products to the customer in the most unique ways to win the digital business race. One of the best examples of this technology is the 'Live View' option of Google Maps to give real-time directions to the users.
Blockchain
Another impact-making mobile app trend is Blockchain. This technical revolution assists to protect businesses by offering a shielded way to secure their data. From the growth of Bitcoin, Blockchain has made its way further. You can use this technology in various industries from medical data to logistics monitoring to supply chain tracking digital data and rewards programs.
By opting for Blockchain, users can have complete control over the data based on decentralized applications (DApps) without any security threat. Blockchain will definitely play a vast role in the future of digital businesses as more than 69 million Blockchain wallets are operational to date. This trend is especially beneficial for the identity, governance, security, social, and financial aspects applications. As a result, this is a great area for any mobile app development company to concentrate on.
Artificial Intelligence
Artificial Intelligence is one of the hottest trends in the app development market these days. Artificial intelligence with machine learning is together so powerful enough to manage, process, and analyze large amounts of data very easily. These technologies are good for businesses that need to make customer-data-based decisions. These informed decisions based on customers' requirements can help to give a more personalized user experience.
One good example of the use of artificial intelligence is Google to suggest less carbon-intensive routes through route optimization. Also, Alexa and Siri are other latest examples of these evolutions. AI and ML are two of the most known technological advancements for the year 2022 and continuously growing more and more.
Beacon Technology
Another popular mobile application development trend is Beacon Technology which is used to send personalized messages and notifications to customers based on their location. For example, retail stores send a particular discount message to customers based on the location. One of the major advantages of adopting this technology is proximity marketing. One can easily track in-store buying behavior using Beacon techniques. In 2013, Beacon Technology evolved from Apple's basic Bluetooth device to a super device imparted in outsourcing mobile app developments. And the trend is growing at a good pace after that.
Rise of 5G
2022 is a good year for the rise of 5G technology and there is a buzz all around the world. The technology companies are integrating 5G in their devices at a full scale. 5G techniques are basically used to improve the speed and performance of the devices. 5G has a good potential to change the way of operation of the app owners and developers. If the developers want to add new functionality and features to the devices, then incorporating 5G won't affect the speed and performance of the devices. Also, this technology makes it easy and smooth to transfer data between devices.
According to a report, by the end of 2022, almost 50% of the devices will already have 5G. If you talk about its broad benefits, it will drastically change the ways how apps are quickly created. This suggests a lot of chances for programmers to integrate the latest technologies in the software without compromising performance.
The Internet of Things
The IoT (The Internet of Things) is not a newbie to the app development world. It already has its foot in various sorts of devices like laptops, mobiles, tablets, or any other voice-enabled devices. And still, this trend is evolving day by day. IoT is basically a network of physical devices connected via the internet to exchange data. This technological ability to do communication between devices is one of the most important trends of 2022 as this is an era of digital communication mainly. It is estimated that by the end of 2022, there will be around 30 billion connected devices globally. The figure itself speaks a lot to invest in this trend for mobile app developers.
Chatbots
Chatbot technology is based on computer programs to simulate human conversation. In this digital time, this approach is used to provide customer support or lead generation. Businesses also use it for marketing and sales processes. Chatbots are based on the power of Artificial Intelligence and Natural Language Processing (NLP). This enables them to understand what a human is writing and how to respond accordingly.
The very first advantage of incorporating Chatbots in online platforms is 24*7 availability as customer assistance. Secondly, they can handle a big volume of traffic coming to a particular platform. This can be best used when there are a lot of visitors coming to a website but the manpower is not enough to respond to all. Chatbots also help businesses to qualify leads based on the gathered information from the customers. These can be a significant part of the good sales and marketing function of the website. So, why wait? Start using this trend in mobile applications today.
Wearables
Another quickly emerging trend for mobile app developers is Wearables and there will be around 1 billion wearables present worldwide by the end of 2022. This trend is emerging as people are inclined toward health-based techniques these days. This is actually acting as a game-changer for the market. Smartwatches are the need of the moment and there are many more smart gadgets that fall into this category. Wearables are mostly used to track the heart Rate, Blood Pressure, number of steps taken, etc. Also, there are many other features like notifications of your mobile phone received directly on your wearables.
That's why they are becoming trending in this busy world when people don't have time to track their health manually. Hence, it is the best time for app developers to start working with this technology to grow their apps with this trend.
Wrapping Up
As the number of smart devices is increasing, so is the case with mobile applications with the latest developments. In this digital competitive world, it has become a necessity for mobile app-creating companies to develop unique applications and integrate them with the latest technology trends. The one and the only way to stand out from the competition in this market is to grow together with such trends.
This was all about the discussion on the most popular mobile app development trends that have enough space in the market for the year 2022.
If you have any doubts in mind, feel free to connect with us. We would be happy to answer!