Even for the most impossible-to-shop-for person, the latest tech gadgets always make for a bomb of a gift. That's because no matter what their passions or interests are, there's always something out there that's flawlessly tailored to what they love.
To help you find the perfect appliance or gadget for your special someone, we've gone through the latest gadgets and accessories and have only chosen the best for this guide.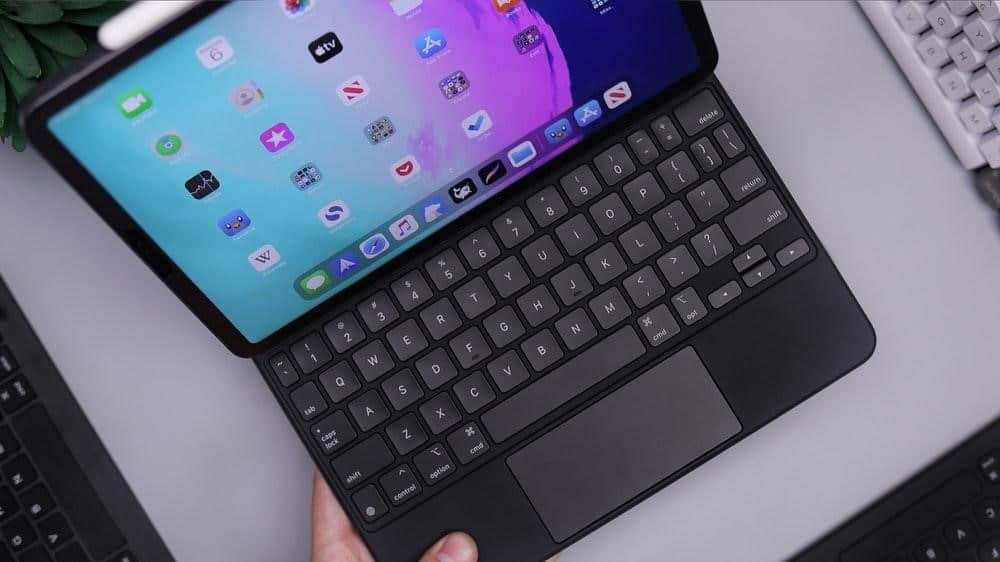 From a handy, smart-home device to an affordable, easy-to-use soundbar, here are some of our favourite frugal Christmas picks that would make great gifts in 2021.
1. Fizzics Draft Beer Dispenser
Beer enthusiasts will never have to drink from a boring bottle of beer again. This lovely beer dispenser by Fizzics acts like a portable tap, so you can have frothy, smoother beer no matter where you want to chill or party.
This beer dispenser is also cordless, so you need some AA batteries to get directly to the tasting spree. Overall, Fizzics makes a cheap Christmas gift that you won't regret buying.
2. HP Sprocket Select Portable Photo Printer
Who doesn't love tiny and smart tech gifts? Bet you'll nail this Christmas gift offering with the HP Sprocket Select compact photo printer. It's one of the best (and cheapest, about $83.91) tech gifts you can share with the Instagram addict in your life.
This stylish gadget is capable of printing 2.3×3.4-inch pictures on water and tear-resistant paper. You can edit photos before printing through Sprocket's mobile application. Even better, you can interact with the prints in AR, a feature that truly makes it a bomb of gift.
3. Echo Dot (3rd Gen)
The third generation of the Echo Dot is Amazon's small, puck-like intelligent speaker with the gentile's Alexa voice assistant built-in. Compared to its prior cousins, the third generation of Echo Dot has a softer, more spherical aesthetic with fabric sides.
Of course, you might be tempted to turn your gaze after the newer fourth-gen model with a more modern, spherical design, but that one costs double the amount. Echo Dot 3rd generation has all the same Alexa features, making it a completely developed smart speaker that you can gift on a budget.
4. Yootech Wireless Charger
The Yootech wireless charger covers a series of bases. It offers a 7.4W charging mode for select iPhones, a 10W charging mode to cover select Samsung Galaxy Notes, and a 5W charging mode for Qi-chargeable phones and Google Pixel models. If this isn't on your rent-to-own electronics list, not even on your Christmas list, then you should definitely consider it this season.
As long as your giftee phone has a case less than or equal to 4 mm, the charger should be able to charge it, and aside from the smartphone, the Yootech will also charge their AirPods and AirPods as well.
5. Roku Streambar
The Roku soundbar is a streaming device and a high-quality speaker all in one. So it's a great gift for the friend who'd like to upgrade their TV's sound and to be able to binger her or his favourite Netflix shows more easily. Although many savvy-tech opinions hint that the Streambar isn't quite a sonic powerhouse, the 14-inch soundbar sounds much louder, clearer, and fuller than most TV speakers ( and better than most reasonably priced soundbars).
The Roku Streambar is easy to set up and works reliably well. This makes a great gift for someone who's ready to hop to a better and smarter sound system but doesn't have the budget to do so.
6. Ember Temperature Control Smart Mug 2
 This high-tech mug from Ember has all it needs to impress on Christmas. It's an ideal choice for coffee and tea drinkers, it keeps everything warm, and you can control all its settings through your smartphone.
Ember has a built-in battery that will maintain your giftee's drink temperature for about 1,5 hours. It's hand-wash-only with a maximum liquid capacity of 14 ounces, and you can order it online in white or black.
7. Click & Grow Smart Garden 3
Imagine being able to grow your favourite ingredient in your home 365 days a year with minimal effort. Now that's possible with the Click and Grow Smart Garden Set. This minimal yet incredibly intelligent system aims to bridge the gap between nature and our urban lives while making the gardening process as simple and enjoyable as possible.
The Click and Grow Smart Garden will let you plant three plants at once. They begin germinating in seed pods that contain smart soil, so all you need to do is add water to the reservoirs, plug it in, and watch as they start coming to life.
8. Lululook Magnetic iPad Stand
This iPad stand looks like it came right from Apple. It happens to use magnets in a line of a grip mechanism that will ensure your iPad Air or Pro is perfectly aligned when you need to use it. It may look like magic, but it's just a very smart stand.
This magnetic iPad stand is compatible with all 11-inch iPad Pro models, the 3rd, 4th, and 5th generation 12-inch iPad Pro models, and the 4th generation iPad Air. It will definitely come in handy for the giftee who loves using the iPad like a laptop.
9. Google Nest Hub
This year, the Google Nest Hub should not miss from your bedside or from your Christmas gift list. The small, 7-inch display doesn't occupy much space on the nightstand, and the camera-free design makes it a more comfortable addition there, too.
The Google Nest Hub ( 2nd generation) also focuses intensely on sleep: It takes only a  few minutes to calibrate and give you a full report on how you've slept the previous night.
From voice assistance powered by Google, calendar and weather checking, smart-home control, and video and music streaming, this is the perfect Christmas gift for anyone who wants a smarter alarm clock and a handy assistant.