Writing is a very popular field in the current era. It is used in things like marketing, teaching, businesses, offices, etc.
It has also always been a method of record keeping and communication. Nowadays, writing is mostly done digitally rather than using pen and paper or typewriters.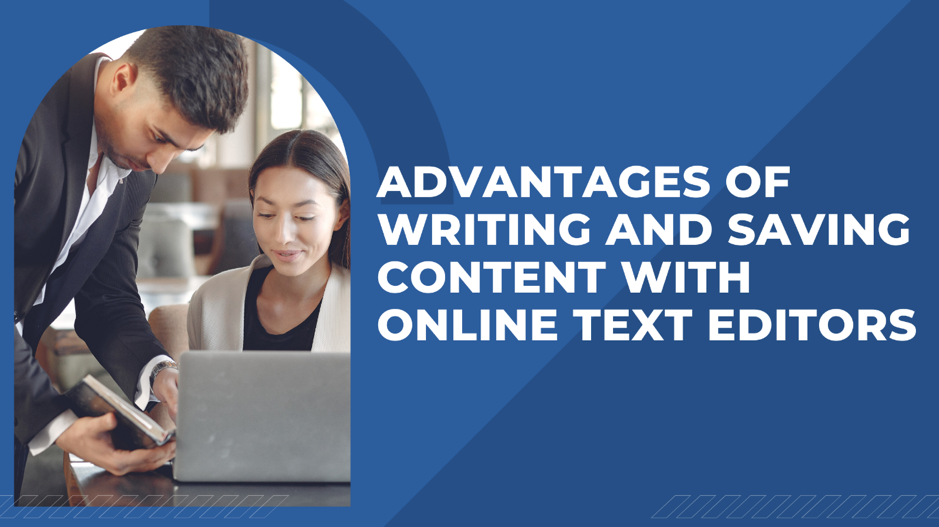 The advancement of the digital age demands that the world shifts to accommodate it. Digital documents are, thus, only part of this change.
Digital documents are written by using word processors and text editors. These are software that helps people write by providing multiple formats and styling options.
They have made writing much easier and more convenient. In this article, we are going to look at the best ways to write using online text editors.
What Are Online Text Editors?
Online text editors are basically tools that are used to write. They exist online and, as such, can be accessed from multiple locations provided that an internet connection is available.
Today, the internet is more of a necessity rather than a luxury. Many businesses thrive solely using the internet. Remote jobs are no longer a fantasy. Rather, many people prefer to do them that way. So, the issue of WordPad online being unavailable is almost nonexistent.
Text editors online have several advantages over traditional word processors and that makes them a very reliable option. Further in this article, we will discuss the benefits of text editors and the best ways to use them.
Advantages of Online Text Editors
1. Online Editors Are Easy to Setup
Online text editors are very easy to set up and use. They do not require an installation process like conventional software, nor do they take up space on your device.
In fact, all you need to do to "set up" a text editor online is to find it and if it requires-create an account. But, there are plenty of text editors that are completely free to use and don't even require an account.
Obviously, such tools are the best to use as they have the least requirements. However, some people might want more features that are not present in free tools. These types of people can look for paid alternatives instead.
So, in summary, you can use free online text editors from anywhere in the world as long as you have an internet connection.
2. Auto-Save on the Cloud
Most online text editors provide an option to save your document on the cloud. This means that you can save your document on the website online.
You are free to save the document on your device if you so wish, but saving online has more benefits.
It allows you to access the document from a different device. This works very well during emergencies in which your original device malfunctions. You can quickly resume working from another replacement device without losing your progress.
There are two ways in which online storage works. Some tools allow you to create an account and they give you some free cloud storage. You can save your file on the cloud server and be at peace.
The other method is for tools that do not require registration. They just save the content against the IP address that wrote it and the next time a user from that IP uses that tool, the content will be just as they left it. Some of them just save cookies on your PC using your browser, so every time you use that browser your work will be saved.
The second method is a bit unreliable, so the first method should be utilized for maximum efficiency.
3. Have Full Features
One would assume that if a tool is online and is free, it would have very limited functionality. But that's not it.
A great online text editor has all the features of proper word processing tools.
With such tools, you can switch between simple text editors and rich text editors. Simple text editors can be used for writing some quick Html and CSS code, or just keeping notes.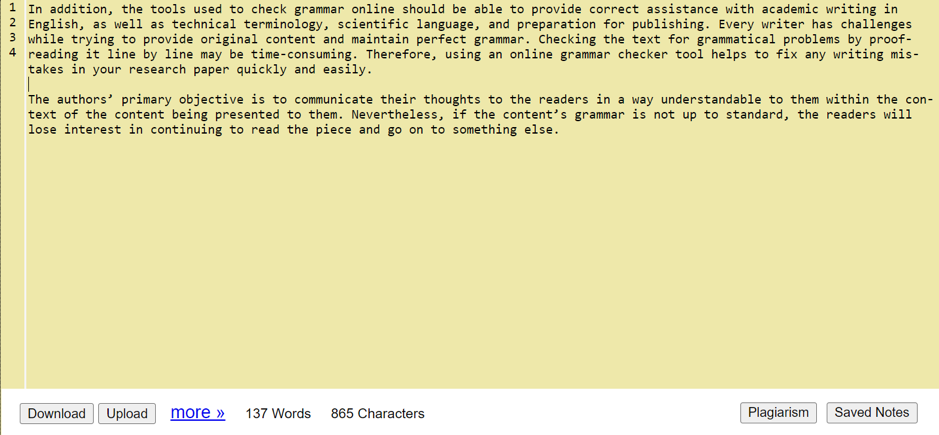 On the other hand, rich text editors come with styling and formatting options such as bullets, lists, indents, image insertion, and text alignment.
You can add images, links, predefined templates, and tables of varying rows and columns. You can add special characters, horizontal lines and page breaks as well.
When it comes to formatting, you have the option to add headings, and titles, make text bold, italic, underlined, struck through, superscript, subscript, etc., etc.
There are a lot of other features as well, but you get the idea. Most online text editors are in no way inferior to offline word processors and provide a full set of features.
Hence the best way to use them is to use them as if they were full-fledged word processors.
4. Accessible on Multiple Platforms
As long as you have an internet connection, you can use online text editors from any device that supports typing. Hence, you can use these text editors on your laptop, PC, mobile, and tablet.
This makes them very versatile. You can do your work whether you are in the office, at home, or on a bus. It is as simple as whipping out your phone and then typing away.
Although typing on a phone is relatively cumbersome, it is an adequate replacement in situations where your PC is not working,
This also means that you are not bound by a particular platform. You can use online tools on any device.
So, if you like working on a MacBook, you can do so. Are you Linux enthusiast? No problem at all, just opens a browser and start working.
5. Work on The Go
If you have a remote job or are a freelance writer, using online text editors makes your life easier. You are unbound by physical limits. You can travel and work on a portable device. This can improve the way you integrate your work with your personal life.
Writers are whimsical creatures. They depend a lot on inspiration. But, inspiration is also a fickle thing. It comes and goes when it wants. Travelling, however, has been known to inspire many writers.
Remote writers and freelancers can easily carry their work with them due to the cloud saving and online availability feature of plain text editors. This gives them both inspiration and recreational value, and it improves the quality of their work.
Working on the go also lets professional writers have more freedom during extraneous circumstances such as a personal emergency or a doctor's visit.
Conclusion
Online text editors are very convenient to use. They enable writers to make the most of their time.
They can be accessed from any device that is capable of connecting to the internet. The best way to use them is from portable devices so that the writer can work from anywhere.
Since these tools are decentralized, they fit in nicely with remote working.
The non-existent setup makes these tools easy to use even on new devices. The fact that they have full features and are free to use makes them all the more awesome.