You may be willing to get one of the best SBI credit card to cater to your routine expenses if you have an account with SBI. A credit card can prove to be an item of utility for you if you find yourself making frequent expenses on various items.
In line with this requirement, SBI bank credit cards provide the facility to make use of special credit cards across several niches.
However, the option to choose from a number of credit cards also poses a challenge for a regular customer. The convenience of choice puts up a necessity to enquire about the features of different options so that you can choose the right card for your purpose.
For the interest of users, SBI offers a credit card across a variety of niches. So, it is easier to choose a card which suits your purpose. Here's everything that you will need to know about choosing the right SBI card for yourself.
SBI Card Elite
If you are choosing a credit card across the lifestyle niche, you must opt for a credit card which provides you with enough convenience to earn rewards while spending on travel and shopping. While there is a minimum requirement of INR 60,000 on your monthly income to be eligible to obtain this card, it carries a reasonable annual fee which amounts to INR 5000.
Planning to get this card? You should know that one of the key features of this card is the benefit of earning movie tickets which can amount up to INR 6000 every year.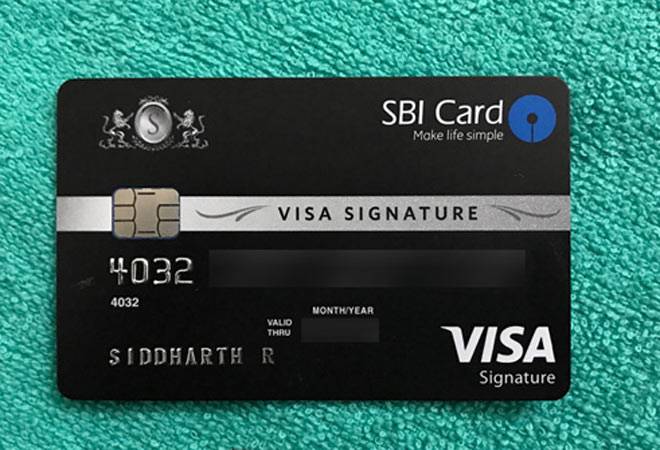 Apart from this benefit, you will also receive various bonus rewards and travel benefits, which make it an attractive option to get this card. Moreover, this is an excellent card for you if you plan to make big expenses during the year and wish to earn rewards across a variety of categories.
SBI Card Prime
You should pick up this credit card if you want to earn rewards and travel by collecting discounts. Although you can pick up this card only if you have a minimum monthly income of INR 32,000, it will reward you with tenfold points on all expenditure made on buying groceries, movie tickets and dining bills.
With this card, you can avail a variety of benefits and rewards such as milestone benefits, welcome gift, lounge access, hotel privileges and more. However, this card is most suitable to you if you are someone who uses a credit card to make expenses across major categories.
This card will satisfy you with a host of benefits and features, including an attractive Club Vistara priority pass.
Club Vistara SBI Card Prime
Here is another attractive credit card which can be yours if you are earning a minimum income of INR 40,000 in a month. The card provides you access to a priority pass membership with up to 4 free visits during a year.
In addition to this, you will also get access to various reward earnings, lounge access and milestone benefits. The reasonable number of rewards on the card makes it an attractive option to pick if you are frequent at travelling.
SBI Simply Save Credit Card
This card is an attractive choice for you if you want to avail the benefits of a credit card at a low annual fee. Moreover, if you are frequent at shopping and like to make payment for such expenses using a card, you will be in huge benefit by choosing this card. The key features of this card include tenfold reward points on dining and movie ticket expenses.
For every spend of INR 100 on this card, you will receive one reward point, along with several other benefits. If this is your first time choosing a credit card, and if you are looking for an option that rewards you for every single expenditure, then this is the credit card to choose.
This card is also attractive for another reason. The low amount of annual fee on this card and handsome shopping rewards make it worthwhile for you.
BPCL SBI Card
You can choose a credit card dedicated to fuel rewards if that is where you mostly spend your money. All you require is a minimum earning of INR 20,000 in a month to be eligible to avail this card. Among its many features is the benefit to get up to thirteen times the original reward points along with a fuel surcharge waiver.
In addition to these remarkable features is the benefit to make quick utility bill payments and earn reward points for expenditure made otherwise as well.
This card is highly suitable for you if you are likely to spend a considerable sum of your money on fuel in a month. The low annual fee applicable to this card further makes this card highly suitable for you. However, you may not be able to avail as many attractive benefits across other categories using this card.
Central Bank Of India SBI Elite Card
Why you are going to love this card is because it brings to you a premium experience which caters to reward you for every penny spent on this card. You will receive a welcome gift with this card along with several other benefits such as complimentary movie tickets, Elite rewards, international lounge access, membership to Club Vistara, concierge services and much more.
Moreover, this card has global acceptance, which makes it versatile for your use. It also offers several add – on features which make it a premium option among many other credit cards.
In Conclusion
Choosing a credit card from SBI may be a lucrative option for you. If you already run an account balance with them, it may be even more rewarding for you to obtain a credit card from them.
You can use the option for credit card repayment calculator to ascertain your overall liability and add a worthy credit card to your sources of credit. By making this choice, you will be able to benefit from all the ways in which a credit card helps you in routine life.