Animal Crossing New Horizons is all about interesting and relaxing stores. From Animal Crossing: City Folk to Animal Crossing New Horizons, a lot of familiar shops and buildings have gone for good. Still, a lot of players are missing these stores. Next, we prepared a predictions ACNH shop list, let's see which stores could return in the future through Animal Crossing New Horizons January update and other 2021 updates.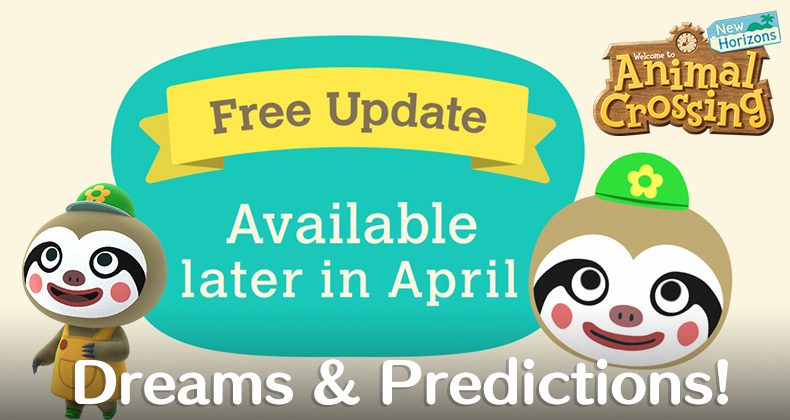 Animal Crossing New Horizons Store Predictions List
ACNH GracieGrace Shop – Gracie
GracieGrace was a seasonal high fashion furniture store in Animal Crossing City Folk, runs by Gracie. And it was also a part of the nooks emporium in Animal Crossing New Leaf. You would need literally millions of ACNH bells to end up getting all of the furniture that she sold in her expensive store including cool clothing items as well. Above all, it's really cool to have a store that encourages you to spend Animal Crossing bells instead of leaving in your nook stop. GracieGrace building probably will return with Nook's Cranny after Animal Crossing updates.
ACNH Gardening Store – Leif
Leif runs the Gardening Store only in Animal Crossing New Leaf, which sold seeds, fertilizer, and house plants(bushes, trees, flowers). This is the exact store that has been missing in Animal Crossing New Horizons where you can listen to good music, buy good ACNH Items and display indoors cute plants. Predictions for Animal Crossing store update, you could choose Leif to continue as an optional cart or build leaf's gardening store building. Furthermore, there is evidence that Nook's Cranny will upgrade in the future so could be stored like Graciegrace and leif's little gardening store. Both of them were in the final upgrade of nook's cranny in Animal Crossing New Leaf so it's very possible that Nintendo could follow the same pattern.
ACNH The Roost Shop – Brewster
The roost is a café owned by Brewster and serves in the Animal Crossing series where you can sit down and chill. There's a mini-game element where you can work as a server at the cafe and you can mess up all of your favorite animal's orders. There is evidence that data mine has kind of confirmed the return of the Roost and Brewster, will come back within the actual museum-like previous Animal Crossing series.
ACNH Fortune Telling Tent – Katrina
Katrina is the fortune teller in the Animal Crossing series, this one might not seem like a store but it is. You will have to pay Nook Miles Tickets to use their fortune-telling services. In Animal Crossing New Leaf, if you visited her tent a certain amount of times, she would actually get her own shop in the main street and a permanent residence. She is one of the Animal Crossing characters who could return since her purpose isn't to fill with Animal Crossing.
ACNH Shoe Shine Running Footwear Store – Kicks
Kicks is an interesting character from City Folk, runs a shoe shop named Kicks, which sells shoes and socks on the street, he doesn't provide too much in honesty. It was a kind of cool idea to give him the backpacks but overall his inventory is so small. Besides, these characters do have their stores back in the old games, but they just are visiting the island with a smaller cart. Because there's no place for them to properly create a store. As a matter of fact, kicks could easily have a store again and could be one of those characters that move into an ACNH Able Sisters upgrade.