Bingo has indeed come a long way. One of the key reasons for the game's success and relevancy over the years is that it managed to perfect the art of changing with the times and adapting. The game is no longer viewed as a game only intended for older people or charitable events. Bingo has had a complete transformation and appeals to millennials today. More and more people belonging to the younger generation are opting to play Bingo. A variety of online Bingo games are now available to satiate this growing urge. It makes people wonder if Bingo halls should accept defeat and move on to the digital world.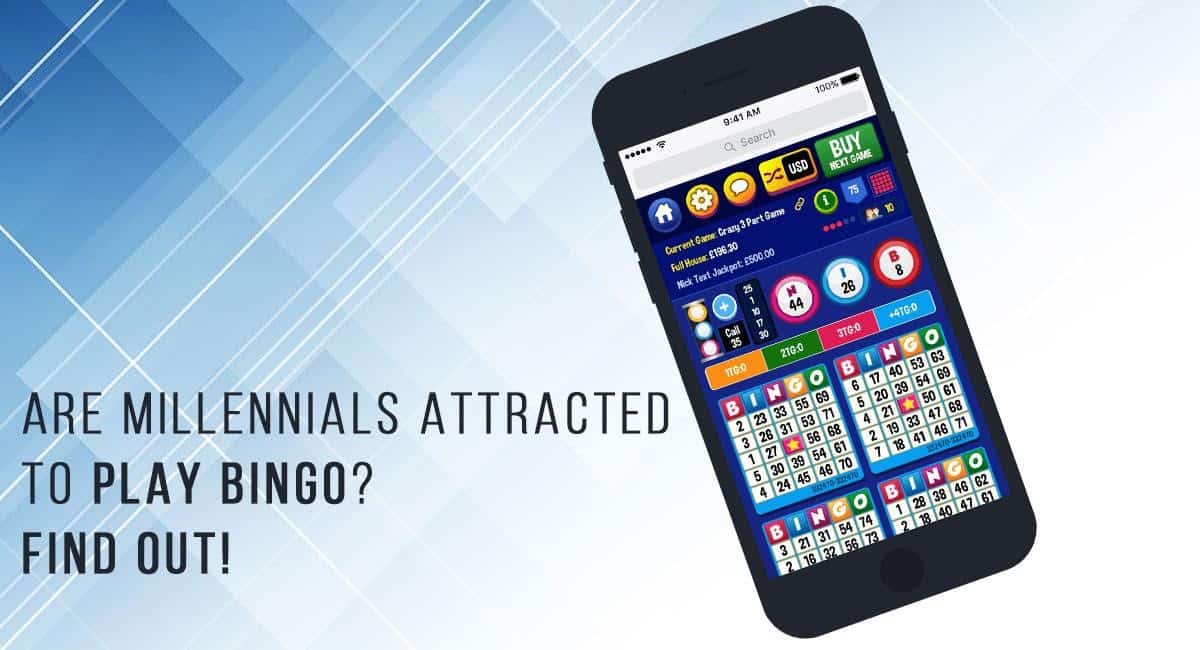 Millennials are born in an era driven by technological innovations, and therefore, Bingo needed to go through a tech revolution to appeal to this new audience. The game becoming digital was a huge move, and it instantly became a hit among mobile game lovers. The best part? Online Bingo can be played anywhere and no matter where the players are, and this has proved to be the most significant appeal of the game.
It is not only the game that underwent a change but the Bingo halls too. To keep up with the times, organized Bingo events held at halls use electronic devices. The devices are supplied to the participants, and instead of dabbing numbers on a piece of paper, they get to use the electronic device. Furthermore, there has been an increase in the variety of Bingo games and how it is played. Of course, people still enjoy the traditional 75-ball and 90-ball Bingo games, but others are also rising. You can dabble in 30-ball Bingo or even engage in playing Slingo, which is a combination of Bingo and your favorite slot games.
Even the traditional Bingo games have gone through an overhaul and been made more challenging. For instance, if you download Bingo game and play 75-ball Bingo online, you'll see a timer flashing across the screen. The addition of the timer makes the game so much more exciting and fast-paced. It means you are not just trying to score the highest and be the first to say 'BINGO,' but it is also a race against time. If the timer runs out, you could lose a point or two, which might affect your overall score.
Does this pique your interest? Continue reading to find out the reasons why millennials love online Bingo games.
What attracts millennials to online Bingo?
Millennials are the people born during the tech revolution, and they have witnessed the boom of the Internet first-hand. Before, there were so many leisure activities that were solely offline. Today, everything is online, including playing games, education, office work, etc.
While there were very few young people attending Bingo games in the nineties, the scenario has changed today. Here are some reasons why millennials love online Bingo games and cannot get enough of them.
It is effortless to play online Bingo
Anyone well-versed with the functioning of a tablet or smartphone will find it easy to enjoy a game of Bingo online. Download the game, create an account, and you can start playing the game of your choice. You can even choose between free games and cash contests. Gone are those days when you need to make a plan, head down to a Bingo hall, and keep time aside to play games. Today, you can play the game wherever you want, whether walking with a friend, lying down on your bed, or traveling on the bus.
Online Bingo is a social experience
Millennials had grown up when instant messages and chat rooms were becoming popular, and that's the element that online Bingo games incorporate into their platforms. So, there's a social element to playing the games online where you can interact with other online players while the game is ongoing. Furthermore, you may even find promotions and special offers within these chat rooms. If you don't have time to meet your friends or hang out with them, playing online Bingo games is a great way to connect and socialize with people. At a time when COVID-19 has got you thinking twice before leaving your home, the game is the best way to meet and talk to people.
Opportunities to extract several existing promotions and sign-up offers
Extracting good deals from the Internet is what millennials are good at, and that's also one of the reasons they're attracted to online Bingo games. Online gaming sites offer incredibly tempting sign-up bonuses, referral bonuses, and special offers that are hard to put down. By playing online Bingo, players can even earn some extra cash if they want. While the free practice games are meant to help players hone their skills and get familiar with the game's rules, the cash contests and tournaments are designed to help players earn money. You might not become a millionaire playing these games, but you will get a steady inflow of cash to be used for your online shopping spree.
Given the massive rise in popularity of online Bingo in recent times, it is not surprising that millennials are at the forefront. The industry of online Bingo is poised to see more such inventions and changes in the future. Not just the millennials but generations after are going to enjoy playing online Bingo games.