Today's business environment is fast-changing and dynamic, and a momentary pause can put you on the backseat. Especially amid this pandemic, only technical knowledge, execution skills, and the knack to consistently deliver on personal and professional goals can keep you afloat. The growing significance of upskilling and self-development amidst this period is key to survival in this challenging world, a vital element of this process is getting yourself certified in fields that would shape the future.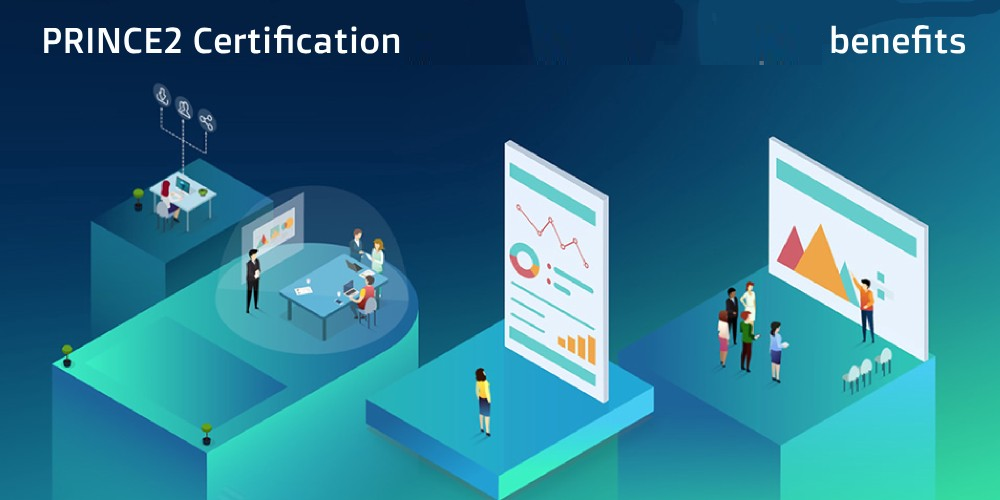 One of the popular courses that are also gaining massive relevance with the changing times is the PRINCE2 Practitioner exam. PRINCE stands for 'Project in Controlled Environments,' for starters. To primarily understand what this term and course offer, this widely covers project management – both from a functional as well as practical outlook. People skills and management is crucial to thriving in any workplace, irrespective of whether you belong to a corporate, agency, or government front. Getting certified in the PRINCE2 Practitioner exam guarantees you to acquire skills to broaden your purview on multiple subjects – resource management, roles, responsibilities, and different elements that any project comprises.
This program is suitable for most people, looking to make it big in a thriving work environment. It's specifically lucrative for those individuals in IT, product, systems, and supply chain, etc., who are looking for value-adds to reach higher goals in their selected domain.
To make your decision-making more comfortable and more informed, here's a list of benefits you'd gain when enrolled in a PRINCE2 Practitioner course.
Recognition and accreditation.
Being certified in this reputed course guarantees professional recognition, and opens up opportunities to diversify your role in any organization. It further comes with improving your organizational status-quo among team members and higher organization levels.
Project Management skills
While having an intrinsic knowledge in your domain is key to building a strong foundation, building upon that with additional skills is key to growth. These soft skills via real-life case studies, live projects, and situational understanding will boost your confidence in the field and prompt brilliant execution.
Global prospects
The opportunities that successful completion of the PRINCE2 course opens up has no boundaries. Being a globally recognized certification, this opens doors to multiple opportunities across domains and industries. It's safe to say that being globally recognized is every professional's ultimate goal, and the PRINCE2 Practitioner exam course directs you in the right path to achieving the same!
 Resource Management
Monetary and Non-monetary resources, which include employees as an asset, cumulatively form the organization's fundamental assets. To be able to consistently manage simultaneous projects, keeping the overarching goals in mind is made easy by equipping yourself with skill sets acquired from this course.
Planning and control
There always persists an element of risk and uncertainty to make firm decisions in both rigid and supremely adaptable ecosystems. At times, even well-researched plans may fall through, but it is essential to learn how to prepare contingency plans and minimize any deviations with an active control strategy. The PRINCE2 Practitioner certification precisely comes to your aid, ineffectively devising control systems to manage your operations smoothly.
Structured Approach
Intensive and exhaustive analysis, with alternative plans, are always in the provision, in this approach. This program not only aids you by guiding the formulation process but also gears you up to achieve more far-reaching goals.
Career Growth
A unique program absorbed at your schedule via some brilliant online resources equips you with life skills. Once acquired and put into practical use, your career trajectory is guaranteed to boost your path in a positive direction. Unsure on how to upskill, adopt a product-oriented approach, and minimize risks? This program is just the solution you'll need to strategize and achieve excellence.
Schedule your project
The key to timely and quality completion and delivery of work, as a project manager to a client, is realistic and optimum scheduling of the different phases of work, in a deductive manner. Educating yourself for a brighter future with PRINCE2 allows you to learn the art of categorization, scheduling, phasing, and delegation of tasks to get things done on time, efficiently, and effectively.
Peer Learning
Study circles and peer-group learning have always motivated many to challenge themselves, excel in teamwork, sportsmanship, and situation handling. Project management, irrespective of whether you're at an associate or a directorial level, involves you performing, leading, and strategizing along with a group. The PRINCE2 Practitioner exam course facilitates just the right experience you need with study circles, where group learning, interaction, and project building is encouraged. Thus, it's an all-round 360` learning approach, with real-time teaching assistance.
Self-paced learning!
Busy with a full-time job? Worried, you may not find adequate time to attend the classes? Sweat no more! The course is well-planned, self-paced, as well as an instructor-led personalized methodology of training. Additionally, lifetime access to the intensive yet wonderfully structured training modules allows you to learn, note, and access practice lessons anytime and anywhere.
Today's world is demanding, challenging, and surviving in this rigorous business environment with risks, challenges, and the need to keep upskilling yourself to survive and grow. Additionally, every organization you work for demands for multiple skills at a time due to the competitive environment that is created in the past two decades. Therefore, in addition to a firm foundation with subject knowledge, you must incorporate better learning systems and soft skills to heighten the chances of climbing up the ladder and rake in better salaries!
Acquiring a certification in the PRINCE2 Practitioner exam from professional institutions by enrolling yourself in a rigorous, comprehensive, and systematic learning schedule is the key to getting most out of programs in this domain. Along with systematic learning, these courses allow you to get used to the skills organizations demand. Well-planned courses will enable you to indulge in enhancing your existing knowledge and experience in this domain, in addition to nudging your latent skills to acquire more relevant skills to excel in the field.