Today, we will be talking about live chat software and how its benefits can be crucial for your business's website. Live chat may be a new technology (it's been around since the early 1990s). However, the adoption rates of this software within numerous industries are lower than you might expect.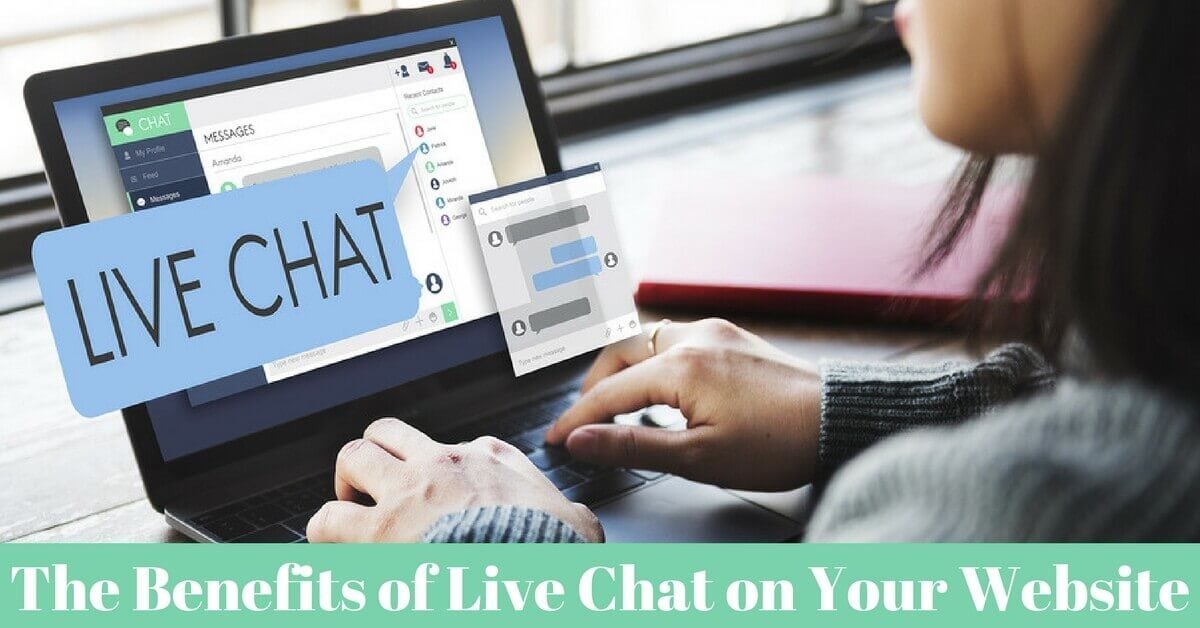 What is Live Chat?
Live chat is a technology that allows a user, a visitor, or a client who visits your website to talk with a person via a chat function. There are numerous benefits to using live chat. With that said, businesses can no longer ignore the importance of live chat implemented on their website. Fortunately, today, we will provide five benefits of why you need to integrate live chat into your website today.
The Cost
The first reason for using live chat is the cost. Research has shown that live chat is 17 to 30 percent cheaper than a phone call. This serves as a great example when you consider that both are live communication challenges, and when potential customers make their way to your website they want to be in a one-to-one conversation in real-time.
Now, there are two reasons for this efficiency. The first is that operators can handle multiple chats at once. Secondly, they can integrate much easier and use more automation than you can on the phone. Thirdly, there are no cost-per-minute charges.
With live chat software, you have your implementation and set up fee. You will also have your on-going management fee. However, there are no volume charges related. Therefore, it's a much more efficient live channel to be promoted on your website over the traditional phone call.
Revenue Generation
Studies have shown time after time that live chat has a positive impact on revenue generation. Live chat can drive three to five times more conversions and achieve an ROI of up to 6000%. In addition, customers are three times more likely to purchase when they enter into a live chat. Live chat is great for generating leads and makes sales. So, similar to the efficiencies of a post-sales service solution, don't forget the benefit that it can have on your sales and marketing.
Customer Loyalty
Live chat is the most popular channel among consumers since it can give quick answers. It also can solve problems quicker due to the integrations and automation available to the operators. This makes for a simple yet effective recipe for improving your customer service and customer loyalty among your consumer base.
Finding Customer Pain Points
Whenever you're talking with a consumer, a user, or a client, you will be able to ask them what was the pain point that drove them to contact you. However, with live chat, you get an incredible insight into where these customers have contacted you from. So, by allowing live chat across various pages, you get data-driven evidence that says people are contacting you because they cannot find the answer to this issue or question.
This is extremely beneficial for you since it allows you to change your processes and update your website to reduce the overall number of contacts and improve the customer experience.
Automation
In a live environment, you can have integrations set up for automated replies based on the reason for contact. You can gather information from external systems using APIs. For example, if a customer comes online, inputs an order number, and they want to know where their delivery is. The agent can then have all the information pulled up on their screen without asking the customer any questions. This will allow you to utilize human interaction, empathy, and first-time resolution, which is difficult across any live channel.
Furthermore, you will get the added benefits of using things such as attachments, pictures, memes, and emojis. These features are increasing in a text-driven environment that businesses are now operating in. Live chat allows for that live communication underpinned by automation levels, which can significantly increase your efficiency, which drives the benefits of previously mentioned benefits.
In Summary
So, there are some of the top reasons why you should consider getting live chat for your website today.  If you already have a live chat integrated into your website, why not make it more a central part of your offering? There is a vast amount of opportunities you can use with live chat. Integrating chat on your website will bring you more leads. This web design agency can help you with that.