Plex Media Player
is one of the most popular media servers to stream online content and access and manage all your media files locally. Compared with other media players, it allows you to create and customize your own media server. However, Plex's free version has limited features. If you're looking for full-featured media players, many more can make a difference. Below are several media programs that could be your preferred Plex alternatives.
# 1. Kodi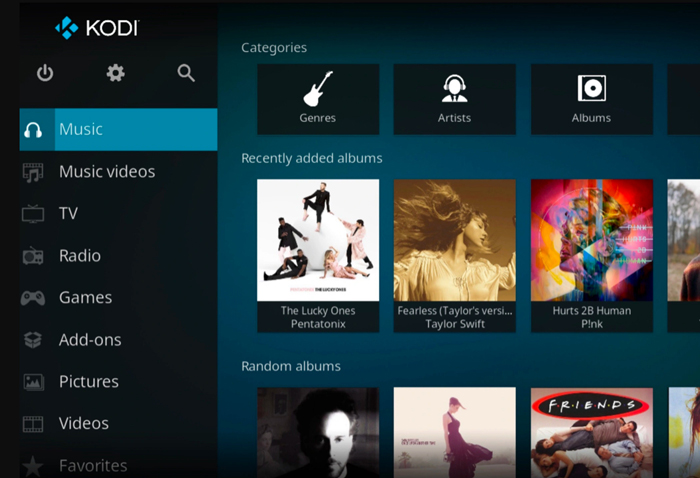 Platform: Windows, Mac, Linux, iOS, Android, and Raspberry Pi
Kodi is one of the best alternatives to Plex media server, which comes with versatile features. It lets you stream media on any device, and store your movie, music, and photo libraries. And it is loaded with practical add-ons that provide support for games, streaming sites, subtitles, lyrics, and other services.
Kodi supports a wide range of video and audio formats so that you can enjoy your local files effortlessly. Aside from that, the media server boasts a simple interface that is easy to navigate.
# 2. 5KPlayer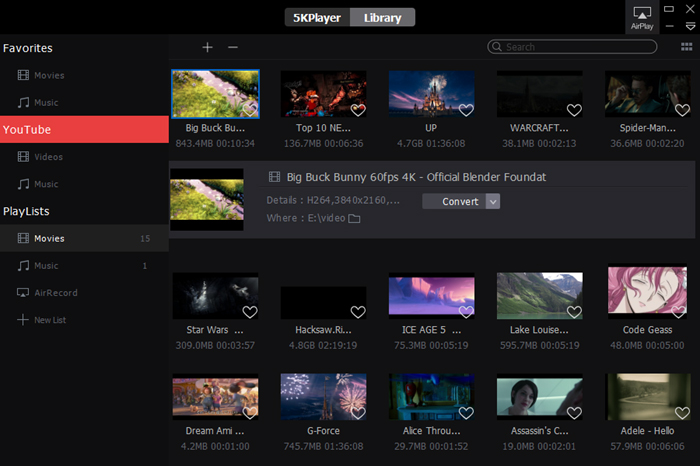 Platform: Windows and Mac
5KPlayer offers a one-stop solution for your video entertainment. You can discover, watch, and manage your media content. With 5KPlayer, you can perfectly play 4K/1080p movies, watch DVDs, and listen to your favorite music.
This powerful media program makes it easy to screen mirror videos and audio wirelessly via AirPlay & DLNA. It is also a place where you can download online videos from Facebook, YouTube, Vimeo, Dailymotion, and more. 5KPlayer is user-friendly and easy to use on any device.
# 3. Media Portal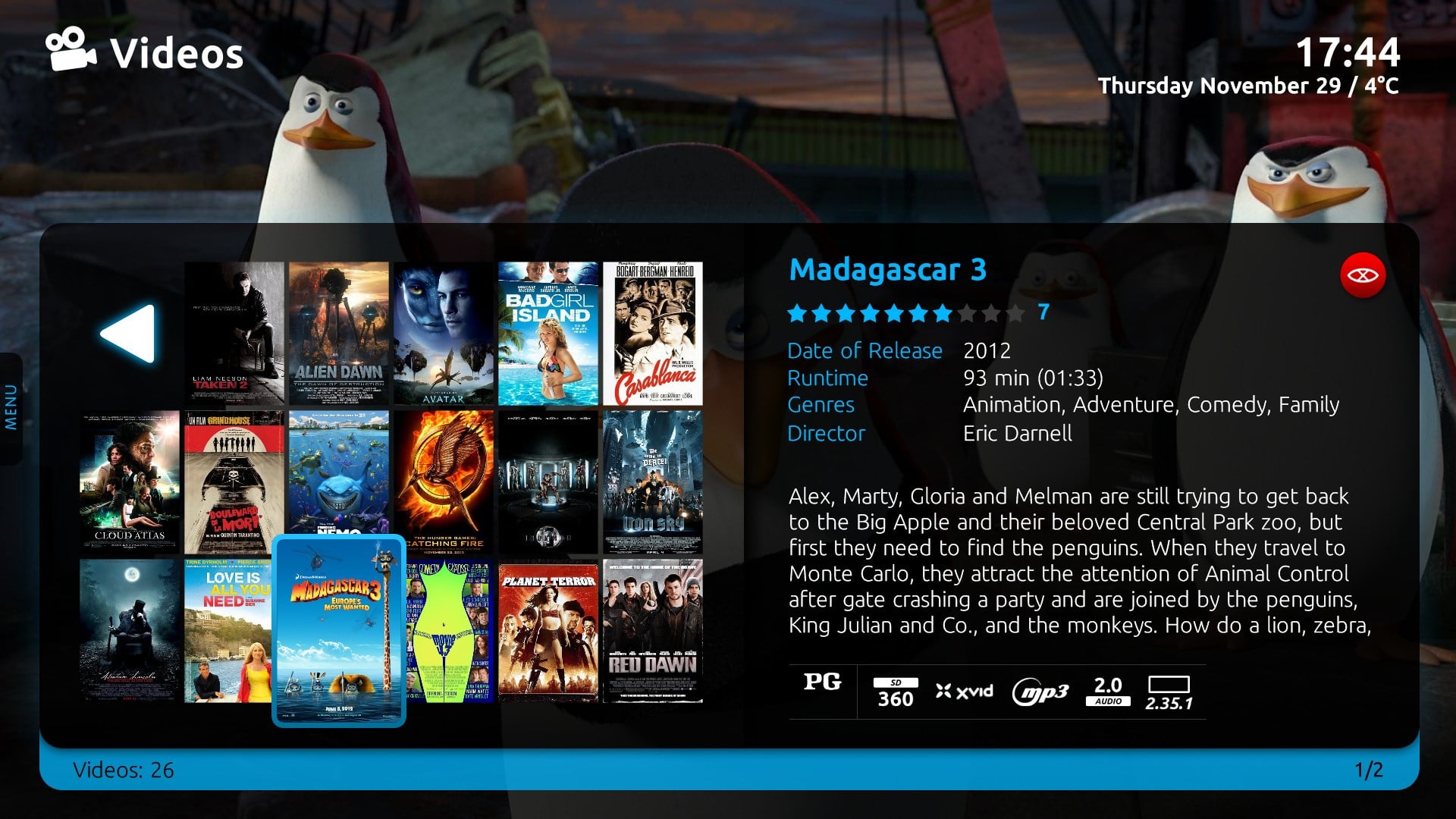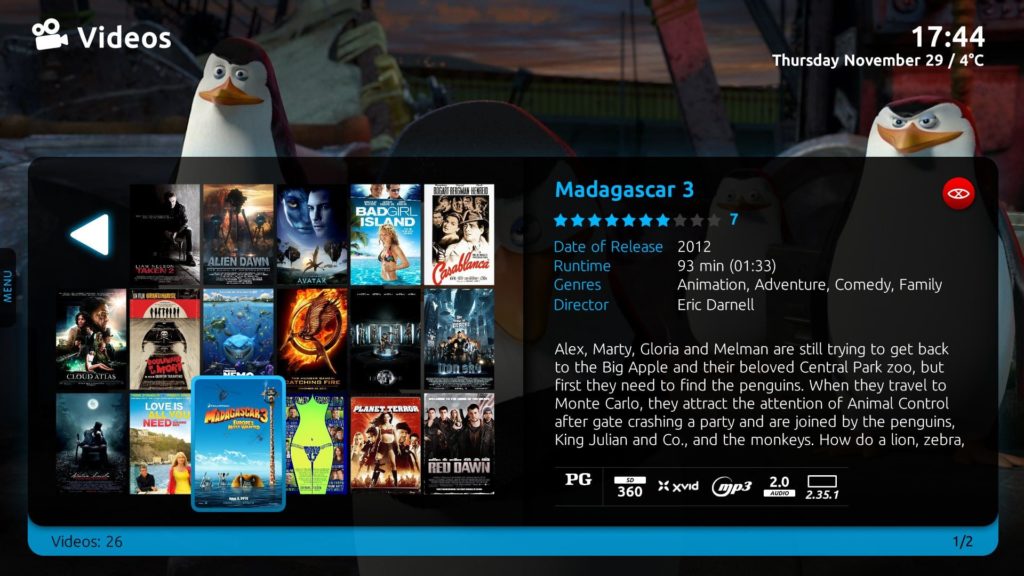 Platform: Windows
Media Portal shines as an open-source media center to play movies, TV series, music, videos, DVDs, and Blu-rays for free. It lets you connect to external devices, such as TVs, DVD players, Blu-ray Players, and projectors for a better experience. A great feature of this player is the ability to stream media content using external hardware sources.
Additionally, you have multiple options to manage photos, install add-ons, check the weather, and read the news. Another fantastic thing about this media player is that it is free to use. Media Portal has a simple and impressive intuitive interface, making it very easy to use.
# 4. Stremio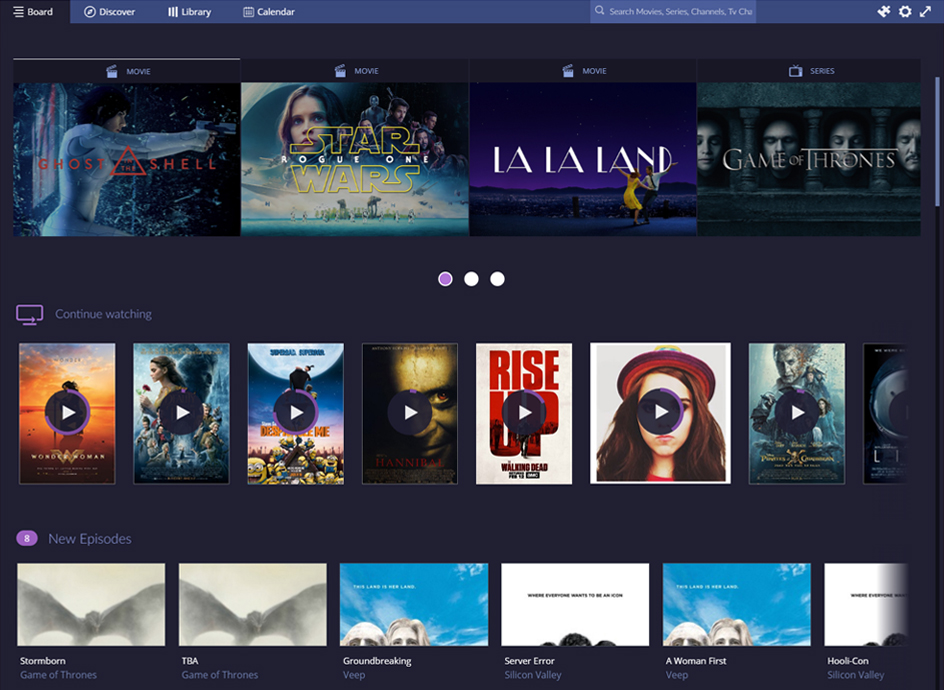 Platform: Windows, Mac, Linux, iOS, and Android
Stremio is an award-winning media center and entertainment hub for digital media files that offers a complete media solution. It can be used to play new movies, series, TV shows, and more. And you can even watch videos from iTunes, Amazon, Netflix, YouTube, and many other resources.
It also provides options to let you customize your Stremio library. If you want to watch videos on a larger screen, you can easily cast the content to another device like a TV in an instant. The media player is well maintained by the team of developers that keep it up to date.
# 5. Emby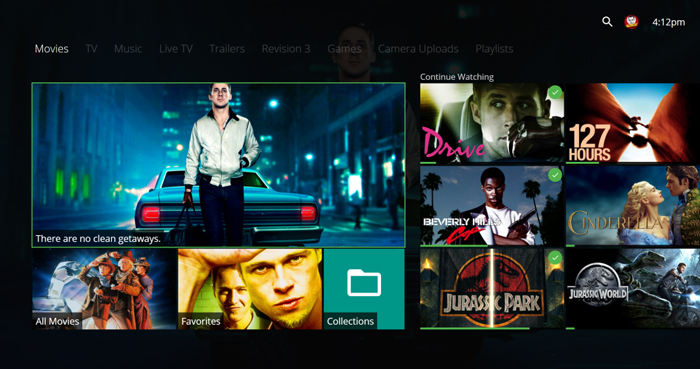 Platform: Windows, Mac, Linux, iOS, and Android
If you're looking for a simple and free media service, you should give Emby a try. Emby is a free media center for playing unlimited home videos, TV shows, music, and movies. With Emby, you can stream live TV shows, manage your DVR, and even control content access for your children.
The user interface of Emby is quite intuitive and user-friendly. Even if you haven't ever used it before, you can quickly find what you need. Emby also provides Emby Premiere for feature enhancement.
Wrap It Up
Although Kodi is a remarkable media platform for video entertainment, many more excellent media servers are worth looking into. When we choose a media player, there are some points we should care about, such as device compatibility, media files playback & management, online services integration, maintenance, and extra features.
With this article, we have presented you with the best Plex alternatives. You can give it a try and choose the one that suits you most. If you have any recommendations for us, we'd love to review them. Feel free to tell us in the comment section below, and we'll reply to you as soon as possible.