There was a time when you could simply tell someone how to play a particular game — say, Road Rash. You could have possibly said that the player has to reach first and fight the enemies in-between. Now, after the revolution of gaming graphics and severe gameplay, things aren't as easier as you think. When you consider RPG and Action games, you actually need a dedicated tutorial for understanding how to play and how to win the game! So, the next time your friend asks you how to get started with Battlefields, don't even think about explaining the process. You should rather have a video tutorial that gives them a proper idea.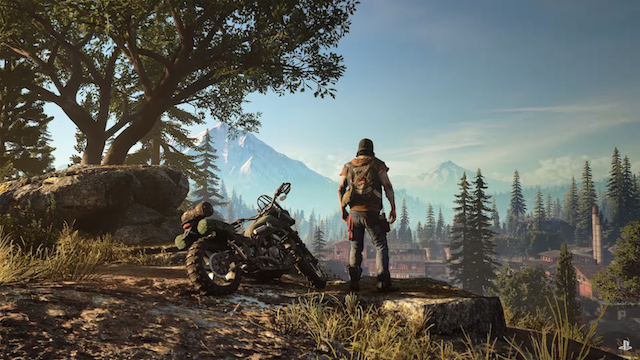 Then comes the next question: how do you prepare gaming tutorials? I mean, those tutorials don't need to have the same quality of ones you find on YouTube. But the person on the other hand must understand how to get through certain levels, sections or even the full game, right? This is when you need to use a recording software that can record your gameplay — better known as Game Recording Software. And you can use two types of software for this purpose: first, dedicated game recording software; second, any screen recording software. The point is whether it records what is happening on the screen with top-quality. If you're looking to not impede your computer's performance you may be looking for a capture card, check out this article on the best ones available today.
Best Game Recording Software For Windows
In this article, we have created a list of the best game recording software for Windows. Well, we didn't even think about Gaming on Mac, sorry about that. The following article will cover 10 best free and paid software to record your gameplay and export it into a simple video file. Along with features and advantages, we would also talk about availability, compatibility and pricing. Hope this article will help you create the perfect gaming tutorial for your friends or YouTube audience. It needs to be noted that you might need a compression tool to reduce the file size while using particular game recorders.
ShadowPlay is the official game recording software for Windows from NVIDIA. It is also one of the feature-rich and easy-to-use programs out there. It should also be the go-to choice when you want quality up to 4K at 60fps. There is a bonus if your PC is equipped with NVIDIA graphics card: ShadowPlay will rely on the GPU for resources rather than draining your CPU. This can ensure you a better gameplay in the long run. In case you are looking for a game recorder that doesn't cause the gameplay to slow down, ShadowPlay is the best choice from market.
Features in ShadowPlay have been optimized for certain purposes — like Streaming, Recording and Instant Replay. You can enable any of these modes from the intuitive dashboard of the program. Even if you are an ultimate newbie, you will have no trouble in getting started with ShadowPlay game recorder. One of those features we loved is the Shadow Mode. Shadow Mode is like having a silent recording system that renews at 20 minutes. If you want, you can save the recorded file; otherwise, it'll be deleted by the program. Sounds cool, doesn't it?
NVIDIA ShadowPlay also comes with hotkey support and GeForce Experience integration. Both features can help you take screenshots, broadcast gameplay and share other content without closing/pausing the game. It works as an overlay. Please keep in mind that every second recorded (at 4K 30fps, of course) will take up 130MB in your device. So, make sure that you have enough space. It's available for Windows XP and later.
#2 D3DGear | Premium, Free Trial
If you think the first choice is too heavy for your PC, you may be interested in D3DGear, which is a lightweight tool for game recording in Windows devices. It works in almost all the versions of Windows, up to Windows 10. While D3DGear does not have a fancy dashboard and a hell lot of features, it does the job pretty clean. In a single click, you can start recording any game at high-quality frame rates. Unlike the first choice we had, D3DGear will not make your hard disk congested, thanks to the in-built compression algorithm. Videos will be compressed automatically as soon as they are being recorded.
We believe that D3DGear is the perfect solution to record content from heavy games like Grand Theft Auto V or Battlefield. The program itself is so light and doesn't take up resources from CPU. So, if you have a low-configuration PC, D3DGear can easily take care of the screen-recording part. You can use D3DGear not only for simply recording games but also streaming them instantly. Hotkey support makes sure that you control all the gameplay without messing up anything. Another feature we found useful for gaming tutorial making is that you can record the commentary as a separate audio track and use it.
At the end of the day, D3DGear is a great piece of software for game recording and streaming. It even goes to the extent of supporting Oculus VR Game recording, which is great. Another great part is that D3DGear is regularly updated and the developers keep addressing bugs and other problems. Altogether, if you are ready to pay $29.85, you must check out and use D3DGear.
OBS Studio has been the professional's choice for not only game recording but also a wide variety of needs. It is a fully-fledged program that you can use for video recording and streaming. What needs to be noted is that you can record content from your webcam, connected cameras or even your smartphone using an app for IP-based camera-sharing. As far as game-tutorial making is concerned, however, you can use the screen recording feature of OBS Studio. While the User Interface may seem a bit complex and techy, you won't have trouble in getting started with it.
Available for Windows, Mac and Linux, we'd recommend OBS Studio as the perfect solution to record almost anything via your computer. Coming to game recording, it supports high-quality video and has some kind of compression algorithm. Because OBS Studio is a streaming software, you won't have trouble in streaming a gameplay experience directly to YouTube, Facebook or other platforms. In many aspects, OBS Studio comes with a bunch of advanced features. For instance, you can use Filters to adjust the quality and visual style and optimize the software settings to control how much resources are taken up.
OBS Studio may not be the simplest game recording software for Windows or Mac. That having said, with a few minutes' experience, you can use the program for recording gameplay, mixing video-audio tracks and in the end streaming it directly to web platforms. Also, all the advanced features may come in handy when you want to do a professional-quality YouTube broadcast.
XSplit Gamecaster is the perfect choice if you need a professional-quality game recording and broadcast tool for Windows devices. You might have already heard about XSplit Broadcaster, which is a general broadcast-based software for Windows and other platforms. However, this one, XSplit Gamecaster, has been designed specifically for recording, editing and sharing your gameplay via popular platforms. The best part is that you can use both software under one license, making things easier. So, if you are someone who does different kinds of YouTube broadcasts, XSplit package has everything for you.
Because it's a professional game recording software, you can expect some cool features. For instance, you'd be able to annotate your gameplay videos while editing. On the other hand, when you are streaming content via YouTube or other platforms, XSplit Gamecaster makes it easier to manage content. From a single screen, you can know how the program is working and you can even bring some widgets to the gaming interface. All these features come in handy, especially thanks to the overlay-based design for recording control. All kinds of content-based controls are available from the small and intuitive dashboard.
XSplit Gamecaster would be the perfect choice if you want a complete, feature-rich and professional-quality solution for screen and game recording. Keep in mind that you can use the program to record content from a third-party gaming console, using one of the recording cards. XSplit Gamecaster is available for free, but it offers an upgrade with more features — and you pay once for both XSplit Gamecaster and Broadcaster.
#5 Action! | Premium, 30-day Trial Available
Action is indeed one of the best game recording software for Windows, especially due to how professionally-designed it is. It is the best choice in the list if you are ready to pay a handsome amount. You can use Action for recording and sharing gameplay content at the maximum resolution of 4K. Because the program depends on GPU for resources, your gameplay won't be affected so soon. There are two ways to share the recorded content via Action — in-built streaming or later sharing. That is, if you want to add some edits and create a perfect YouTube video, you can use the editing features from Action.
It has to be noted that Action also comes with some general screen-recording features. So, just as in the case of OBS Studio, Action has compatibility with HDMI and USB Devices, like Webcam and other cameras. There is also an Active Screen Recording feature, which comes in handy when you want to record content in lengthy and continuous manner. It does not matter whether you're into screen recording or game recording, Action has more than 20 features that make things awesome. For instance, there's even a remote RCU Android app for seamless control and Intel RealSense Technology for pro-level gaming broadcasting.
We are not surprised by the number of features, since Action is a paid game-recording software. The Home version and Commercial version are available for $29.95 and $49.95 respectively and offer a superb bunch of features. Did we say that Action has one of the most intuitive and professional-looking User Interface for recording, editing, managing and sharing gameplay from your favorite titles? It has that and beyond.
Looking for a dedicated program to record games, review them and share the content with your friends or followers? You should check Plays out, and it's one of the best recording software we have seen so far. While the program is quite minimal when it comes to resource consumption, Plays does a great job in recording all gameplay content seamlessly. It does not matter whether you're into Counter-Strike or Battlefield; Plays is the best choice for easy recording and the software is used by several pros in the industry. Automatic startup is one of the features we really loved.
In fact, we loved almost every feature in Plays but there are some that we really loved. Bookmarking feature of Plays is something like that. During your gameplay, you can mark the important parts and highlight them while streaming or editing. If you are someone who records gameplay to analyze your performance and fix them, this feature seems great. One feature that you might miss is in-built streaming. There is no option to direct-stream content to YouTube or Facebook. You will have to upload the videos once they are recorded. But, there is something else on the bright side — Plays community.
The whole thing about Plays is simple enough: it's an ultra-minimal game-recording software that gives more importance for editing and sharing. While it's not the perfect choice for out-of-the-box game broadcasting, it manages to keep your recorded gameplay well-organized. We must say that the Plays Community is well-organized and you can find gameplay videos for almost all popular gaming titles from the collection.
In the first look, GoPlay Editor might sound as a new game-recording software for Windows, but that is not correct. The program was earlier available as Smartpixel, a common screen-recording program for PCs. That said, after the renaming to GoPlay Editor, the program offers some cool game-recording-based features as well. Currently, GoPlay Editor is one of the best solutions to record screen content and gameplay, edit your recorded videos and one-click uploads to popular websites. Once again, you cannot have direct streaming in this package.
For a free game recording software, GoPlay Editor is so great. Just think about this: you can use GoPlay Editor for recording content from your screen, games and even your webcam. Coming to game recording, it can do the job at 4K Quality, which is great. Once you have the high-quality RAW footages with you, you can use its multi-track video editing program to create the perfect video project. Quick editing and real-time dubbing are some of the finest features we found. You can also bring webcam content into the main video part, using the Picture-in-Picture mode.
Additional features of GoPlay Editor include the high-end collection of video effects and animations. Keep in mind that the program is available for not only Windows but also Android and iOS. We also liked the fact that the program doesn't eat up much of your CPU resources, leaving the gameplay free and smooth. For all these features and one of the best game-recording UIs we've seen, you're paying nothing!
Bandicam is the complete recording solution that you can use for three purposes — Game Recording, Screen Recording and Device Recording. Regardless your choice, Bandicam works quite smoothly. It means that you don't have to worry about technicalities or anything. When compared to other products we have featured, Bandicam doesn't have a multitude of features. However, when you want to record your gameplay at 4K U-HD resolution, the program won't let you down. Live Streaming isn't available here but its options for CPU and RAM management are impressive enough.
Coming to video management and editing, the features are somewhat minimal. For instance, it doesn't have a dedicated editing environment or interface, but is replaced by a bunch of options. You can, for instance, use the program to add the webcam input as overlay or insert your logo into the main video. Some of other features include voice mixing and mouse effects. For someone who has started sharing gameplay tutorials, the features are seemingly enough. To be frank, however, we were expecting some more features from the Bandicam package, it being premium.
In-built uploading options are some of the standard features of Bandicam, but not anything excellent. It has Auto Recording feature; in case you want to keep recording content for a very long time. We also noted that Bandicam managed to optimize the performance and minimize storage space using an effective engine for recording. Bandicam is available as a package, offering Bandicut alongside, costing you $60.
#9 Windows 10 Game Bar | Free, Built In
Are you someone who prefer Windows Defender to third-party antivirus programs? Well, thinking from the same perspective, you may be interested in checking out and using Windows 10 Game Bar. As the name can say, it's an in-built feature of Windows 10 that lets you record and share your gameplay in form of a video. If you have a Windows 10 PC with you, you need not look for a third-party game recorder program from the market. It is true that Windows Game Bar doesn't offer many features like annotation or editing, but you're actually getting an in-built utility.
Because the Game Bar is built into Windows OS, accessing the feature is so easy. No matter which game you are playing, you can keep recording the content. There are also certain shortcuts and hotkeys to start, stop and pause recordings. The program tries to record content as the maximum-compatible quality and you can easily choose one from the Standard and High options. There is also a provision to adjust the audio quality and include audio from other sources. Game Bar lets you start a Beam broadcast in a single click. It might be one of the simplest game recording utilities in the list.
Of course, this feature is available only on Windows 10 devices, and you can't have it in older versions. If you just want the basic recording and streaming features, Windows 10 Game Bar is the best choice. You needn't dedicate more resources to another program, and the tool enjoys all the benefits of being a native Windows app. Yeah, that's free.
#10 Dxtory | Freemium
If you ask us, we always recommend having a game-recorder that is as minimal as possible. The last time we checked, it wasn't about the looks or interfaces, but about how seamless recording and streaming were. In that sense, Dxtory is indeed one of the best game recording software for Windows, no matter what. You are likely to think that Dxtory is an old software in the first look — don't fall for that. It packs some of the finest features we've not seen in any other competitor. Compatibility is another thing, since it can record lossless content from any DirectX or OpenGL application.
Despite the rudimentary User Interface, Dxtory gets the job done in no time. As soon as you have installed and launched the program, you will have an idea. The buttons are small but well-arranged so that you would have no trouble in getting started. The great part about Dxtory is that you can record voice from different sources and get things done. As far as the recording process goes, it's pretty seamless and does not consume much resources. The point is, no matter how heavy your actual game is; Dxtory won't have any problem in offering the highest frame-rate recording output.
For one, Dxtory is not a completely free game-recording software. And, it's the recommended choice for those who like ultimate performance and build quality. Despite the simple UI, the recording process is awesome and you'll not regret spending $32 for the pro version. The free version, though it has some finest features, is limited.
The Bottom Line
We have tried to select the best game recording software for Windows based on the purpose as well. In the list above, you can find both professional and amateur solutions for game recording and streaming. You can make the selection based on your particular need, whether you want to spend and the features you want. It is possible to find some common features like Picture-in-Picture but sometimes, you need high-quality video rendering only. By the way, which is your favorite game recording software for PC? Do let us know through your comments below.