Cryptocurrencies are a disruptive technology that aims to revolutionize the financial space. Their ease of use and cheap cross-border payments have made them preferable modes of payment. Just like how you need a wallet to store fiat money, digital assets too are stored in a unique crypto wallet.
There are two main types of cryptocurrency wallets; hot and cold. The former refers to those that rely on an internet connection to make a transaction while the latter doesn't need to remain connected. The biggest issue with hot wallets is that hackers can get the better of you even if you've taken all the precautions. This is why it's advisable to use cold wallets-especially the hard varieties.
What are hard wallets?
Hard wallets are devices that securely store cryptocurrency keys offline. An ordinary hardware wallet looks like a USB stick with a tiny touchscreen for double-checking and confirming transactions. It generates keys in an offline manner while keeping them within the device.
Why hard wallets are better than cold wallets
Most wallets operate in such a way that the device must be connected to the internet to generate keys. Such wallets make crypto holders vulnerable to hawk-eyed hackers. With hard wallets, keys are produced internally and kept within the device, and no harm can come to a "HODLER" even if the devices have been connected to compromised PCs or phones.
One of the best features these wallets come with is privacy. Some of them don't come with serial numbers, and hence no one can track what you are up to. Being open source, you might not even need to key in your personal details to use them.
Through PINs, seeds, and passphrases, hard wallets make it possible for you to get your hands back on your coins.  The same can't be said for stolen hot wallet keys. Note that you can lose your assets with hard wallets too if you can't remember your backup passphrase.
The Best Hard Wallets for Storing Cryptocurrency
Here the best three selections:
Ledger Nano S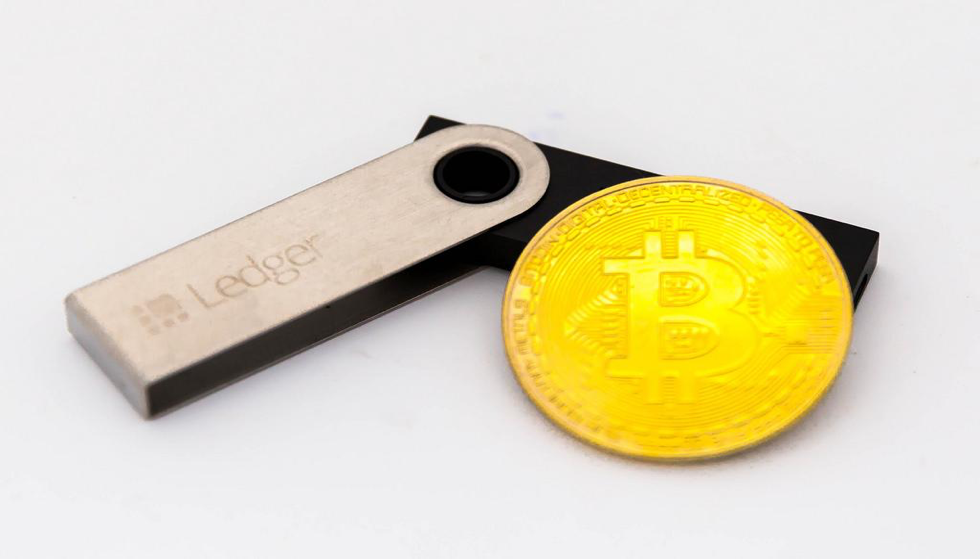 There are very few known and trusted cryptocurrency hardware wallets in the market. Nano S usually appears among the top three all time. This wallet is built and distributed by a Bitcoin company based in France. There are three main reasons why people choose it over others; it's cheaper, easier to use and has more room for coin storage.
Ledger Nano S supports many crypto coins including Bitcoin, Ripple, Dash, Litecoin, Ethereum, Zcash, ERC20 tokens and several other altcoins. This petite gadget comes with a USB cable, data recovery sheet, a lanyard to tie it around the neck and a keychain.
Nano S has robust security features suited to securing cryptographic assets. It generates security keys internally and stores them offline. The best part about this wallet is that you can use it even on an infected computer. With a tiny OLED screen, you have the opportunity to double check and confirm any transaction by tapping a side button.
If you lose this device, you can use a seed to recover your data or even put it in another hardware wallet. So make sure your seed is somewhere safe and accessible.
Pros of Nano Ledger S
Relatively inexpensive
Extremely secure
Lightweight thus easy to carry around
The most popular hardware wallet
An OLED screen to double check and confirm transactions
Cons of Nano Ledger S
No support for passphrases
Its software is not as sophisticated as that of Trezor
2. Trezor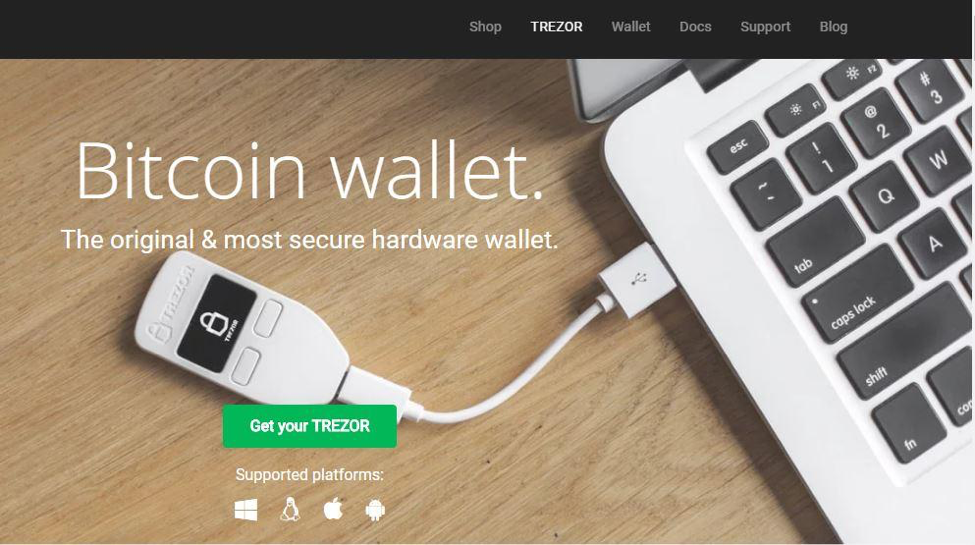 Trezor is a pioneer hard wallet that was meant to store Bitcoin only. With time, some adjustments were made to it so that it could incorporate several other altcoins like Litecoin, Ethereum, Dogecoin, Zcash Dash, and ERC20 tokens.
Like Nano S, Trezor's keys are internally generated and never leave the device. This means you can use it on an unsafe device without worrying about someone accessing your keys. The OLED screen allows you to sign transactions by pressing one of the buttons below it.
You need a PIN to set up your 24-word seed. The PIN will be required every time you want to make a transaction. There's also an option to set up a passphrase to beef up security. If anything happens and you misplace the device, both the seed and passphrase will be required to regain access. You can recover your data through another Trezor wallet, Mycellum or Electrum.
Pros of Trezor
As secure as a vault
User-friendly interface
Advanced software
Compact and lightweight
Cons of Trezor
Lacks in style
More expensive compared to other options
3. KeepKey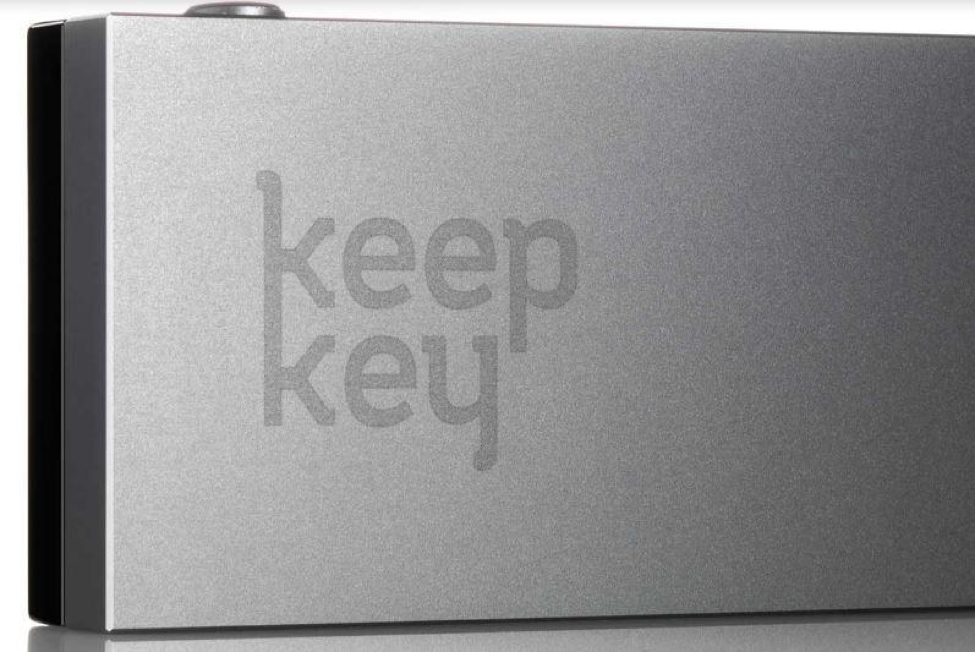 KeepKey is described as one of the coolest gadgets to carry around thanks to its smashing design. It may not be as famous as Trezor and Ledger Nano S, but its wide display screen makes it the number one choice for those with eyesight issues.
While its outward appearance makes it look so different from Trezor, they do share code and firmware. Its user interface is simple and straightforward and thus friendly to new crypto owners.
Keepkey currently supports Namecoin, Bitcoin, Litecoin, Dash, and Ethereum. ERC20 tokens are missing from this list because the software that is meant to make them compatible is still a work-in-progress.
Keepkey is a product of a reputable company and therefore reliable. Since Shapeshift (a cryptocurrency exchange platform) owns this product, the wallet can exchange one crypto for another without having to go through an exchange.
This hardware wallet normally pops up in the same list with Nano and Trezor. This means it offers top-notch security as well. You need a PIN to initiate any transaction. For data recovery, you must set up a 12-word seed and a passphrase.
Keepkey works with Mac, PC, Linux, and Android. During a recovery process, data can be sent to Multibit, Electrum and Mycelium wallets.
Pros of Keepkey
Simple user interface
Ironclad security
Large display screen
Supports a good number of coins
Can swap one crypto for another without visiting an exchange
Cons of Keepkey
It's a little bit heavy and hence susceptible to drops
Its price is a bit stiff
Trezor, Ledger Nano S, and Keepkey are some of the top Bitcoin wallets available, including the hot ones. There are other less known varieties like Opendime, Coolwallet, BlochsTech card, BitLox, Digital Bitbox, etc.
The bottom line
Cryptocurrencies have enjoyed several instances of a bull market including the last instance when Bitcoin hit its all-time high of 20k. As these digital assets continue to garner much interest from the public, hackers are watching closely and targeting those with poor storage devices. With the best hardware wallets in place, you can save yourself a painful experience.
Author Bio: Catalin is the founder of Ecommerce Platforms and Unblock. He's a design enthusiast and loves matcha, and is uber passionate about Bitcoin and blockchain technology.