Tom Hanks says, "If it were easy, everyone would do it," in the movie 'A league of their own.'
These words apply to almost every niche but have immense weight in the actor's landscape,considering that Tom was speaking in that context.
Let's face it –  who wouldn't want to be a global star or appear as the first person in search engines?
However, sailing through rough seas in the same boat with competitors and eventually making it to the top is a daunting task.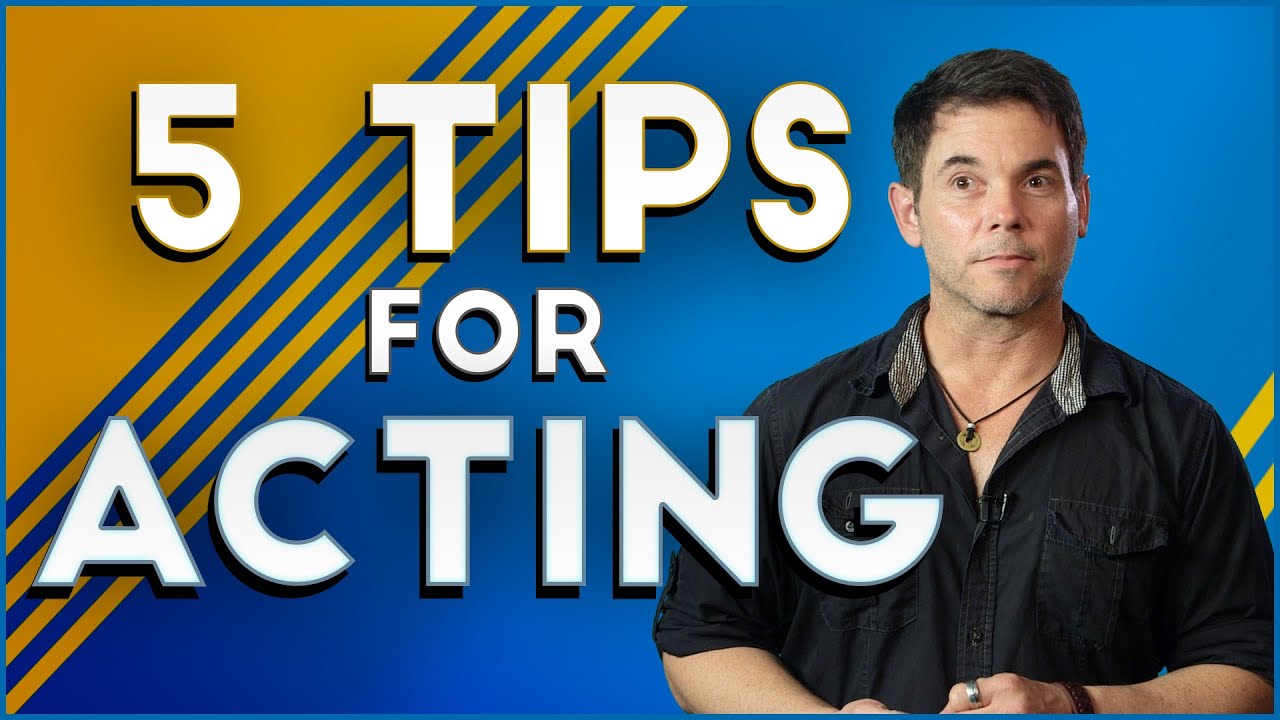 One of the most common questions that most actors, who are in the process of building a business with no solid portfolio, ask is how they can get acting jobs without a good track record.
It might be a confusing situation to many, particularly if you're just from an introductory class and you want to jump to the industry right away without receiving formal training.
While this may sound counterintuitive, there are proven ways to jump straight to the acting industry without experience.
Everyone starts from somewhere, and the key is usually taking action on the steps highlighted below.
Build your resume
Once you've been assigned some acting roles, build a comprehensive resume that will help you bring future auditions.
A good resume is an excellent way of showing directors that you're an experienced actor and that you have a track record of completed roles.
Keep in mind that you should have good headshots since they're one of the essential components of a good resume. They make the first impression on casting and communicate your personality.
However, you can start an audition without a resume or headshot if you have a good friend who can take a few snapshots with a high-quality camera. Afterward, they would present to the directors that you have professional portraits – which would undoubtedly work to your leverage.
Auditioning
Auditioning is the training that will sharpen your skills as an actor.
Once you have cutting-edge skills and you've memorized some monologues, you should start looking for some acting roles.
Community theatres and student films are the best places to begin auditioning that would help you bring out the best 'you' as an actor.
One notable perk of auditioning is that it becomes demanding as you gain experience in the audition room and will serve you well in the future.
Work on your unique skills
Being an exemplary actor should always your top priority, but that doesn't mean you shouldn't learn more skills that would help you book more acting jobs.
One common mistake that most actors make is skipping this vital part, consequently ending up booking low-quality gigs rather than top-rated acting roles.
Without a doubt, acting directors would want to hire someone who has 100% knowledge in one area rather than someone with 10% knowledge in 10 separate areas.
Simply said, if you already know how to play a musical instrument or do more unique things like riding a unicycle, hone those skills and add them to your resume.
Learn new things, spend enough time on them, and master the techniques that would make it reach a professional level, rather than just knowing 'how it's done.'
Market yourself
One of the essential elements of being a successful actor is marketing yourself and building a personal brand of yourself.
The earlier you start, the better you'll be at building a good network and getting ahead of the majority of other actors
There are several tools to use to make yourself known – and the best thing about them is that they're based online.
Make connections with actors, directors, producers, and industry people, and build your own personal acting website. Besides, create social media profiles and become an active member of your website and social media pages.
Study the craft
Remember that acting is your full-time career that deserves full-time attention and immense focus.
Studying the craft of acting involves establishing a foundation in an acting institution that teaches the techniques and provides resources in a comprehensive curriculum.
When you enroll in an acting school, you'll learn about acting and the entertainment industry while building solid connections with your colleagues.
Additionally, you can study on your own by reading books and watching theatre plays while using an analytic way to learn about film acting.
Conclusion
Once you've decided to pursue a full-time career in acting, you'll need an actionable plan of how to scale the heights of acting without much effort.
Like any other profession, planning is crucial and your main goal should be to expand your acting resume with experience, skills and training.