Stock marketing is in trend now. Everybody is interested in working smart along with working hard. More and more people are showing interest in the stock market nowadays.
But investing in the stock market isn't a cakewalk, it requires a lot of knowledge, interest, and analysis. Picking up the right stock needs proper research and technical analysis. But how can you do all that research and analysis? You can do it with the help of the right stock analysis tool.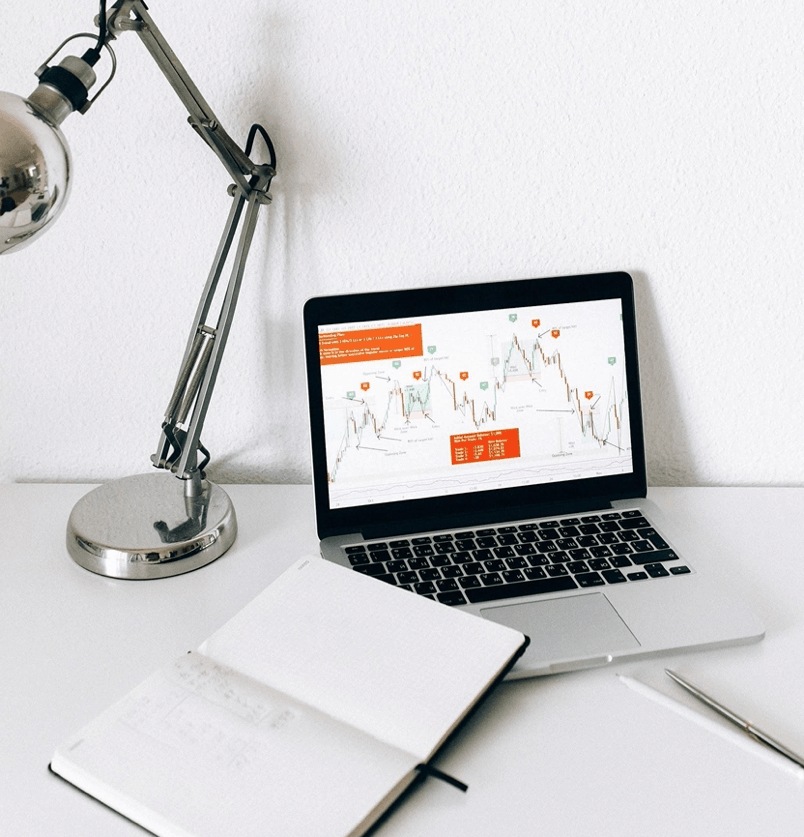 Okay, but how can you pick the best tool for the analysis? Don't worry as we are going to make you aware of all that. But first, let's understand what stock analysis is.
Selecting the right stock analysis tool is an important step in the stock analysis process.
What Do You Mean By Stock Analysis?
Stock analysis is the estimation of a specific trading instrument, a particular investment sector, or the whole market. It attempts to ascertain the future activities of a sector, instrument, or the whole market.
By making use of stock analysis, the traders and investors decide to buy and sell equity. Evaluating and studying the current and past data assists the traders and investors to gain a lead in the market to make the correct decisions. There are two kinds of research, they are technical and fundamental research that you need to use to analyze and value any stock.
There are a few things that you need to look for while selecting an ideal stock research tool. They are as follows:
1. Real-time data
If you trade frequently, then having the updated information is very important. The value of stock changes at every second, that's why it is so important for you to have the most up-to-date information about movement, price, volume, and charting pattern.
So, when you pick a stock research tool, try to look for a tool that provides real-time streaming and charting. Moreover, if you're searching for a dummy account, then look for the one that lets you trade in real-time along the side of the market. This will offer you the most authentic and accurate experience.
2.Customizable tool
The next thing that you should look for at the time of picking up a stock analysis tool is its ability to customize. Every stock market trader is different from the other because the stock trading strategies differ badly. It is possible to get twenty different answers from twenty different traders when you'll ask them about their preferences while choosing an ideal research tool. So, look for the research tools that let you customize your data and experience.
3. A Simple-to-use format
Simplicity matters! If your research tool is tough to use, it would be of no use. Most of the major scanning and charting software providers let you enjoy a test run of limited features before you give your money in the full bundle of features.
Moreover, before you buy, make sure to run a few scans and trades with the demo version. In case, your application or tool doesn't provide a free trial version, then make sure to read reviews and pay special attention to what reviewers say about the stock analysis tool. Check if you can get a sample issue or free version online. Click here to learn more.
What is the importance of Stock Market Analysis?
Investing without researching is just a waste of time and money. That's why it's so important to thoroughly research before you make an investment decision. Only after doing the research, can you make some assumptions about the future performance and value of the investment. Even when you follow the stock trading strategies, it is good to do some research, just to make sure that you are making an investment that gives you the maximum returns.
When you invest in the equity, you become a part of the company and you buy shares in the hope that you'll make some profit. Before you buy anything, be it a phone, car, or anything else, you need to do some research about its quality and performance.
Moreover, stock research is significant because you invest a huge amount, that's why you must make sure to look at the financial history of the company before investing. It will give you a better sense of your future.
Although no one can be so sure about a stock going up in the market, taking some time to evaluate the history and past performance of a company can give you some idea and insight into the company.
Likewise, the investment is also not different. You invest your hard-earned money, that's why you must have proper knowledge of what you are investing in.
Now comes the time to wrap up this article from our side. We have tried to make you aware of the things you should look for in a stock analysis tool. Also, we have jotted. down about- what is stock analysis and what are its benefits. We hope this article proved to be helpful to you.