To stay competitive in this digital age, you have to keep yourself updated with the latest happenings in the industry. Especially, if you are running your ecommerce business on Magento, you can't live outdated – without knowing the better performing tools and hosting services.
Magento powers more than 200,000 online merchants around the world. The reasons for this huge market share are numerous but two reasons stand out, i.e.  – Magento is a powerful platform and gives the developers a free-hand with an open-source environment that helps them to take care of all the aspects while developing an effective online store.
To keep your online store running, you must have a solid hosting service at your disposal. It should be the best Magento hosting for your store.
What Defines the Best Hosting Solution for Magento store?
It is a tough question to answer because, with its flexibility, Magento can work fittingly well for all business models. However, all good Magento hosting solutions share the following common traits including:
Dedicated server
Easy migration
SSL certificate installation
CDN
Server security
In this blog, I will help you in finding the best hosting platform that offers all of the above-mentioned features and functionalities in a single platform, thereby ensuring better store performance and security.
In this blog, I will review a managed cloud hosting platform that offers exceptional features and an optimized stack for better Magento store performance.
Cloudways Review: Introducing Cloudways Managed Hosting
Cloudways offers a managed Magento cloud hosting platform that allows Magento developers and merchants freedom to choose from five top-tier infrastructure as a Service (IaaS) providers including DigitalOcean, Google Cloud Platform, Amazon Web Services (AWS), Vultr, and Linode to host their online Magento store.
Features of Cloudways Managed Magento Hosting
Check out the features that make Cloudways a robust and suitable hosting solution for Magento store owners.
Faster Performance
Cloudways provides a unique stack of web tools called ThunderStack. It is a comprised stack of some of the most used tools in the developer community that includes Memcached, Varnish, Redis, MariaDB, PHP-FPM and others. With the help of this stack, you can make your Magento application performs much faster without any hassle.
These cache and server technologies come pre-configured on every Cloudways server once it is launched, hence it saves developers time so that they focus more on the core jobs of the application.
Enhanced Security
With Cloudways, you get a bunch of features including IP whitelisting, server firewall, database security, and two-factor authentication. All these combined provide ironclad security to your Magento online store.
Unlimited Scalability
Having your Magento store host on a shared or dedicated platform, you can't get unlimited scalability for your online store. But with Cloudways, you can easily scale your server requirements with easy to use GUI which saves your time and deal with the sudden traffic surge.
User-Friendly Environment
With Cloudways you do not need to hire technical system administrator staff to configure or manage the Magento server. You can easily access the server with secure tools via SFTP and SSH.
24/7/365 Exceptional Support
Cloudways deals with all the pains and sorrows related to your hosting. If you find any issues within your server just hit the live chat support button and rest will be taken care of by the exceptional support team.
Cloudways also offers free migration (for the first time), server-level updates via such as review your CPU and memory size of the server so that you can get unbeatable performance at all times.
Performance: Cloudways Magento Hosting
Cloudways takes your hosting experience to the next level by offering unmatched performance in comparison to shared, VPS and dedicated hosting.
You can test the performance of the Cloudways Magento hosting server with the Pingdom tool. So that you can come to the result of how fast and better Cloudways server performance is.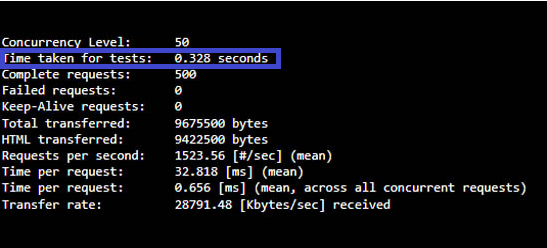 Note: Your store speed may decrease when you add more products to your ecommerce store. Therefore, the site speed can vary between one to two seconds with a fully-loaded products and other elements. The above test (benchmark) made on apache tool. 
How to Launch Your First Magento Store on Cloudways?
Launching your server with Cloudways is super-easy. How? Let's follow these steps below:
First of all, you have to create your Cloudways account. Since Cloudways offers a free 3-day trial on DigitalOcean, Vultr, and Linode, where you can't avail free trial on GCP and AWS.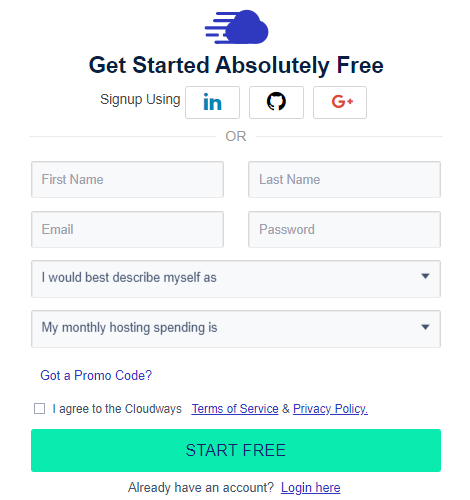 You must select the latest Magento application version as shown in the image below.

Select a server of your choice. You can choose any of the top cloud hosting providers.

Adjust the SERVER SIZE as per your Magento store requirements. If you have no idea what server size will be suitable for your store, you can always approach the Cloudways Support Team.

Select the location of your server. (Make sure the location is the nearest to your target audience or home country).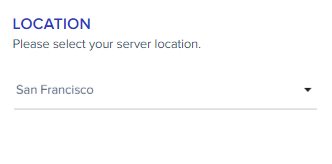 Finally, launch your Magento server on Cloudways.

The server will take a few minutes (depending on the speed of your internet) to load all the necessary resources and install the Magento platform on your server.

Wrapping Up!
Now, you have read the review of the best Magento hosting and also learned how to launch your first Magento server on Cloudways. From now, it is your game to add a quality theme and extensions to make your Magento store attractive and effective for your audience.
I hope, this review gives you a clear insight into the best Magento hosting platform – Cloudways that offers a comprehensive features for all online merchants. Whether they are beginners or professionals, every store owner can get full control access of the server and scale their business at their will.
Sounds Good
Get Cloudways today to take your Magento online store to the next level.