What is content creation? Content creation is the process of producing any images, articles, videos, or a combination of them. In digital marketing, content creators use the content on digital platforms and media as a source of information, entertainment, or infotainment. On one side, this informs the public about a certain thing. On the other hand, they use this to attract a relevant audience towards their products and services.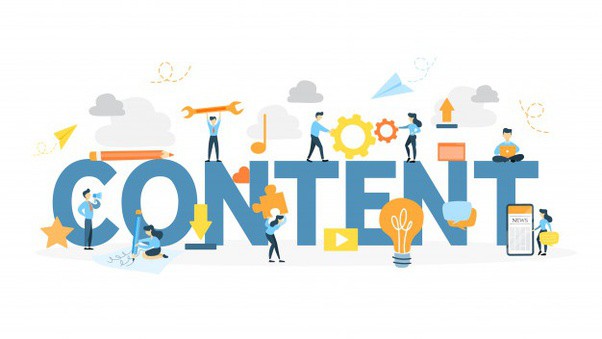 Today, content is the most consumed thing in the world. It's everywhere. According to a study, the average time spent by people while consuming digital content is 6 hours and 59 minutes.
Content is the heart of digital marketing. It serves as a primary source of engagement between a business and a customer on the internet. It is a cost-effective investment for a business. First, one needs little investment to create content for digital marketing. Secondly, there is almost zero maintenance cost for the content. Thirdly, it is imperishable. Once it is uploaded, it will stay up there forever.
But, all content is not successful. There is a sea full of content. If one is not doing the right things, there is a high possibility that the content may go to waste. There is already a plethora of content that is not being read even by a single person.
So, here are the 6 ways which according to MediaOne can help you make better content in order to get your website found in a better place:
Create unique content
Your content must have uniqueness to it. There is no point in copying the content from other successful businesses or brands. Your business or brand has a unique identity of its own.
Know your audience 
It is very crucial that content marketing is focused on the right audience. There are over 7 billion people in the world. However, all people are not your relevant audience. For example, if one sells tires, a person who loves food is just an irrelevant audience for the business.
The downside of irrelevant traffic is that it results in the lowest conversion. A business must use content with targeted keywords relevant to their business or brand.
SEO
SEO or Search Engine Optimization is extremely crucial in the ranking of any content. Every search engine follows a certain mechanism to manage content. There are clear-cut guidelines about the dos and don'ts for the ranking of content. For example, Google has given a Search Engine Optimization (SEO) Starter Guide to consider certain things while writing content.
SEO is one thing that must never be neglected as it facilitates organic traffic and leads to long-term results.
It is possible that a business is not able to grasp the technicalities of SEO. That is why there are professionals available for the SEO service. Most professional digital marketers value SEO as a primary channel as far as content ranking is concerned.
Use Visual communications 
A picture is worth a thousand words. Content is not just words. Photos, graphics are an important part of digital content. Good content has a mixture of both written as well as graphical representation. It has been found that visual communications lead to better communication between the content and the end consumer. It improves engagement of the reader with the content.
Engagement is something that makes content special. Mostly, people write content using thousands of words. They will include lengthy paragraphs. Even content of some blogs or articles could be really well researched and up to the mark. However, they will not get enough audience engaging with them.
The primary reason for this is that people in this fast age and time don't have time for everything. They want content that gives them enough information to value in the shortest time possible. In this respect, Visual communication exactly does that for content creators. It provides important information to the readers in the shortest possible time.
 On the other hand, long or content bores the reader and he leaves the sight never to come back again. This is a big loss from a content creation perspective in digital marketing. Therefore, it is extremely important that you include visual elements in your content. These visual representations can be photos, infographics, charts, diagrams, etc.  This small addition to your content will make your content stand out from the crowd. Your content as a corollary will get more engagement and, in turn, more sales.
Write more content
It is well established that content is the real king. Now, a business is doing all the right things. It engages the relevant audience, uses unique content, and also employs the services of some SEO experts. However, as compared to its competitors, it is not getting as much traffic and sales.
What's the reason?
The reason is pretty simple. Content Websites or blogs that publish over 16 articles per month get 3.5 times more traffic as compared to websites that publish only four articles in a month.
Therefore, a business or brand must be making more and more content. The more the content, the more the traffic. The more the traffic, the more the engagement. Finally, the more the engagement, the more the sales for the respective business or brand.
Strategize Outreach
Social media is one thing that cannot be delegated as irrelevant; be it politics, economy, social or cultural aspect of society. Over 3.6 billion people in the world are on social media, which is such a large number.
Businesses and brands must link their websites and blogs to their social media accounts. B2B marketers use an average of 5 social media sites to distribute content. This helps in longer engagement and results in returning buyers for the businesses.
In the present age, content is the ultimate king. However, good content creation for digital marketing requires some effort. If one focus on these six essential while writing and managing one's content, success will visit one more often.