Nowadays, a wide range of manufacturing industries these days use fluids and gas for a wide range of applications. A mass flow meter is mainly designed for measuring the flow of liquid or gas accurately that is flowing through a tube network. Most thermal mass flow meters consist of two temperature sensors with an electric heater between them. They involve types and production units should know more about them in detail for choosing the right one accordingly. The primary advantage of a mass flow meter is that it provides high rangeability and reasonable accuracy while planning important works.
What is Coriolis flow meter?
A Coriolis flow meter works differently than thermal mass flow meter which ultimately helps to get the best results. The primary advantage of this meter is that it gives ways to measure mass flow properly by addressing essential needs. Another thing is that it employs dual-curved tubes which contribute more to measure the density, temperature, and other things with high success rates. The Coriolis flow meters are an ideal one for improving the performance levels of industries significantly enabling them to get the desired outcomes. 
What are the advantages of a Coriolis flow meter?
Installing a Coriolis flow meter will result in many advantages to industries which help to focus more on their goals to a large extent. The meter doesn't require inlet and outlet runs that can help to maintain high standards. It provides methods to measure mass flow directly allowing industries to reduce unwanted issues. In addition, it supports the measurement that is independent of density and fluid viscosity. At the same time, the meter offers only a limited temperature range and limited applications in multi-phase fluids. 
The need for a Coriolis flow meter
A Coriolis flow meter works on the principles of motion mechanics letting industries use the same accordingly. It measures the mass of a liquid or dense gas with a small actuator which vibrates them in quick turnaround time. Apart from that, the meter makes feasible ways to measure both corrosive and clean liquids that can help increase the flow. On the other hand, industries that want to measure the density of gases should consider using MMES technology for meeting essential needs. Industries should install the Coriolis flow meter on the production line for improving efficiency.
What are the features offered by the latest Coriolis flow meters?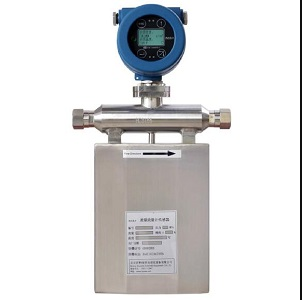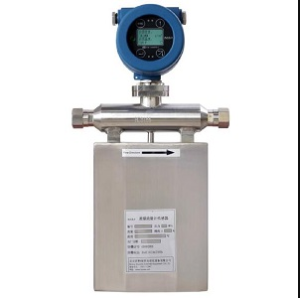 Modern Coriolis flow meters come with the latest features thereby showing methods to focus more on their objectives while carrying out important works. Some of them include batch control functions, stainless steel flow meter, high accuracy, and so on.  Moreover, the measurement is not affected by the property of the fluids that can help streamline the work flow. It is an important one to keep in mind before buying the meter which includes the type, size, measurement, and applications. All of them will help to select the right one that exactly fits an industry. 
Where to buy high-quality Coriolis flow meters?
Industries that are in need of high-quality flow meters should approach a leading company for meeting essential requirements. It is advisable to make a complete study of Coriolis flow meter production companies from different sources online which ultimately help to choose the right one among them. In most cases, a manufacturing company will guide industries to select a product depending on the needs. Besides that, it gives ways to find a variety of meters that come with cutting-edge technologies. Another thing is that companies that use fluid or gas pipeline can improve high standards in the production with Coriolis flow meters. 
How to buy Coriolis flow meters online?
Silver instruments is a reputed Coriolis flow meter production firm in China which offers a wide range of products for wastewater handling,  chemical processing, petroleum and oil processing industries. They can even contact the company through email for ordering the meters online easily. https://www.silverinstruments.com/coriolis-mass-flow-meter.html is the official website of the company and industries can search for the products in one place to save more time. The company provides different types of Coriolis flow meters for industries at estimated budgets by fulfilling their expectations. It is a wise one to read the terms and conditions of the company while ordering meter products.