A lot of people don't understand information security completely. If your friend is an ethical hacking expert, then you probably think that he goes around breaking into organizations, pressing keys on his computer at the speed of light. If your friend is a network defender, then you probably have the impression that she deals with thousands of wires every day. This article is aimed at lifting the veil from cybersecurity as a career and giving you a peek into the world of cybersecurity education guiding you on how to build a career from it. Below are covered a few aspects of this career, i.e. courses that are available in this field, monetary benefits of this field, job security and the scope of work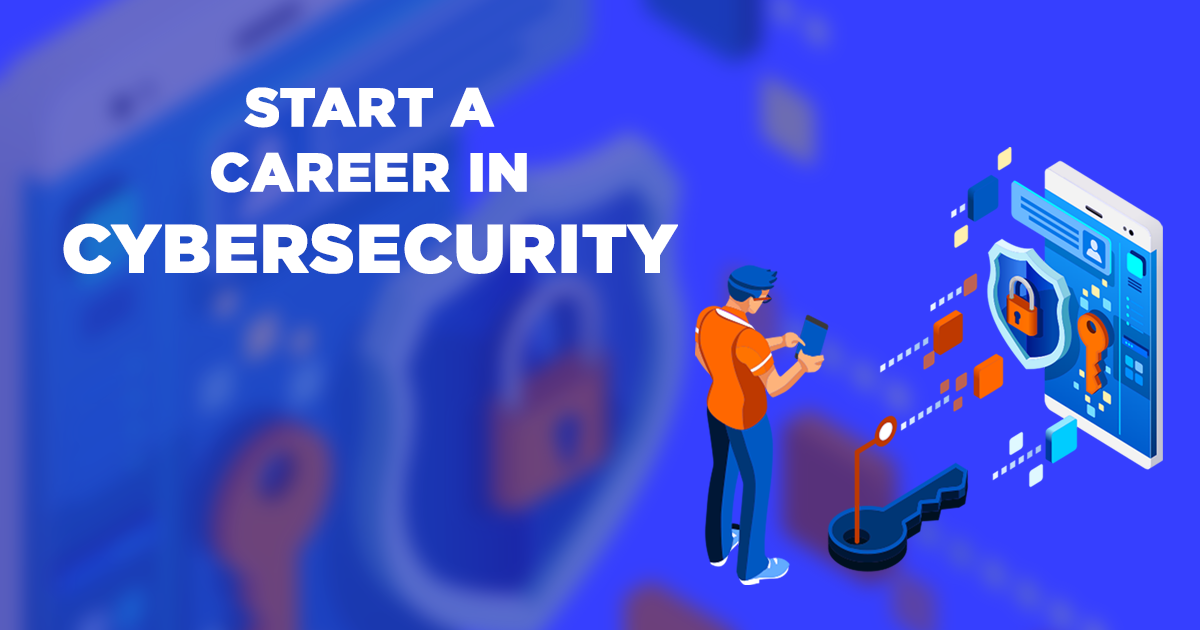 1. Courses
The courses offered in cybersecurity are quite varied in every aspect. Whether it is the eligibility criteria or the passing criteria, everything can be summed up in one sentence: Anyone can learn cybersecurity. To give you a gist of the educational requirements, the courses are divided into three tracks: Foundation, Vulnerability Assessment and Penetration Testing, and Forensics. The foundation courses are for those who are new to this field or are simply interested in basic cybersecurity. The VAPT track is for those who want to take ethical hacking training and become an established penetration tester in the industry. Apart from that, network defense is also one of the main courses offered here. The last track is cyber forensics where students learn how to handle and respond to a cyber attack and how to catch the criminal or recover lost data after a cyber incident.
2. Pay Scale
The pay scale of a cyber security professional is quite decent. In fact, when compared with most other IT jobs, the salary of cyber security professionals is considered to be growing at an amazing annual rate. Job portals like LinkedIn have listed cybersecurity as one of the highest emerging jobs of 2020. The average salary of a CEH professional goes up to $132,000 in the United States and up to INR 15,00,000 and more in India. Not just that, the average salary of a CHFI (Computer Hacking Forensic Investigator) professional is ₹21.4 lakhs in India.
3. Job Stability
Whether or not your job will be relevant in the coming future is a common concern. Luckily, cyber security professionals do not have to worry about this. With the advent of artificial intelligence and machine learning and other digital technology advancements, these professionals can remain fully assured that their jobs will never be completely taken over by machines because anything that is digital has some loopholes in it that need to be fixed. Defending our digital technology requires capable cyber security professionals who can defeat malicious hackers and make the world a safer place. Moreover, privacy and safety have become a top priority in today's world and that's what makes the job stability and job security in this profession commendable.
4. Recruiting Industries
Every industry today that depends on the Internet to conduct its operations requires cyber security professionals. From transportation and telecommunication to media, technology and administration, from healthcare and finance to trade and energy, cyber security professionals can easily find a job anywhere in the world. For those who want to explore a new industry, cyber security is a great profession. Apart from that, you can also start your own firm or become a bug bounty hunter or join a cybersecurity consultancy.
All in all, cyber security is a career that has overall benefits and is an all rounder in every aspect. Whether you're a student or a professional who wants to switch their career, cyber security could be your cup of tea.