Is the maximization of your digital asset management system proving a bit difficult? Worry no more. Digital asset management systems, like any other software, require a few tricks and hacks to get the most out of it.
In this post, we take a look at how you can select a DAM system, make it work, and transform it into a formidable force. Let's dig in.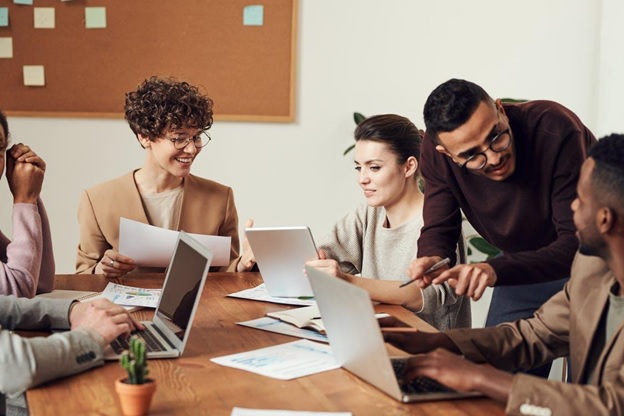 Review your DAM system
For you to determine if a prospective system is going to work for your business, first you need to review its features. Companies that usually ignore this vital step often end up purchasing incompatible DAM solutions for their needs.
You need to confirm that the DAM system you have identified has all the required features before you proceed with the purchase. Such include the inclusion of collaborative tools, cloud integration capabilities, and metadata plan, among others.
A metadata plan, for instance, would enable robust search capabilities. On the other hand, a lack of it would frustrate your search and retrieval processes as they would consume a lot of time and resources.
Plan- any significant change needs a strategy
Having an excellent strategy in place, psychologically prepares your team for the adoption of a new DAM system.
Find out how your team currently works with digital assets and what they are struggling with regarding the current digital assets management process. This knowledge will provide you with insight on what the new system should look like to address the existing gaps.
Moreover, involving your staff in decision making brings about cohesion and teamwork. In particular, it transforms the attitude at your workplace from an "I" culture to a "we" culture.  This enables your team to buy into the idea of bringing in a new system rather than rejecting it.
Set clear guidelines for product use
Instructions on how to use both the existent and incoming DMA system is crucial for your team. As they spell out the necessary steps that should be followed while using the system. Also, provide insight on how to troubleshoot the system.
This simplifies things at your organization. Users can quickly diagnose system issues on their own rather than requiring assistance. As a result, productivity in your business increases.
Do not forget to train your users on how to use the platform. Doing so equips your employees with the necessary skills required to handle both the current and the new DAM system.
Work where the users work
To acquire proper management of your digital assets you need to scout for a new system that easily integrates with the existing one is ideal. You want a system that compliments the current processes, instead of complicating issues.
To achieve such fete, ensure that your new system is compatible with the existing one to enable a perfect co-existence. An arrangement like this would encourage your users to adopt the incoming system and perceive it as something valuable rather than a liability.
Simply put, your employees would be happy to adopt a system that solves their problems.
Consider scalability
Having a system that grows with your organization is essential. Therefore, select one that supports scalability to allow you to choose a plan depending on your business needs.
Good practice involves subscribing to a low-end package when starting your business venture, then gradually scale upwards as you continue to grow. This ensures minimum expenditure and at the same appropriate utilization of service.
Consider customization and cataloging capabilities
Every business or organization has its own specific needs or requirements.  Thus, an ideal DAM system allows customization to meet the needs of a specific enterprise.
Cataloging capabilities on the other hand, play a pivotal role in ensuring that the system differentiates all its entities. Groups them according to their types, and then stores them in the form of catalogs.
This prevents the inter-mixing of digital assets that can bring about confusion and loss of productivity. Therefore, it is important to consider a system that incorporates the use of catalogs.
Measure (and learn from) the outcomes
 A sure way of determining if a system is working is to monitor its engagement; for instance, checking the number of logins and time spent on the platform.
You can do this experiment on a weekly basis to get an idea about the system's usability. From such data, you can identify probable trouble areas and address them. You can also create a questionnaire from the experiment to provide further insight on what to add or subtract from the system.
By the use of reports and analytics, you can keep abreast on the happenings around your adopted platform. Information concerning what is being used, and at which time and location, can help you make important decisions as well as optimize your system.
Promote the system and remind users why it's great
Reminding your users about the advantages of using a new system can help retain them on the platform.
You can do this by conducting regular training and talks regarding the system. This enables your team to learn new aspects concerning the platform and also iron out any problems they might be experiencing with the system.
Take a look at the hosting plans
As a prerequisite, be sure to look at your potential service provider's hosting plan before taking that plunge.
Such a move opens your eyes to future financial implications, and the type of services to expect, among other things, regarding a particular hosting plan.
 This prepares you for the future, which directly affects the survival of your business.
Assess Customer Support
Scout for a reputable vendor or provider who will ensure that your system works without any hitches by providing the necessary support. Remember DAM is an ongoing program, so true customer care and dedicated support staff is indispensable.
Final thought
Successful implementation of a digital asset management system requires concerted efforts from the start to the end. You need to create an effective plan, set clear guidelines for product use, work where users work, measure and learn the outcomes, as well as promote the system and remind users why it's great.