Availing a bike loan today is no doubt simpler and more convenient to avail than say a decade back. In fact, earlier when availing bike finance, many individuals had to depend on personal advances. However, with the increasing popularity of bike loans, it is easier than ever today to find a lender that extends two wheeler loans at favourable terms and conditions.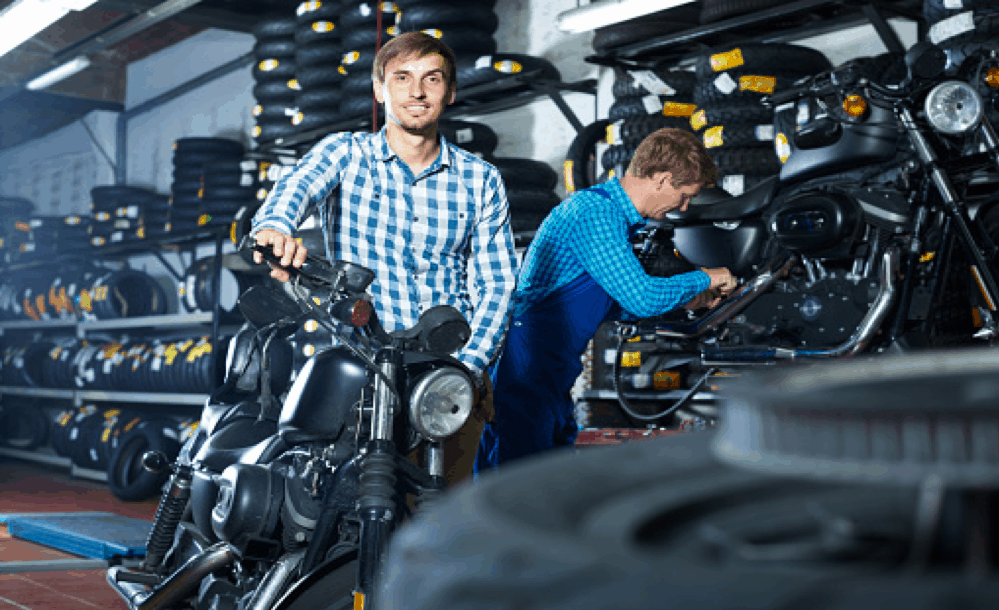 To top it all, these loans also come at competitive rates, making it affordable for individuals across the economic strata to purchase a two wheeler with a bike loan. You would further need to fulfil only a handful of eligibility criteria to avail a two wheeler loan and provide necessary documents for hassle-free access to the advance. When planning to avail the advance, there are, however, a few dos and don'ts, taking care of which shall help avail and manage the advance conveniently. Here's a look at them one by one.
Dos to Follow When Availing a Two Wheeler Loan
You can take care to do the following things when seeking bike finance for two wheeler purchase.
#1 Research well
Before finalising on the lending institution to apply with for a bike loan, it is essential that you go for a thorough market research on the available lenders and loan offers. Doing so shall make you aware on the terms of loan offered by different lenders on various loan offers, allowing you to settle for the most feasible loan option with respect to affordability as well as easy management.
#2 Check loan eligibility
You must also make sure to check whether your personal and financial profile match with the eligibility criteria laid down by a selected lender. You eligibility must match the minimum requirements for hassle-free processing of bike finance. Some standard requirements you would need to fulfil concern your age, occupation, income and residential status as well as stability.
#3 Make interest rate and charges comparison
The interest rate and charges laid down by the lender majorly define your loan affordability. It is thus essential to find a lender who keeps the rate of interest at the lowest. Also, other applicable charges must be nominal too to ensure that the total repayment liability is not overburdened.
If you fulfil the eligibility parameters sufficiently or exceed them, you also stand a chance to negotiate with your selected lender regarding the rates levied and other favourable terms. To do so, you can provide all income documents and improve your repayment capacity, apply with a co-signor, opt for a lower amount than your eligibility, and the likes.
#4 Go for credit score evaluation
Having decided on the loan option but before applying, you can also go for credit score evaluation, which should give you an idea regarding the creditworthiness you carry. Ideally, a score of 750 is sought by lenders for easy loan approval. You can plan ahead for score improvement and keep your credit habits in check along with ensuring zero delay or defaults in any credit repayment.
#5 Arrange necessary documents
Keeping all the necessary documents handy before applying for bike finance allows you to go through your loan application processing with low to no hassle. Also, it helps fast-track the loan processing, improving your chances of quick approval.
#6 Go through the loan fine print
Although this is a step after loan application and approval, it is a necessary aspect to keep in mind before you finalise your loan agreement. Once approved and sanctioned, make sure to go through the fine print of your loan agreement to ensure you know all the terms and conditions led down by your lender. It should help keep borrowing transparent for you.
Don'ts to Follow Before Your Bike Finance Application
You must also keep yourself from doing the following things when applying for a two wheeler loan to avoid adverse impact on your creditworthiness and improve chances of loan approval.
#1 Multiple loan applications at a time
Going for multiple bike loan applications in the hope of getting any one of them approved is a strict no-no from the perspective of applicant creditworthiness. Doing so depicts you as a credit-hungry borrower, thus reducing your chances of financing in the future. It also leads to hard enquiries that pull down your credit score.
#2 Mistakes in application form fill-up
Make sure that you fill up the application form correctly and eliminate any mistakes to ensure hastened loan processing.
#3 Selection of unaffordable EMIs
You must also make sure not to go for EMIs that are higher than your loan affordability, Doing so reduces your chances of loan approval and also carries the potential of leaving you in a financial fix.
When selecting the option for bike finance, it is ideal to go for a thorough consideration of the features and benefits instead of finalising the first offer available. Doing so shall help secure the most suitable loan option with favourable features that should help manage your repayments conveniently.