Pan Card is an identity for the Income Tax Department in India and is a necessary for all of the citizens and NPRI's to carry if they are doing some sort of profession or business in India.
The document helps a citizen with verifications for financial transactions, be it for salary purposes, purchase of goods exceeding a certain amount or just to deposit/withdraw money, and much more.
Pan card was said to be one of the most important document for an Indian citizen until government made a rule of linking Aadhar card with bank account and everything else.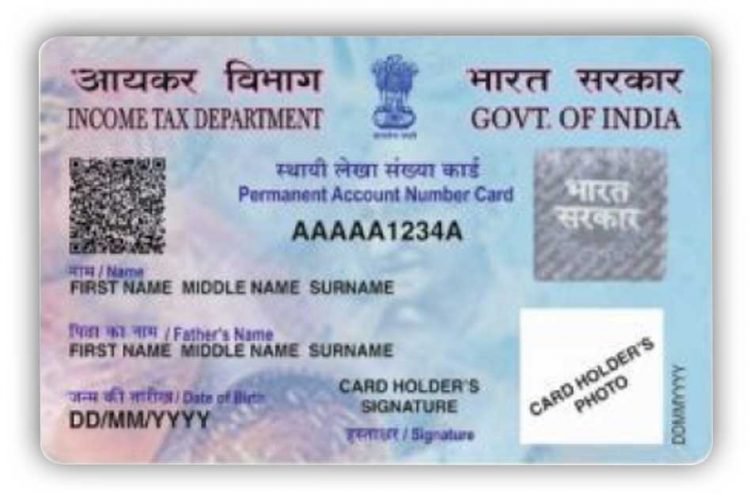 It still remains an important document as one cannot get an aadhar card without getting their own Pan Card.
Thus, we can say that it is still a vital document of our day to day life.
Recently, NSDL and UTIITSL launched a new service where a user who applied for Pan Card online can also download the pan card online. One can not only download but also apply for the pan card through the official website of NSDL.
In this article, we will list out the process of Pan Card download online :
Generally, Pan Card can be categorized into two types –
One is for Individuals who own a small enterprise or do job/some other profession.
Another one is for Corporate and buearacrats.
A user needs to long on to onlineservices.nsdl.com and download the form by clicking on the attachment given in the website.
Moving ahead, one would need to fill in details such as name, phone number, and email ID on form that is downloaded.
And once you have filled the form, the applicant submits the form, the e-PAN card will be sent to them visa email in PDF format.
Now, you can download the Pan card via email attachment sent through the website. You can print and use if for other official purposes.
Conclusion –
The article was on the importance of Pan Card and how to download it online. As of now, only new applicants/ users can avail the facility of applying for a PAN Card online and also downloading their copy of the certificate to the email address provided by them during the process of registration. If you don't have pan card yet then visite iFinanceBox and read the article 'How to Apply/Register, Check Pan Card Status Online in India'.
The applicants will receive an email containing the pdf version of their PAN soft copy with photo and digital signature.
If you have forgotten your email id, you can download your copy of PAN Card once it has been issued by the department but in this case it will not include the individual's photo and digital signature. To fetch the original pdf document, one can apply to get a duplicate copy of their card using the same details in form 49A.
If you guys know or want to list other importance of Pan Card, please let us know through comments.