Acai berries come from the Amazon region of South and Central America. They are mainly harvested from acai palm trees. These berries have a yellow flesh inside covered with dark purple skin, and 80% of the fruit has a layering over a large seed. After having conducted thorough research, these berries got famous as a super fruit in the commercial market. Acai berry is also available in the market in the form of acai berry powder.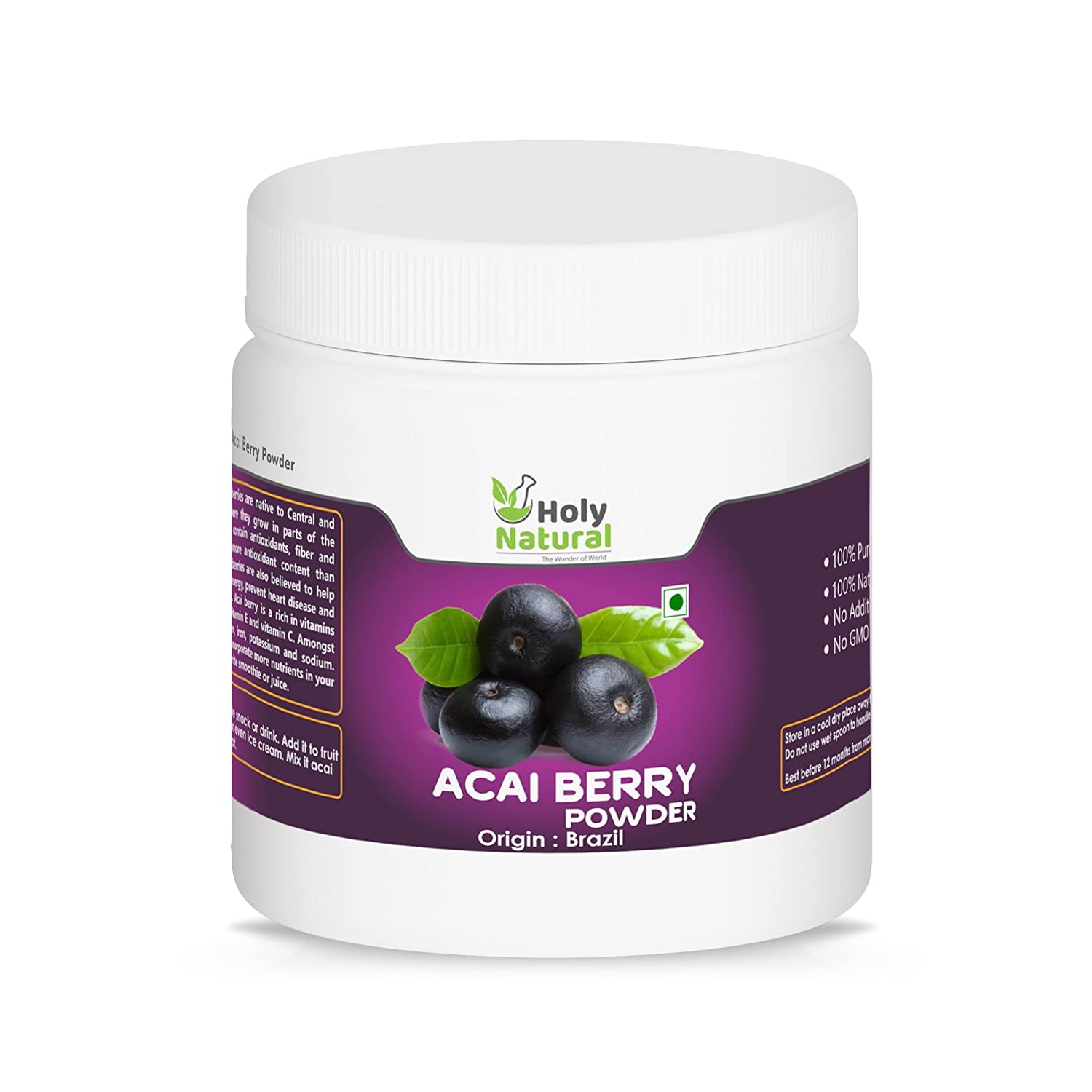 According to a report by Clinical Nutrition, acai berries have higher levels of antioxidant bodies that help in regularising the metabolism and reducing the cholesterol levels. It promotes the HDL flow (good cholesterol) and aids weight loss in humans. These berries are also rich in electrolytes and minerals like zinc, iron, magnesium, copper, potassium, manganese, and phosphorus.
Various research programs have studied the nutrient value of Acai berries. Here are some facts.
Anti-cancerous Agents
According to some Venezuelan studies, acai berries may have anti-cancerous properties that aid in preventing the development of cancerous cells. The studies conducted on mice in test-tubes determined how potent these berries are in stopping the spread of malicious cells.
Multiple types of research have shown acai berries can be a part of medicinal treatment if more pieces of evidence were produced. Though there is little progress in these terms, scientists and researchers are conducting tests to assess the properties in acai berries in depth.
Packed with Nutrients
The deep dark purple colour of these acai berries come from a separate component called Anthocyanin. This component has rich nutrient value and acts as an antioxidant agent when consumed. Most of the dark-coloured fruits like raspberries, red cabbage, black plums, black currants, etc. also have Anthocyanin.
The fruit, when consumed in pulp form, has low sugars and some fat content. Hence, it is best to consume in powdered form. Acai berry powder is widely sold in Australia and other US markets. The powdered form has calcium, chromium, and phosphorus in a large amount that helps build the core of your body.
Improves Cerebral Function
Aging causes the neuro-system to work at a slow rate. This also causes hindrance in the nutrient absorption leading to change in the diet plans. Researchers say acai berries can improve the brain functioning and streamline the bodily movements. The neurological system also gets a boost with the consumption of acai berries.
These small berries are packed with anti-inflammatory agents that help stabilise the nerves and improve blood circulation. Once the oxygen flow towards the brain grows, the smooth psychological functioning is also restored.
Soothes Gastrointestinal Tract
Your digestive system works endlessly to keep the nutrients flowing into your bodies. The mechanical process of breaking down food particles takes place in the mouth. And the chemical process takes place in the digestive tract.
If you suffer from indigestion, you should consume acai berry powder, as it soothes the digestion process and improves the chemical breakdown of food. Acai berries are rich in polyphenols that aid in digestion and act as a prebiotic in the gut.