Many Mac owners use various search engines to browse the internet. Finding information can be a hassle if you're looking across multiple engines, though, and the makers of Search Pulse have taken advantage of this. While Search Pulse claims to allow you to search across multiple engines on the same page, it also can inject an unwanted program into your MacBook or desktop. No matter which web browser you use, be it Safari or Google Chrome, the Search Pulse virus can have some serious consequences.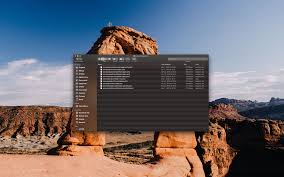 How does Search Pulse work?
Search Pulse has also been called the Search Pulse browser hijacker or the Search Pulse virus. When you install it, it claims to offer search results from a legitimate search engine. And for a time, the searches you do are valid. But in the background, the Search Pulse browser hijacker forcibly changes administrator setting and can collect IP addresses without your consent. It's a form of malware that will alter your homepage, be it on Google Chrome or Safari. Since this browser hijacker doesn't ask for user permissions before it alters your computer or home page settings, it's classified as malware or a virus.
While a browser hijacker might not seem like a serious issue, the fact that Search Pulse uses backdoor access to acquire information and alter settings is disconcerting for many users. It's also viewed as a scam since it drives traffic to the browser hijacker's homepage. With the added traffic, they are able to make more advertising revenue. Not only is it a clear betrayal of user trust but it has an ulterior motive as well.
Handling Search Pulse
While it may seem like a good idea to make online searches easier, this browser hijacker shouldn't stay on your computer for too long, especially if you don't want to it mess with your settings. You have a few options for dealing with it and avoiding giving them any added SEO or PPC revenue. The first option is to do a custom installation of the program if you really need to access all the major search engines on the same results page. To do this, you'll use the custom drop-down menu during the installation. The drop-down menu will lead you to a variety of customization options that will let you pick and choose which features of Search Pulse you authorize. Many users accept the default installation method, which is where things get a bit dicey. Removing this program can be a bit difficult, much like any malware program.
Regardless of your browser, Safari, Chrome, and Firefox will keep redirecting traffic to the rogue homepage. This is because the browser hijacker creates an entirely new profile separate from your administrative profile. This allows it to create its own set of system parameters, which then makes it complicated to remove those parameters. All the while, this application is able to collect personal information that you may not want to be sold to third-party vendors. This includes IP addresses, site visits, and search data. They are then able to pawn that information off to unscrupulous companies. Luckily, one of the easiest ways to remove Search Pulse is through Combo Cleaner. Combo Cleaner is a virus removal tool that makes it so you don't have to follow the complicated steps of manual removal or removal via your web browser. Though browser removal through Safari is straightforward enough, it gets a bit more technical and complicated with other web browsers.
If you're dealing with issues caused by the Search Pulse malware application, it's important that you don't leave it on your computer for too long. It can harvest sensitive information and send unwanted traffic from your computer.