Dressing up your infant, toddler, or child offers a lot of fun and excitement. Whether they are wearing a teapot costume, a chic new dress, or a suede suit, it never fails to warm your heart and make you go "aww." Little boys and girls clothes come under the ever-dynamic fashion industry. The world has witnessed beautiful designs in children's wear since as early as the 1950s.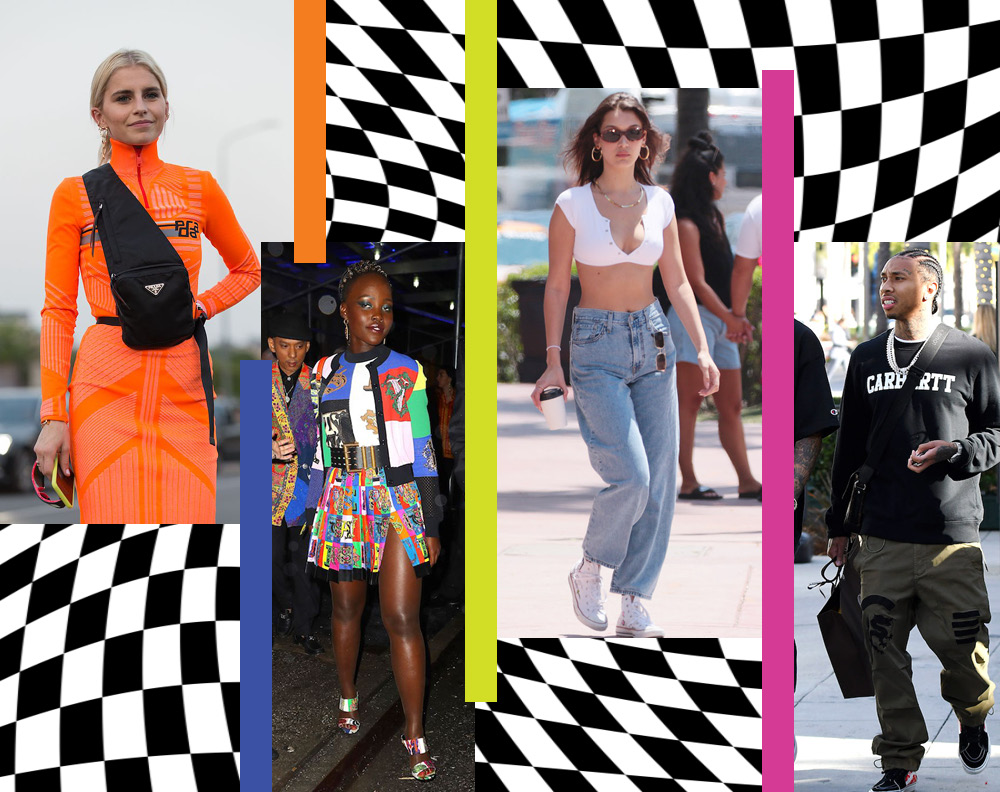 Trends in children's fashion and clothing exhibited constant changes and updates through time. Presently, a new collection of designs is lined up to set the world of style in kid's wear back to motion.
Introducing your child to the colourful world of dressing up is an effective way of teaching them self-confidence and self-expression.
One thing that moms and dads can expect from the latest kids' fashion trends is the use of more vibrant colours and bold patterns. Bright hues and eye-catching prints suit the playful nature of children, after all.
 Happy and Experimental Hues
Trendy colours, such as muffled metallic and soft, ice cream, and pastel shades in peach, lemon, and olive, will be more apparent in most children's wear. The said shades perfectly capture the sunny and refreshing vibe of summer. There is also a generous mix of kids' tracksuits and attires in black shades, along with shirts, pants, and dresses in autumn hues like tawny, green, and brown. Darker tones in kids' clothing may not be ideal, but with the right design, it becomes effective in breaking down children's wear stereotypes.
 Adventurous and unrestrained prints
Checkered patterns, stripes, and military-print clothes are among the styles lined up for boy's clothes. For little girls' outfits, there will be more feminine patterns, including florals, plaid, and soft geometrics. Tie-dyes are also making a comeback for unisex clothing. Additionally, cartoon prints and statement tees are expected to hit the shelves for kids who belong in the older age group.
 Sophisticated construction and combination of fabrics
From puffy sleeves and pleats to patched designs and pairing fabrics with contrasting textures, the sky is truly the limit for children's wear this 2020. Big sleeves on girls' blouses add a refined blend to your little one's outfit. Pleating on dresses creates an intricate appearance while mixing and matching fabrics in shirts and pants make an outfit that's intriguing enough to let your child steal the spotlight.
Vintage gets a modern twist
The appeal of vintage-style clothes remains a crowd favourite, even in kids' attire. As such, expect ruffled blouses and sleeves, traces of gold lining on lace fabric, suede coats, and pants. Likewise, Boho-themed shirts and tops made its way back to the clothing racks of most present-day designers.
 Jumpsuits, trousers, and structured coats
While the majority of new clothing trends for children maintain that signature playful vibe, that does not mean adult-like clothing pieces cannot be used in kids. Structured coats effectively put together any dress or outfit for little girls and boys. Jumpsuits and trousers, on the other hand, can be mixed and matched with casual outfits for both boys and girls.
Fashion is not just about putting on clothes. It can also serve as a reflection of your thoughts and feelings. Trends for girls clothes and boys outfits helped make people realise that dressing up and looking good knows no age limit.