The holiday season is just around the corner and there is an atmosphere of excitement in the air. For most people, this means Christmas lights, presents, and time with their families. But for gamers, this excitement means something completely different.
For gamers, the holiday season is the perfect time to shut the world away and get non-stop gaming action. Without any distractions, we can play our favorite games for hours and hours. There's nothing to stop us at this time of year. Therefore, it is a good idea to get ready for this by getting a good setup of gaming equipment. And no set-up is complete without a good gaming mouse.
A lot of people ask, "Is buying a gaming mouse worth it?" And my answer is always yes. Gaming mice are well worth the extra dollars you pay for them. In this article, we will explain why so.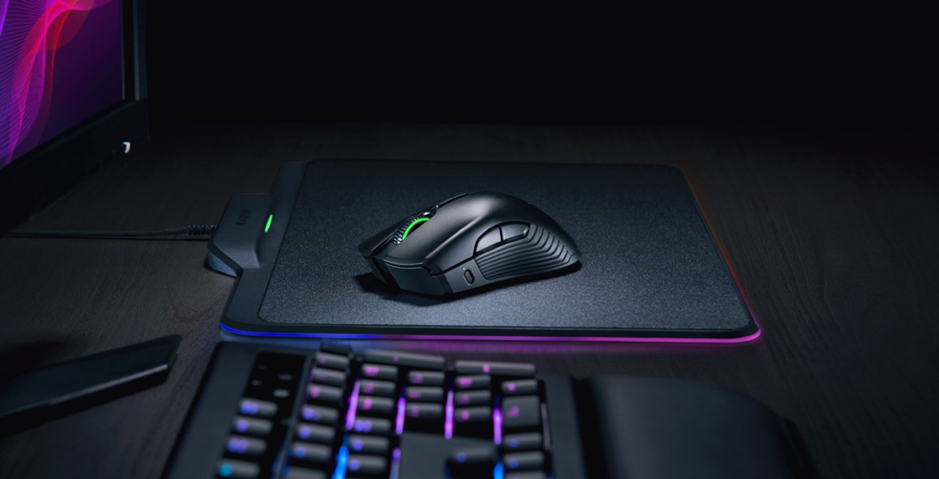 A Razer Mamba Hyperflux gaming mouse
#1 Hardware
With a glance, you will instantly notice that these aren't your ordinary mice. Their design is made specifically for gaming action. This means that there are a lot of special features on the mouse itself.
#2 Extra Keys
You can use your ordinary mouse to play without any problems. But if you're looking for a better and faster gaming experience, you'll need more than two buttons and a wheel.
To perform at the highest level of gameplay, all your fingers need to be busy. Optimally, each finger should be assigned to only one key. With an ordinary mouse, this just isn't possible. Of the five fingers on your right hand, only two will be working. And your left hand will be very busy. It'll have to move up and down, and side to side on the keyboard for you to play.
But with a gaming mouse, every finger can stay right where it needs to be. This is because these mice have extra keys on the sides. Your thumb can get in on the action, as can your ring finger. This will make your gaming performance so much better.
#3 Comfort and Durability
Mice are shaped in a way to fit into your hand. But if you use an office mouse for a long time, you'll get tired soon. They weren't made for prolonged use. The same can't be said about gaming mice.
The reason why gaming mice are somewhat odd-shaped is to provide extra comfort. You can move this mouse for hours and hours without feeling any tiredness on your hands.
What's more, these mice are also very durable. There's nothing worse than playing a game with a damaged mouse. Office mice were not made for the rough use of gamers. That's why after a few games, you'll find your buttons mushy and slow.
This will never happen to a gaming mouse. No matter what you throw at it, it is going to be strong and sharp. One example of such a mouse is the Razer gaming mouse.
#4 Software
The benefits of a gaming mouse go beyond what meets the eye. Not only are the looks and hardware a lot better, but you'll also notice improvements in the software as well.
#5 DPI
When gaming, you'll want to have a mouse that is very sensitive to movement. This allows you to get around your game a lot faster. The sensitivity of mice is measured in DPI, or dots per inch.
Office mice have around 1000 DPI, while some gaming mice have more than 3200. That extra sensitivity will go a long way in your gameplay.
#6 Polling Rate
But what good is a sensitive mouse if your cursor is slow to respond? Gaming mice don't only have high DPI, but they also have a high polling rate. This means that they are highly responsive.
The difference in response time between gaming and office mice is only milliseconds. But when it comes to high-level gameplay, this is something you will feel.
Conclusion
So, if you are yet to have your own gaming mouse, you should go and get one right away. This will take your gaming experience to a whole new level. And your holidays will be so much more enjoyable.