The lending industry has registered a continuous change over the last decade. Whether speaking of personal or business loans, more lenders use online tools to reach borrowers. The financial crisis has shaped the current lending industry because while banks are subjected to tough regulations, online lenders can determine their own conditions for establishing a credit score. Because technology has been booming lately, it also influenced the way people get a loan.
The crazy thing is that we expect further advance in the industry because technology is going to evolve even further in the next years. Online lenders take advantage of technology to innovate their services. The first problem tech solved is that nowadays the burrower no longer has to visit a bank to get a loan, they can do it over phone or online. The traditional process requires people to be physically in the bank and visit the site more than once just to get the application started. Now they can use an app, they install on their phone to apply for a loan.
People are extremely busy nowadays and technology allows them to save time. The average modern customer prefers to avoid the bank and opts for online transactions.
Technology also revolutionised the speed of the application because people want to find out fast if the lender approves the loan and how much they get. Nowadays people make decisions in nanoseconds, so loan providers need to do the same. One of the greatest innovations was that people get approval in 24 hours and cash in their account in 2 or 3 working days.
Let's explore in-depth how technology changed the lending industry.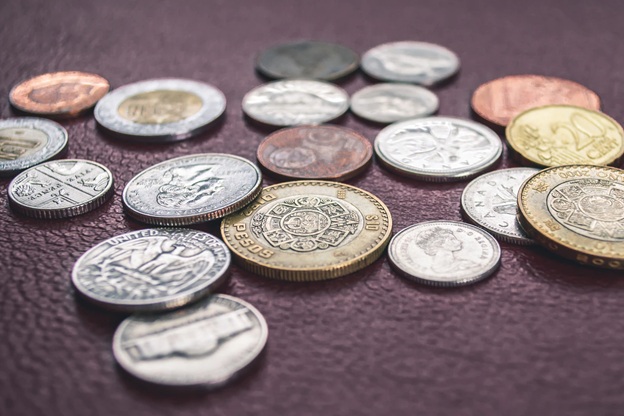 It influenced how lenders determine people's creditworthiness
Credit scores in Canada (for example) range from 300 to 900, but the average borrower has around 650 points. Any score below this value makes difficult for people to qualify for a loan or if they get one, they need to pay high interest rates. A good credit score is one above 700, but it highly depends on the region where the individual applies.
Equifax Canada states that people 18-25 years old have a credit score of around 690 while older people 65+ have a score over 700. Data shows that as people get older their credit score increases. Why? Because it takes time to build it, and as people grow older, they can build their profile relying on the financial products they acquire and the length of the credit history.
Lenders usually rely on certain metrics to determine creditworthiness. But now, they can use technologies to check data points like the public record, flow analysis, transactional data and other aspects that highlight the individual's financial health.
Lenders relying on a technology-driven model to evaluate and establish their clients' creditworthiness allow young individuals or small business become good borrowers.
The loan application process is simpler
Technology encourages lenders to get rid of paper documents and rely on digital data to ease the application process. At present, all lenders use an online application system that makes it easy for users to provide information when they need a loan.
Technology and automation save time and lenders no longer decide based on paperwork. Online data makes easier for lenders to process information and to make decisions. When an individual needs a personal loan to catch up with an emergency expense they can consult an online directory that lists and reviews personal loans Canada providers to identify the ones that provide quick money.
They can check the same resource to find out if they qualify to obtain a loan. Technology makes the application process easier both for the client and the lender.
Lenders approve loans faster
Thanks to innovative technology, individuals and companies can now apply and get a loan within days or even hours. The benefit also applies to lenders because they can check the trends to identify the applicants they should refuse. A quick process benefits both of them because now lenders can spend more time building a relationship with their clients and boost the likelihood to offer a loan. A straightforward process helps companies earn customers and capture profits.
Technology also helps clients to scan for financing opportunities because if a lender denies their application because of their poor credit, they can find another organisation with different requirements that offers them financial support.
Both online and traditional lenders use electronic debiting to withdraw the set payments from their customers' bank accounts. It helps people stay updated with their loans and build a strong business credit because they no longer forget to pay their debt.
Technology allows both lenders and borrowers to track payments, to recognise challenger fast and seek for solutions.
It connects borrowers with lenders
Before technology revolutionised the lending industry, people had a single option to get funds, they needed to work with their local banks. Often the banks used newspapers, radio or TV ads to promote their services, and then waited for clients to visit their site to file a loan application. Local companies knew that they had greater chances to acquire a client who needs a loan if they have used their other financial services.
Some of these practices still work, but alongside these methods, nowadays lenders can also reach their clients using the Internet.
The Internet paired with the latest technology makes possible for people and businesses to secure a loan from a provider that is miles away. Businesses can access financial solutions created to match their specific needs. Most of the times, their local banks and lenders don't cater their services to meet specific business requirements.
The Internet also allows people to research options. They can check online directories, read reviews, access case studies and check the lender's website to find out if it provides the services they need. The information they find online helps them figure out if they should work with the lender or check for alternatives.
The conclusion: Technological advancements changed the financial landscape and helped the lending industry evolve, so now clients and providers can connect and establish reliable relationships.