Bloggers and writers should work hard to establish themselves in the market of content writing.
Most of the successful bloggers are getting a huge amount of organic traffic by writing unique content.
This is just because they have a lot of experience and know-how to grab the attention of the users.
On the other hand, beginners are seeking the most effective techniques for improving their writing skills.
One of the most effective techniques that bloggers use for writing is paraphrasing.
Paraphrasing is a technique that helps bloggers to express the meaning of something already published by using different words.
While rephrasing may seem challenging at first, bloggers can use different online paraphrasing tools to create unique content within seconds.
In this post, we are going to list some of the most recommended paraphrasing tools available on the internet.
But, before starting the list, we'll discuss that:
Why paraphrasing tools are the best options for writers?
Paraphrasing is the process of rephrasing someone else's work by replacing specific words and phrases with their best suitable synonyms.
However, bloggers assume paraphrasing is quite easier than writing an article from the scratch.
Therefore, first, they understand the context of the original content and then they represent the comprehensive reflection of the actual content by using paraphrasing.
Every blogger and writer always wants to generate unique and user-engaging content for the audience.
This requires a practice of content writing tactics, time, and writing process.
But, every blogger doesn't have the ability to write a large amount of unique content within a limited time.
Therefore, using free online paraphrasing tools is the best option for all unprofessional writers.
This will help them to create plagiarism-free and user-engaging content within a fraction of seconds.
To generate unlimited unique content within a limited time, bloggers can use different online paraphrasing tools.
These online tools can help you to avoid plagiarism by paraphrasing specific words and sentences without affecting the actual context of the content.
5 Best Free Online Paraphrasing Tools for Bloggers
The following websites are offering online rephrasing tools for free:
This platform is providing an incredible paraphrasing tool along with three different modes.
The AI-based tool allows users to paraphrase only 1000 at a single time. The best thing about this paraphrasing tool is that it is available in different languages.
Therefore, bloggers from countries like Germany, Russia, and Turkey can use this utility to rephrase content without any hurdle.
Once you entered the text in the tool, it analyzes the content and replaces specific words with their alternatives to make content unique.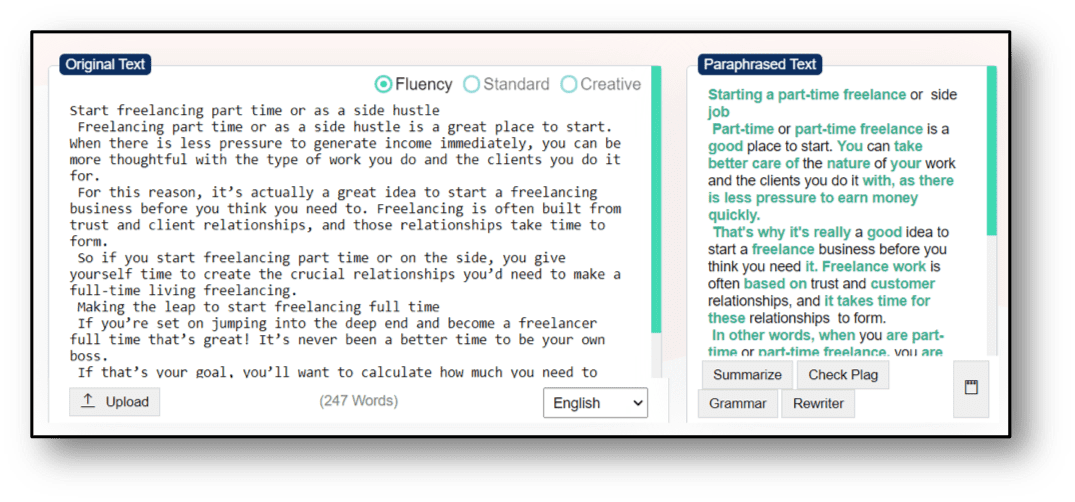 Key Features:
Provides an option to upload a file from the system
Removes duplicate content by rephrasing specific words and sentences
Highlights and bolds the paraphrased text in the new color
Available in the below modes:
Fluency
Standard
Creative
Available in multiple languages
This online tool allows bloggers and content writers to create unlimited paraphrased text.
It uses the latest sentence changer techniques to remove content duplication.
This utility allows users to rephrase up to 7000 characters within one click.
It doesn't highlight or bolds the rephrased text just like the above tool.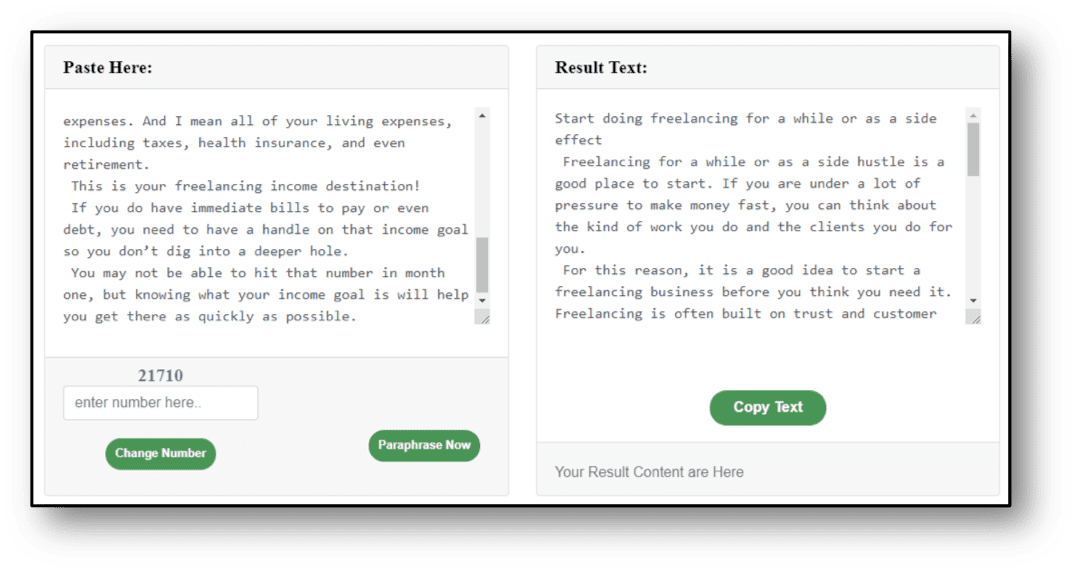 Important Features:
Makes content unique by paraphrasing the given content by using synonym changer techniques
Paraphrase content within a fraction of seconds
Provides an option to copy the result data in real-time
Display a captcha code to start the paraphrasing process
This online utility could be the perfect option for bloggers to create unique content for their blogs.
Just like Paraphraser.io, it gives an option to rephrase only 1000 words at once.
This free sentence rephraser analyzes the given content and rephrases sentences by replacing a few words with their synonyms.
It is also available in three different modes and highlights the paraphrased text in red color.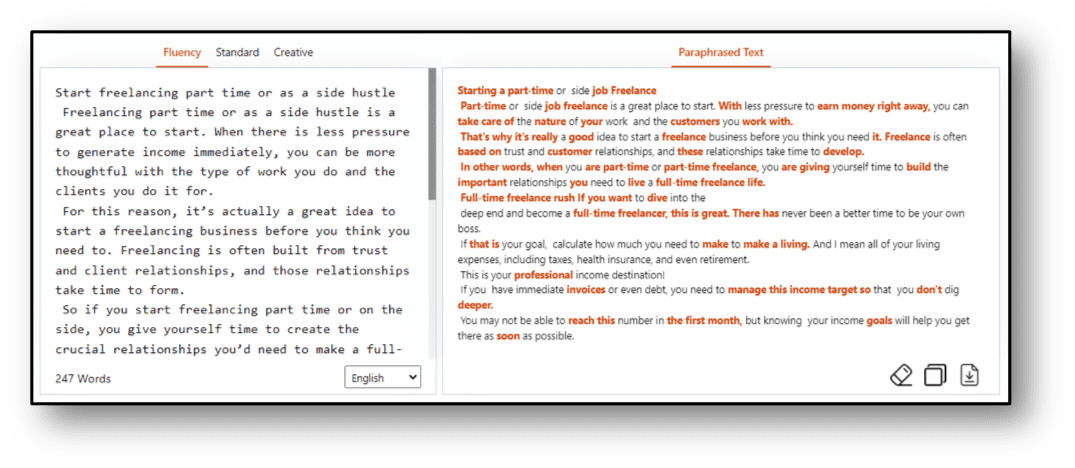 Key Features:
Available in more than one language
Gives an option to upload text files from the computer
Removes plagiarism by paraphrasing unlimited words
Allows users to copy the rephrased content in real-time
Provides an amazing feature to download the unique text file in .doc format
The free online rephrasing tool by this platform provides rephrases articles simply by changing the synonyms and sentence structure of the content.
Bloggers can also upload text files to make content 100% unique and user-engaging.
Once you entered the text into the tool, it generates a well-paraphrased article within a fraction of seconds.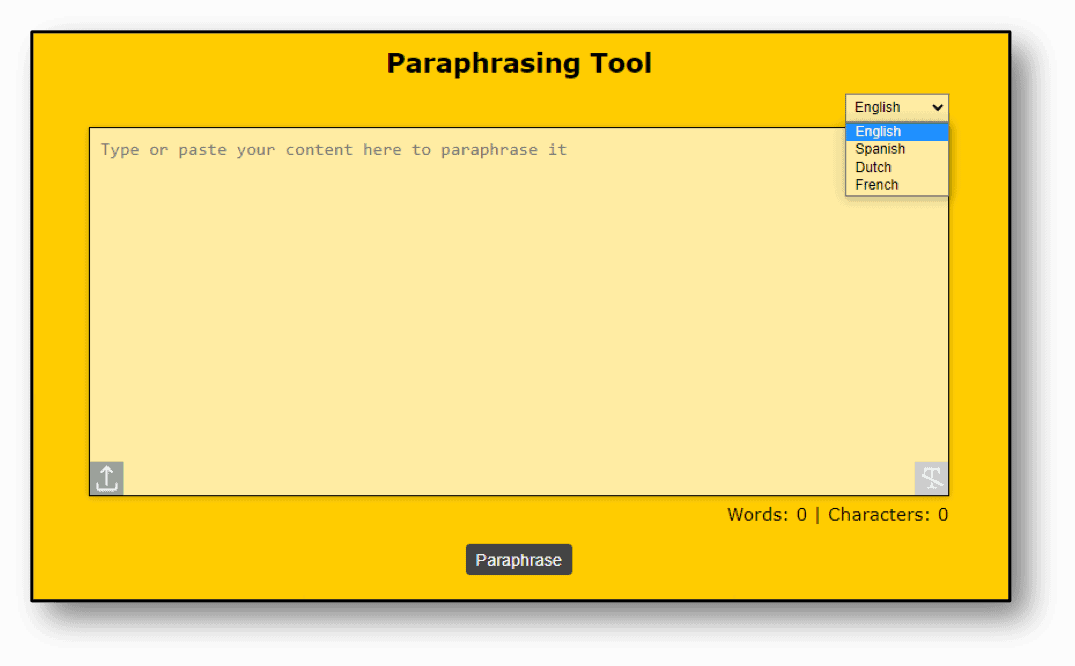 Key Features:
Supports four different languages including English, Spanish, Dutch, and French
Allows users to upload text documents from the computer
Makes content unique and plagiarism-free by changing the sentence structure
Provides an option to download the result text in .txt format
This platform is also among bloggers to create unique content by using the paraphrasing tool.
Just like the TextReverse, it also gives an option to paraphrase the content in different languages.
This online tool also uses the latest synonym changer techniques to rephrase given text within seconds.
It generates the paraphrased text output box and doesn't highlight the changed text.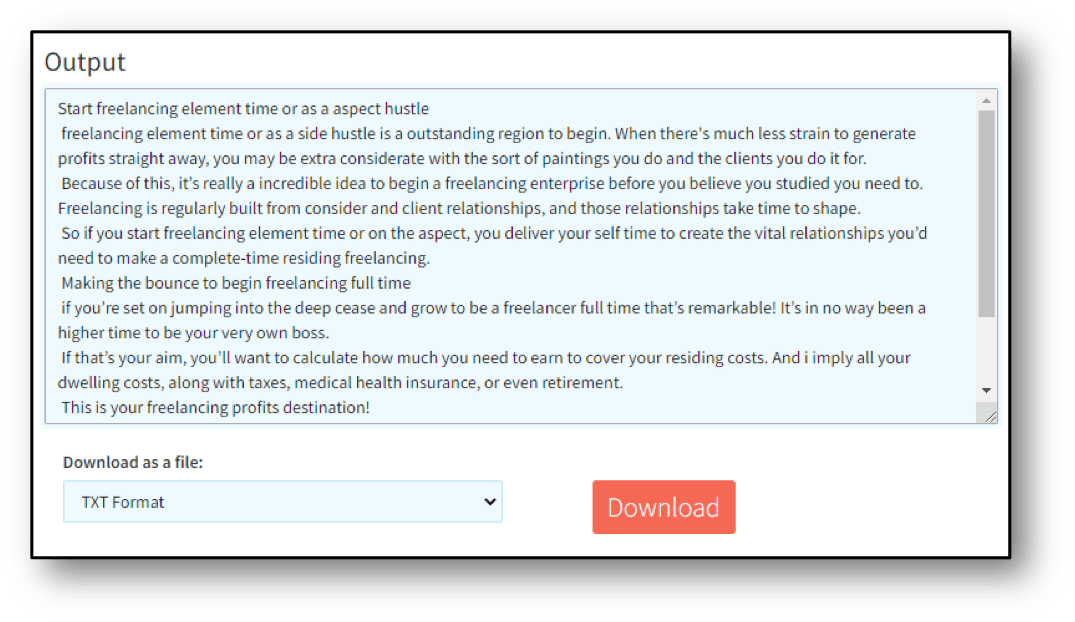 Key Features:
Bloggers can paraphrase the content in seven different languages
Allows writers to rephrase unlimited text in no time
Provides an easy to use interface
Given an option to download the result text in either TXT or HTML format
Final Thoughts
Whether you are a blogger or writer, it is your responsibility to create and publish unique content.
If you are a beginner and don't want to write an article from the scratch, use the effective technique of paraphrasing the content.
It helps you to paraphrase the previously published content without wasting any time.
Also, if you want to save both your time and energy, you can use any of the above paraphrasing tools.
These tools use advanced sentence and synonym changer techniques to paraphrase text within a fraction of seconds.
The interesting thing is that some of these tools help bloggers to paraphrase the content in more than one language.
All of the above tools are free of cost and focus on generating unlimited unique content within seconds.