The world is on its way to a 'technological' revolution. From Benz Patent-Motorwagen to driver-less cars, and from traditional music to electronic music, we have come a long way. In the entertainment industry, electro or electronic music is gaining a firm ground as new artists emerge from every corner of the world with unique and powerful creations. When it comes to combining music with technology, electro is definitely an outcome world enjoys today. Even though the concept first emerged in the early 1900s, we see a completely different side due to highly esteemed artists like Marshmello, Daft Punk, Deadmau5, and Skrillex.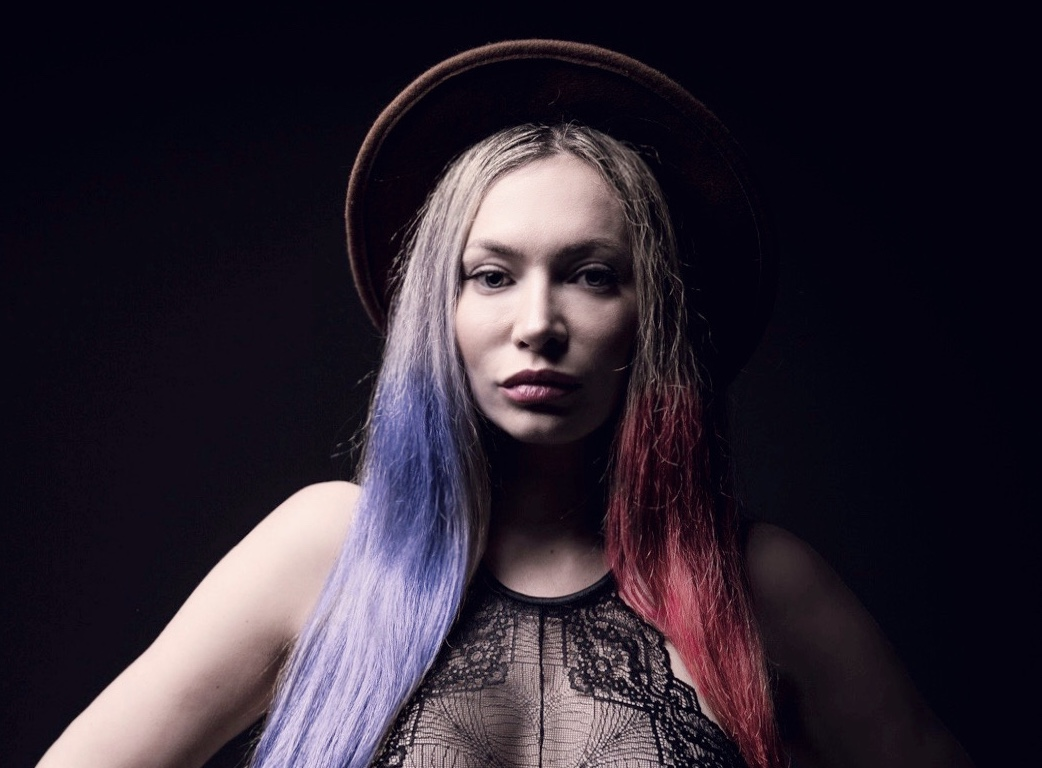 Electronic music is a genre that revolves mostly around discovering unusual yet pleasing new sounds, discovering the quality of non-musical sounds to give the audience an epic musical experience. South Korea, the Philippines, the Netherlands, and Sweden are the countries that are most famous for electronic music. However, Germany is also playing a huge role in developing underground electronic music.
Germany never gets the recognition it deserves when it comes to electronic music. It is a country that is the birthplace of some of the world's best electro artists. Monika Kruse, a techno trailblazer, ATB, one of the most influential house DJs in the world, Dixon, the most in-demand artist, are all from Germany. There is another artist that is taking the world of electronic music by a storm. With her elite skills in deep house, deep tech, and tech-house, Ruppert is stirring hype among the die-hard fans of electronic music.
RUPPERT – A POWERFUL DJ AND PRODUCER FROM GERMANY
Adriana Ruppert is one of the most popular German DJs and music producers. She had a passion for learning music from the early years of childhood. Her passion pushed her to learn to play the piano. While learning to play the piano, she developed an interest in composing music. After graduating as a music producer, she spent many hours in recording studios. Her desire to get deeper into music ignited when she came across the analogue and modular world. It was during this time; she ventured into the DJ career.
Ruppert has always felt a sense of connection with electronic music and instruments. In an interview, Ruppert stated, "I always liked that the sounds have been very sophisticated. The speed or BPM of the genre has caught my attention … it's strange, intense, and very marked sounds." Her unique sound mixes and elite skills are helping her gain worldwide recognition. She independently released "Just Dance" on 20th November 2017. It was after this release that her work received an overwhelmingly positive response from all across the world, including Spain, Turkey, Greece, and New York. The Latin audience from different parts of the world including Colombia, Chile, and Argentina. Her efforts led her to the path of success. She is a recipient of two awards; Galardon Mara International 2019 – Mejor Productora Musical, and Djane Mag Latin America – Dj Productora Revelación 2019.
She has a growing passion for South American and African sounds. In addition to this, Ruppert is also fond of the modular and analogue world of music. Touring across Europe and America, the German DJ is creating a sea of admirers and fans all across the two continents. Her tracks 'Adjust,' 'The Damn Thing 'and' Twisted Impulses' were ranked 2nd, 5th, and 9th on Beatport Top 10, respectively. Her
Original mix, 'Hmm,' earned the 19th rank in Beatport top 100. Moreover, the Jey Kurmis Remix of Ruppert's iFreak was ranked 7th in Beatport's Best New Hype Minimal/Deep Tech in October.
HATCHING CREATURES – CONNECTING MUNICH AND MIAMI WITH MUSIC
Adriana Ruppert, also known as Ruppert, is not just a powerful German DJ and a music producer but also co-founded Hatching Creatures with Julian Velez. Hatching Creatures is a record label that was established in Miami in partnership between Ruppert from Munich and Julian Velez from Miami. The company came into existence in 2016. The vision with which Ruppert, along with her partners laid the grounds of Hatching Creatures, was to become one of the world's most outstanding record labels. Julian and Ruppert were working to represent authentic Miami style in underground electronic music with their headquarters in the city. Soon, Ruppert realized that there is a need to connect the American underground electronic music with that of Europe. It was due to this reason Munich became the location of the company's second headquarters. Being from Germany herself, it was a huge step for her. The company is doing a phenomenal job of identifying true talent.
The company, founded by Ruppert, operates against the idea of ghost producers. As Ruppert is also a music producer, she knows how frustrating it is to see an artist grow while the efforts of a 'ghost producer' go unidentified. She wants to use the platform of Hatching Creatures to find not only talented electronic music artists but also give talented producers a chance to show their skills to the world. The message Ruppert wants to give out to the world is, "We appreciate real music producers who work hard and deliver genuine music!" Hatching Creatures also hosts a radio show "Hatching Creatures Radio Show." The show is all about introducing new artists and new tracks to the fans of underground electronic music.
Ruppert is playing a significant role in connecting the underground electronic music industries of Europe and America. With her growing passion for electronic music, expert skills in music production, and dedication to music, she is taking her to new peaks of success. She is one of the most reputed figures in the electronic music sector in Germany, who is slowly and gradually gaining an international identity.