As your kids grow up, you might feel more inclined towards increasing their vocabulary.
So, have you been looking online for ways through which you can increase your kid's vocabulary? We bet that games might come off as an unlikely choice for you.
But, can a game help in improving the English vocabulary for children? Our simple answer is yes. Granted that most of the games don't include extensive use of vocabulary, but their intuitive gameplay can also be of considerable help.
Let's talk with examples. Games such as the Civilization series push the kids to master their vocabulary related to historical events. Similarly, Legend of Zelda also requires reading and understanding skills to navigate through the game.
So, we hope that at this point, you are convinced to give games a chance at improving the vocabulary of your children!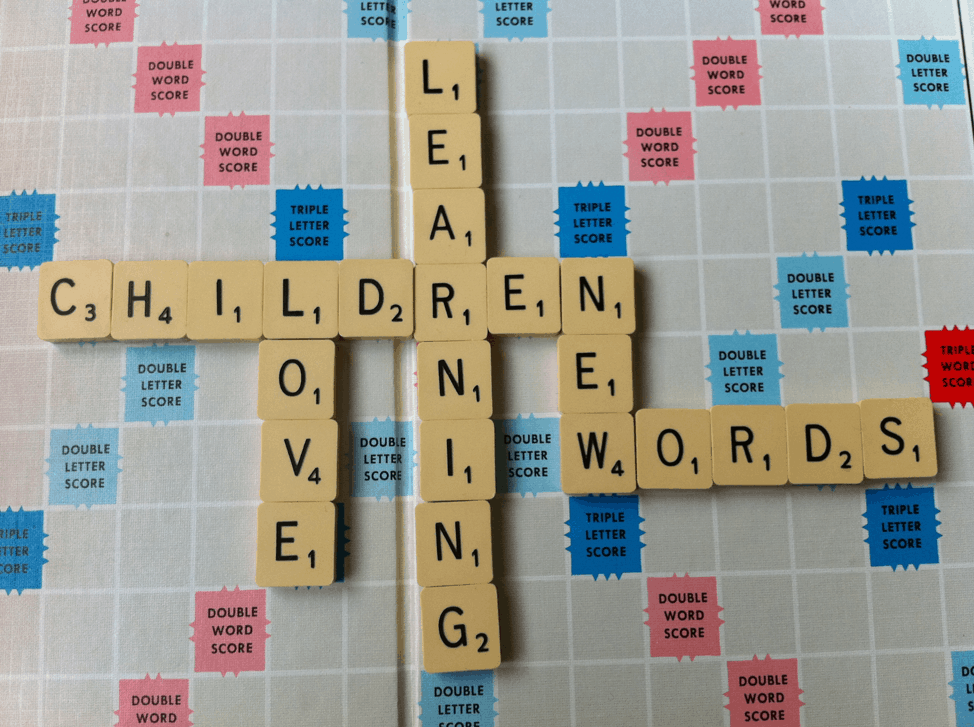 We have looked all around the internet to find the best games for your kids that can help in increasing their vocabulary.
Moreover, your children will feel entertained as they play these games, so the learning process would not look boring or tiresome.
So without any more wait, let's get going.
1. Drawing Letters
Let's begin with some of the basic and easiest ones.
Drawing letters by Unlimited Gamez Mo is one of the most basic and fun games for boosting children's vocabulary.
This game focuses on teaching children about pronouncing and tracing different letters. As your child plays this game, they will come across many new words which can increase their vocabulary.
This game also includes guides to ensure that children can trace every alphabet perfectly. These guides help in analyzing where the word starts and ends. Your children can see these guides before making each stroke.
There are three different minigames present within it, all focused on improving your kid's vocabulary.
2. Word Beach
There have been many advancements in today's world, such as virtual reality in the education industry.
However, we believe that it doesn't have to be that complex. Word beach is the perfect game when we talk about learning vocabulary most simply.
The best thing about this game is that it also has something to teach, even for an adult. Moreover, this game also comes with many features like fun word games, word connecting games, and word puzzles.
All of the features of these games focus on improving the vocabulary of the player. Moreover, this game also includes common and unusual words. A perfect combination is just what you need to boost your vocabulary.
While the game may come off as easy initially, the difficulty levels will keep increasing as you progress ahead in the game.
The game "Word Cookies" ends up on the list due to its unique approach. This game blends the classic word search game with a twist of modernism.
This game will be enjoyable for your kids, thanks to its attractive interface. Moreover, this game also happens to be easy to navigate and comes with many features that make it eye-catching for all the young lads!
The user will simply need to swipe the alphabet cookies to connect them to a pan. As they join the words together, they will end up making a word.
This game also gives rewards if you manage to fill the cookie jar by making some additional words. We are sure that some extra coins sound like a good incentive to learn more vocabulary.
4. Alphabear
This game is very much like scrabble, but it's for vocabulary. However, the cute dancing bears are an additional effort to make this game more attractive to the kids!
This game requires the users to spell words as they select letters on the grid. The dancing bears will show up if you use letters placed next to each other.
The aim is to use more letters. Using more letters will gain more points, and your bear will also grow significantly!
As your kid plays this game, you will notice them learning new words for their vocabulary. And while they are at it, they are likely to enjoy this learning experience as well.
This game also offers kids funny dancing bears if they play well enough. The thought of winning the dancing bears gives them more reason to keep going and learn more words!
5. Letris & Friends
Let's move the list forward with this word-puzzle game.
This puzzle game includes up to three unique minigames. You also get to compete against opponents online!
The game also features a snake game within it. In the snake game, the players need to form as many words as possible in the given time frame. However, the second feature of the game offers a combination between Tetris and the snake.
As you form words in the second type of the game, the words will exit the playing screen. As the formed letters go, more letters appear on the screen.
However, when we talk about the final type, "Wordmatrix," this is the most fun by far. The players get a grid that contains thirty-six letters. All of the letters on the grid have their designated value.
This game mode allows you to make word combinations to form a letter in a random position. However, as a player, you will need to score as many points as possible by creating words with three or more letters.
This game will make a perfect fit for your child if they are of age six or more.
6. Chicktionary
This game is perfect for building vocabulary as well as learning to spell words.
This game features a chicken theme which makes it fun for the little audience. This game pushes children to form as many words as possible using seven letters.
As soon as you complete a word, you will be able to find its meaning by tapping on them.
This game comes with many different levels. Your child will come across various levels as they progress through the game. Moreover, children also have a choice between a timed or an un-timed mode.
The timed mode is perfect for toughening up the challenge. However, we must mention that this game is very noisy. Whenever you make a mistake and form incorrect words, the chickens squawk very loudly.
So it's best to keep the volume adjusted at all times.
7.   7 Little Words for Kids
For juniors looking to increase their English skills and vocabulary, this game is the perfect option.
Playing this game can help your kids in many different ways, such as understanding how suffixes and prefixes work.
Since this game is primarily designed for children, you will find that the gameplay happens to be considerably simple. The players have to join together letters and "half-words" using the word bank in the game.
When you match all eight words using the correct clue, you will receive a positive score. However, your score is going to depend on your accuracy. Your score points get less if you take a hint in the game.
Your child will need to reach a target score to unlock the next level. So, in conclusion, it's safe to say that this game has very simple and enjoyable mechanics for kids!
Final Words
Word games are a lot of fun as well as knowledge for kids. Sure, you can grab a paper and a pencil and try out the old amazing games with your friends and your kids, but our way is much more fun.
While allowing your kid to increase their vocabulary using games, you will be using technology in a good manner.
So, if your kid is fond of English and wants to learn more, the games listed on these lists are the perfect ones for them to try.
We are sure that your children will love playing the games mentioned above and improve their vocabulary, which can come in handy in future educational endeavors!
Author Bio
Audrey Throne has an ongoing affair with the words that capture readers' attention. Her passion for writing dates back to her pre-blogging days. She loves to share her thoughts related to business, technology, health and fashion.
Find her on Twitter: @audrey_throne