Boost Productivity with Azure, AWS, and Other Powerful Tools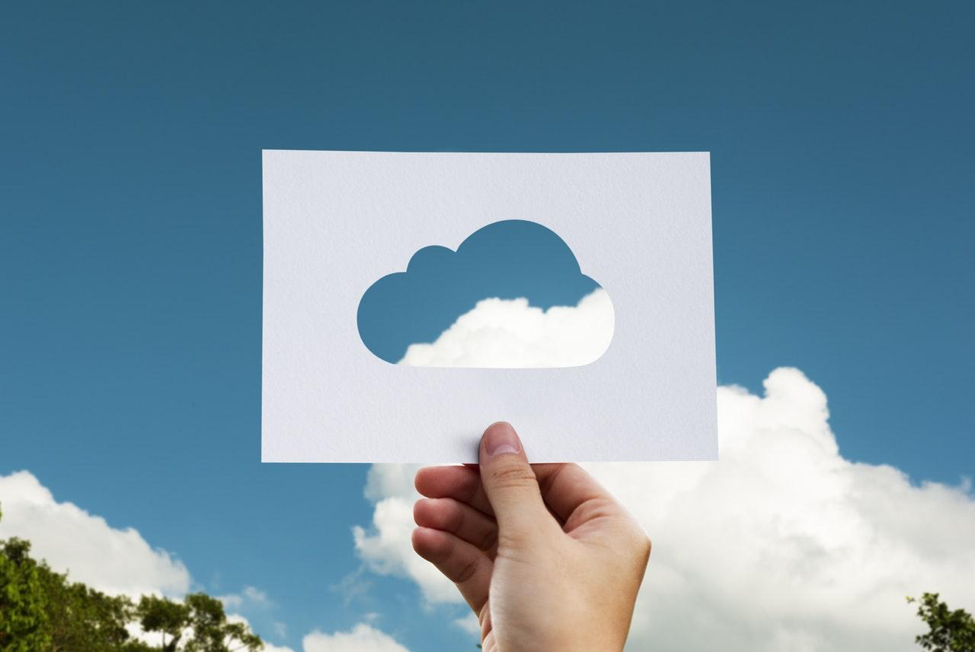 If you do any sort of business, I'm sure you've heard plenty about the benefits of cloud computing, and there's a good reason for that: cloud computing is an incredibly powerful innovation that businesses can use to gain a competitive edge. The secret to making cloud computing– or any technology, for that matter– really work for your company is truly understanding how it works. A little bit of background knowledge goes surprisingly far towards empowering you to make better, more impactful decisions about your business's IT strategy.
In this article, we'll cover everything you need to know to harness the power of cloud computing to boost your business:
The different types of cloud computing that are available to your business
The pros and cons of different types of cloud computing
Powerful cloud computing tools and products that can help a business get the most out of cloud computing
Cloud Computing 101
Has your business devoted time to research cloud-based IT solutions? Even if you haven't taken that step yet, you probably use cloud computing every day for a variety of personal and professional tasks. Anytime you use a network of remote servers connected to the internet for storing, managing, or processing data, you're using the cloud. That means that if you use the AmEx app on your phone, share a selfie on Instagram or you can view insta photos, or access a file via Google Docs– congratulations! You're in the cloud.
When it comes to cloud computing for business or enterprise cloud computing, there are three kinds of cloud computing your company can work with.
Private Cloud
One way that businesses can take advantage of cloud computing is by deploying a private cloud. As the name implies, all of the resources in a private cloud are dedicated to a single organization. Like any other cloud computing model, a private cloud provides a virtualized environment that relies on an underlying pool of physical computing resources. Going the private cloud route has several benefits, including:
Security and privacy improved by restricted access
Greater control over cloud configuration and management
Guaranteed resource availability
Reliability
Cloud bursting
However, there are also some disadvantages to private cloud computing that you should keep in mind as well:
Creating a customized, private environment is expensive
Under-utilizing your cloud resources is a drain on your budget rather than a cloud provider's
Scaling requires you to adjust your physical infrastructure, which can be time-consuming and expensive
Public Cloud
Another way to get your business into the cloud is by taking advantage of ready-build cloud computing platforms via public cloud. A public cloud allows multiple organizations to share a cloud provider's resource to develop their own products and pursue their own business goals. Public cloud computing offers a number of distinct advantages:
Doesn't involve the expense of setting up your own physical infrastructure
You pay only for the resources you actually use
Your provider is on the hook for making sure everything operates smoothly, saving you time and money
Like anything else, public cloud also has its downsides. These include:
Servers may be located in another country, which has different privacy and security regulations
Your access to public cloud resources may be impacted by other organization's cloud usage
Periodic outages may disrupt your company's workflows
Hybrid Cloud
Did you notice anything interesting about the pros and cons of public and private cloud computing? They complement each other almost exactly.  That's the idea behind hybrid cloud computing– it's a kind of Goldilocks effect. By taking advantage of some private cloud resources and some public cloud resources, you end up with a cloud computing solution that's just right.
Finding the Right Fit for Your Company
Anytime you take on something new, it can take some time to fine-tune the details. Think about moving into a new house or apartment: the mover can drop all of your boxes off in one day, but it takes some time to get all of your belongings put away and figure out what things you might still need in order to really pull your new home together. Adopting an IT service like cloud computing works the same way– it may take a while to truly grasp your company's cloud needs, which means you can expect making adjustments.
To speed the process up, many businesses opt to consult with cloud computing experts to get a better understanding of whether a private, public, or hybrid cloud solution is the best fit for their business's unique cloud computing needs.
3 Cloud Computing Tools Every Business Owner Should Know About
Whether you moving your company to the cloud or you simply take advantage of some of the awesome cloud services out there, cloud computing provides plenty of exciting opportunities for your business. If you're ready to make cloud computing really work for your company, check out the cloud computing and cloud management tools below.
1. Microsoft Azure
Microsoft has been a tech industry giant for decades, so it makes sense that they know a thing or two about how to create products that work for their customers. Microsoft Azure is an incredible tool for businesses who expect more from their public cloud provider. Azure's intelligent technologies make it simple to:
Integrate Microsoft Azure public cloud capabilities with your secure private cloud
Set up predictive maintenance to keep bugs from slowing your company down
Use big data insights to improve your marketing solutions
2. Datadog
If you're running a hybrid cloud, you have a lot of moving parts to keep track of. Datadog makes it simple to monitor cloud performance using any application at any scale. Datadog is designed to work with leading public cloud providers and software integrations like:
Microsoft Azure
Amazon Web Services (AWS)
MongoDB
Docker
Chef
3. AWS and Skeddly
Look, we get it– you don't want to spend your time worrying about cloud backups and taking snapshots of your Amazon Web Services E2 instances. There are definitely more interesting and productive ways for you to spend your time. That's where Skeddly comes in. It's an automation tool for AWS that handles repetitive tasks like that for you, giving you more time to work on projects that will grow your business.
If you want to get the most out of cloud computing, you really have to understand how it works and the tools you have at your disposal. This is by no means a complete course in cloud computing or powerful cloud computing tools like Microsoft Azure, but it should get you started. Good luck!