Loans and credit cards are definitely one of the most utilized financial instruments today considering the number of items individuals want to buy every now and then, the necessity of massive sums of money is not unprecedented.
Yet one of the most commonly asked questions is Are loans easy to get? Be it small loans or big ones.
So here is the deal about loans, requesting for every loan can be a simple job, whether it's a short term loan or a personal loan, but having the financial institutions authorised is a different scenario.
If you'd like to be eligible for a loan, there are a few requirements you have to fulfil so ensure you have a decent enough credit background and a stable pay job. These are some of the basic conditions for a loan.
Credit Scores
As you dig deeper into the field of lending, you will know that credit ratings carry a lot of weight whenever it comes to borrowing. Credit ratings are nothing more than figures that reflect your creditworthiness to lenders and lending institutions. Each person receives a credit score from the credit bureaus, these credit reporting agencies review your financial background and allocate credit scores to you.
The UK has three major credit companies that are accountable for providing credit scores to the citizens and also are responsible for maintaining the credit score measurements that can be used by lending institutions. Credit score scales are used by lending agencies to assess where the borrower stands.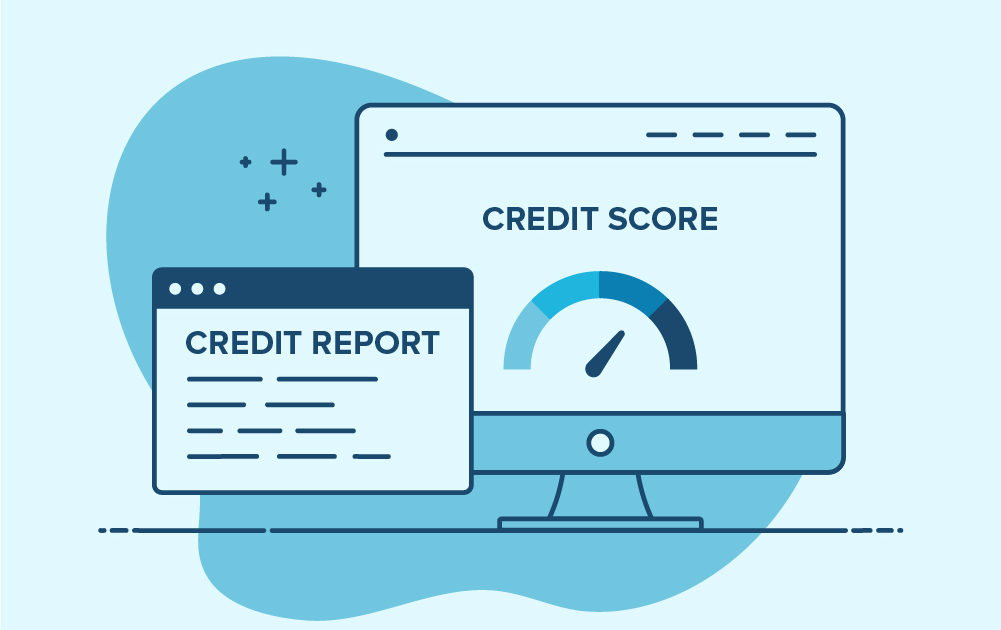 As you've noted, the UK has three credit agencies, which means that the lenders can use the model set by any of these bureaus, there are no laws and regulations on whether a lender should use the scale provided by a specific agency.
The three main credit bureaus are
Experian
Equifax
TransUnion
Additionally, here is the credit score scale set by each of these agencies
Credit Rating Scale Established By Experian
Score         Credit Score
0-560               Very poor
561-720           Poor
721-880           Fair
881-960           Good
961-999           Excellent
Credit Rating Scale Established By Equifax
Score         Credit Rating
0-279              Very poor
280-379           Poor
380-419           Fair
420-465          Good
466-700          Excellent
Credit Rating Scale Established By TransUnion
Score        Credit Rating
0-550             Very Poor
561-565         Poor
566-603         Fair
604-627         Good
628-710         Excellent
Credit Searches: Do They Hurt Your Credit Score?
The response would be both yes and no it indicates that there are two forms of credit checks out of which one would not affect your credit history, while the other will damage your credit rating.
And before you delve into the various forms of credit searches, you should understand what credit ratings are.
Credit scores and credit ratings go hand – in – hand, credit scores are a series of figures that reflect your loan worthiness, and credit ratings are grades that reflect credit scores.
As stated earlier, credit scores are issued by credit rating agencies, and financial institutions use the rating to see whether or not you are qualified for a loan. Lending institutions and banking firms may carry out two forms of credit searches, a soft credit check and a hard credit check.
Whenever it comes to a soft credit search, you must understand that this is only a superficial background check, which means that the prospective lending institution can glance at your credit ratings and record, only from the exterior. He's not going to do a detailed investigation of the history.
But the main reason why the wider populace likes soft credit is that these searches will not impact your credit rating, and soft credit checks are not really reported in your credit file.
However when it comes to a hard credit search, you might have expected it, the results are quite the contrary. A hard credit check is a comprehensive history check that the lending institution conducts and determines whether or not you will repay the loan.
The key factor as to why people do not like this form of credit search is due to the fact that it is reported on your credit file and doing too many hard checks will decrease your credit rating.
Boosting Credit Scores
As you'll see, your credit rating has to be very high if you want to use loans with little or no issues. In addition, once you have really good credit ratings, you are qualified for special rewards and deals. For example, with outstanding credit ratings, you would certainly have a greater credit limit and also a reduced interest rate and you could be qualified for any other deals that the banking firm may provide.
First and foremost, whenever you would like to improve your credit rating, you have to pay back all your loans. This is pretty much the only thing you could do to boost your credit rating.
If you've a lot of loans, you should try to explore the possibility of debt consolidation loans, so that you can combine all of the loans and pay a slightly lower interest rate on the loan payments. But that could drop your credit ratings a little.
But then you can catch up by making prompt payments.
Just remember to pay the credit card debts on time.
One other thing you could do is check your credit file, which is more frequently said than practiced, and you are permitted to review your credit file once a year, so take advantage of that chance to expand up your credit ratings.