RuneScape was initially conceived as text-based MUD by two brothers Andrew Gower and Paul Gower. Later, graphics were added, adding to the ranks to what was later referred to as graphical MUDS. The first public version of RuneScape used three-dimension and two-dimensional sprites.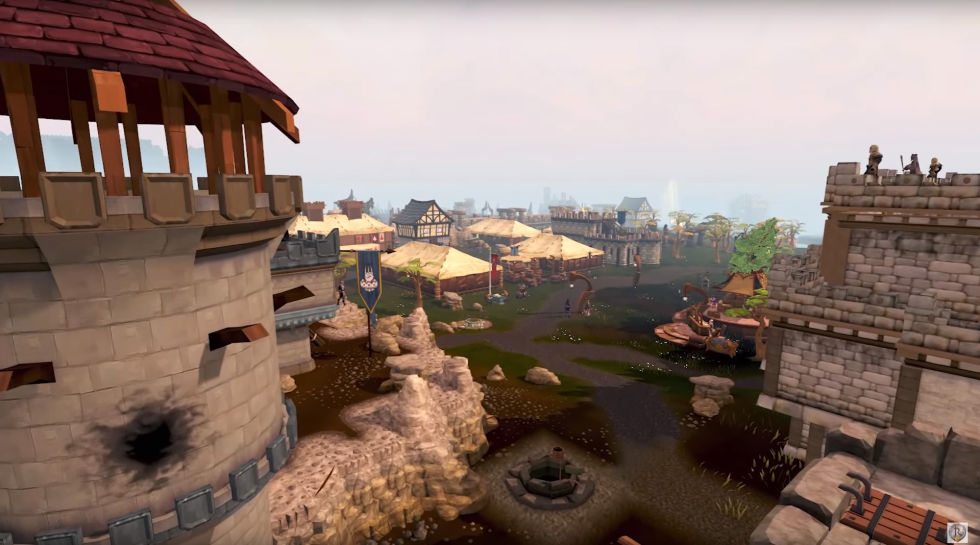 On January 4, 2001, RuneScape was released as a beta version, where the duo operated the system at their parent's house. In December, during the same year, the Gower brothers, along with Tedder, came up with Jagex aimed at taking over the business aspects of Running RuneScape.
One of the earliest innovations of Jagex was an interpreted domain-specific scripting called RuneScript. The gaming company introduced a monthly membership fee with additional features that were introduced in February 2002. Some of its features included quest and new areas that were not available for free users.
Sd the game gained more popularity, Jagex began initiating significant changes. The developers came up with an entirely new version of the game with a three-dimensional graphics known as RuneScape 2. The latest version of the game was available for tasting for playing members on December 1, 2003, and ended in March 2004.
Upon releasing the new version, RuneScape 2, number 2 was eliminated from its name, and the name remained as RuneScape. The older version was, however, kept online under the name RuneScape Classic.
A major developed that shake gamers across the world happened on January 12, 2006. Jagex banned over 5000 classic accounts for cheating. As if that was not enough, Classic was closed to new users, and the game was only open to users who had played the game at least once between August 3, 2005, and January 12, 2006.
However, additional re-openings too place between November 2009, June 2010 and September 2011. Advertisements would appear on a banner on the top of the playing screen to support the free content. Jagex came up with a rule preventing players from blocking advertisements.
On July 13, 2006, Jagex signed a major marketing contract with WildTangent Games,. The deal gave rights to WildTangent to handle all advertisements in and around RuneScape through the United States of America. The new arrangement allowed reach of up to 20 million users of PC across the world.
On May 16, 2006, the company upgraded the RuneScape game engine, which significantly improved the game's loading capacity and reduced memory requirements. It further released a beta 'High Detail' mode to members, which was available to members for free for two weeks.
On February 14, 2006, a German Translation RuneScape was introduced and later a French translation on December 11, 2008. On July 24, 2009, Brazilian Portuguese followed before the Latin America Spanish on April 25, 2013.
 RuneScape was launched in India on April 2, 2012. In July 2012, the gaming company released Solomon's General Store, a feature that made it possible to spend real currency exchange for RuneCoins.
On February 4, 2014, Treasure Hunter replaced the Squeal of Fortune. Instead of spinning the wheel for rewards, players are given keys used to open their choice chest. On March 26, 2014, the gaming company allowed users to watch or sample products.
On August 30, 2014, the HTML5 version of RuneScape allowed the game to be played on Tablets and Smart TVs. The new version was later named RuneScape 3 and would include a customizable user interface and improved audio. On July 22, 2013, RuneScape 3 was officially released.
Jagex announced an ongoing plan to develop a new client to replace HTML5. The new client called NXT improved the loading times, better performances and reduced loading times.
On May 23, 2018, an announcement that due to the continually accumulating bugs and the fact that the game engine had become incompatible with modern support tools, RuneScape Classic servers were permanently closed on August 6, 2018.