Thailand is an exotic tourist country known to the world for its resorts. But, apart from tourism, this country is a strong financial center in the region, which makes it attractive not only for leisure, but also for employment. Thailand is also the only country in South-East Asia to remain independent of the European states that colonized all the surrounding countries. This has had a very strong impact on culture, lifestyle, and also – attitudes toward working in Thailand for foreigners who are quite peculiar, but nevertheless not critical of those who would like to work in Thailand, and can benefit from his knowledge and skills in this country.
How do you get a job in Thailand?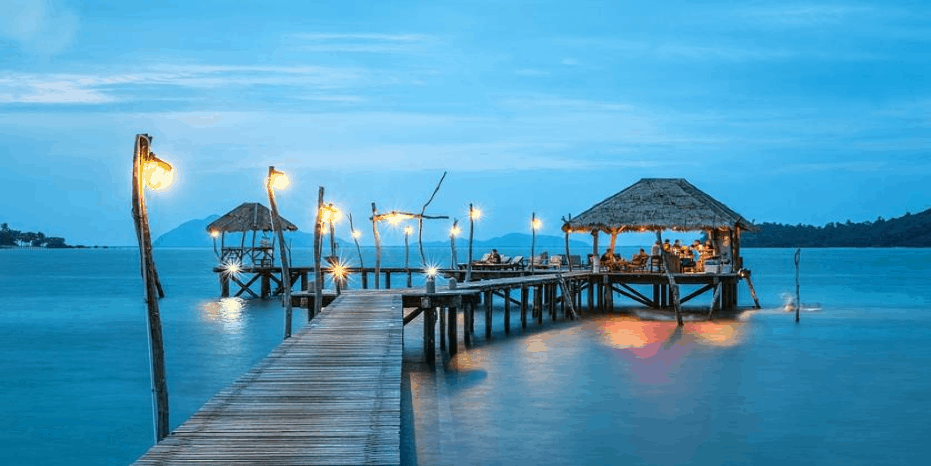 The requirements for those who want to work in Thailand are the same as for any other job. If this is a job that does not require special qualifications, you can limit your knowledge to English and basic Thai. But if you want to apply for a more prestigious job, you will have to meet the more stringent demands of the employer, as well as have education and work experience in the required industry. It is also worth mentioning that not all jobs in Thailand are legal for foreign workers. Below I will give some examples of illegal work in Thailand for foreigners, for whom it is risky to take up employment.
Jewellery production
Work with silk, cane, bamboo
Tobacco production
Rice paper production
Production of musical instruments related to traditional culture, Thai souvenir dolls
Also among the prohibited professions are simpler and more specific ones – both workers and intellectuals:
Builder
Driver (exception – aviation workers employed by foreign companies)
Accountant, auditor, cashier (exception – joint company employees)
Beauty industry specialist (hairdresser, stylist, etc.)
Seller, including street vendors
Broker (excluding international companies)
Any workers in the legal field
Design engineer, architect
Guide, tour guide
Secretary
To work in Thailand in all these professions would mean a large fine and a loss of the opportunity to work in Thailand. That's why we recommend that you choose something that will be safe for you. However, there are exceptions – for example, high qualification of a professional, employment in an international company, etc., permission is given. But to do that, you have to meet all the demands of the employer. Also, every type of work in Thailand requires a visa and a work permit. If the permit is not in conformity with the type of work, a very large fine is issued to the person who violated this rule.
What salary can I expect from working in Thailand?
Salaries in Thailand are high enough to meet the needs of a man who has come to work in Thailand. In most cases, average wages are strictly dependent on the education of the employee. The highest wages are earned by people who work in the most economically developed regions of Thailand. In other cities, wages are slightly lower, but the cost of living is correspondingly lower. The largest cities with the highest salaries are Bangkok and Phuket. The minimum wage in Phuket is $420, the average wage is $480 to $500, and in Bangkok the minimum wage is $690, and the average wage is $750 to $800. It's a pretty good number, and the most important thing is that you will have enough money to live in Thailand while you're working, and you can save some of that money and spend some of that money on Thailand, and you won't feel uncomfortable.
How, where and why should I get a job in Thailand?
Working in Thailand is a good opportunity to travel, work, learn the world, and earn money. Thailand is a very interesting country to explore. And you can find a job in Thailand and other countries on the Layboard site which lists the best and most profitable jobs in Thailand in 2021. The choice is really big, and you will be able to find the kind of job that you want to work in, and you will be able to enjoy the job.