TikTok has over 1 billion monthly active users, a record that Instagram only recently eclipsed after a long run. TikTok has surged in popularity in just a few years, amassing a massive fanbase. According to a survey, 41% of TikTok users are between 16 and 24. One of TikTok's most distinguishing characteristics is that it concentrates on short, snappy video content with a higher interaction rate. As a result, many influencers have turned to the platform to grow their fan base. Brands are using these influencers to promote their products and services. Nowadays, some brands opt to buy TikTok likes to improve their fame on TikTok. The TikTok marketing study, on the other hand, shows that the platform isn't overloaded and that many businesses haven't yet used it for marketing.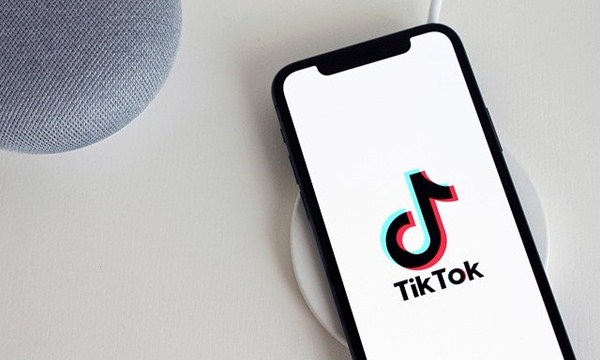 What Are the Benefits of Using TikTok for Internet Marketing?
Facebook, Instagram, and other popular social media platforms began as social media platforms but have since morphed into marketplaces. It's a fantastic idea to advertise on these platforms to market your products because of their reach and organic traffic. It's how businesses are currently leveraging social media to boost their total marketing ROI. TikTok is another popular social media platform that generates a lot of online traffic. You may target different people with TikTok ads and offer your products and services based on their interests. Let's take a look at why you should include TikTok in your internet marketing plan. 
TikTok allows users to post compelling short-form video content with a higher chance of going viral if it is well-made. Because of its opportunities and limits, the TikTok platform is a gold mine for organic traffic. Marketers are continuously seeking new methods to create viral content. For example, you might team up with influencers to make your material viral and reach a wider audience for less money.
Improved Targeting 
As organizations focus on a specialized consumer niche and product sector, the concept of specialization branding is gaining acceptance. TikTok provides a one-of-a-kind opportunity to target specific market segments and create a powerful public impact. TikTok is also immensely popular in Asian countries, including China, Malaysia, Thailand, Japan, and Indonesia. TikTok is a simple way for brands to reach out to customers in these countries and improve their marketing outcomes. TikViral, for example, is a website that can assist you with this procedure.
Take Advantage Of New Trends
TikTok is one of those sites that develop new trends regularly, with some of them gaining a lot of traction among users. Examples include memes, complete videos, duets, and other phenomena. TikTok contains several tools that can assist you in improving and enhancing your video. With technology like InVideo, you can instantly create engaging video content in a short amount of time. If used properly, businesses can harness these developing patterns to create captivating advertising for their target demographic. It also aids in the content's reach.
Try Unique Techniques 
Facebook was one of the most popular social networking networks for a long time, but its popularity is waning. Every social media platform will reach saturation at some point. When a platform is completely new, it will tempt users to spend more time with it. TikTok is a relatively new social media platform that can outperform other well-known platforms in terms of marketing options. Furthermore, advertising costs will be lower than those of other prominent social media platforms. By introducing TikTok into their marketing mix, businesses will be able to reduce their overall advertising expenses.
Recognize the Procedure 
It's a good idea to familiarise yourself with the platform's guidelines before going headfirst into TikTok marketing. You'll need to figure out how it operates, who its target audience is, and what features it offers, among other things. Understanding the rules can help you create a more effective TikTok marketing strategy personalized to your company's goal and vision.
Set Your Most Important Marketing Objectives
Before creating a TikTok strategy, you must first define your priorities. Next, you must determine your primary business objective and develop a marketing strategy to support it. TikTok is mainly used to increase brand awareness, promote an app, promote a product launch, and go viral with a song or video content, among other things. Finally, it would be best if you chose the most significant aim for you.
Final Thoughts 
TikTok is one of the most popular social media platforms nowadays. Many businesses, however, have yet to discover TikTok's full potential, which presents marketers with a tremendous opportunity to profit from low-cost advertising. Having a strong TikTok marketing strategy can assist you in maximizing your marketing ROI.