It is no secret that COVID-19 has hit the travel and hospitality industry quite hard. Travel searches are down by 97% and many travel apps now remain untouched by users on their smartphones. While that's a sad trend to witness, all hope is not lost. Post-COVID China saw a 15x increase in online bookings and the Chinese domestic travel market is optimistic it will  recover over 70% of the losses they incurred during COVID-19.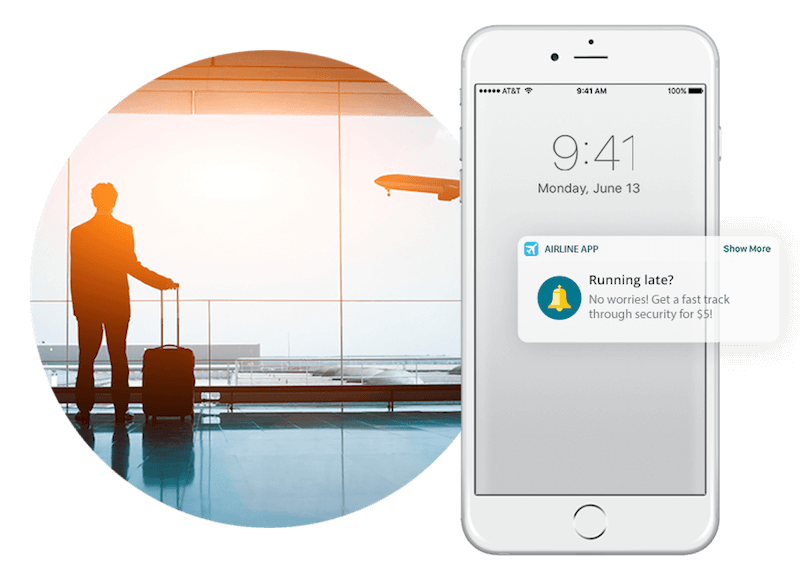 While we hope for the good times to roll again, it is still possible for the travel industry to strike a chord with their customers. Airbnb has made its popular feature Travel Experience virtual and is helping stuck-at-home travel aficionados satiate their wanderlust. Meanwhile, TripAdvisor chose to curate an email with product and experience recommendations from their partners, encouraging users to experience world-class luxury from the safety of their own homes.
These measures are just a few examples of how online travel apps can engage with users who are stuck at home. As travel norms get relaxed in many parts of the world, things are gradually improving for travel apps. With the new normal, domestic travel will see the numbers improving, andstaycations would see a surge in demand. Considering the circumstances, it might take international travel some time to catch up.
With domestic travel and staycations set to become the new trends, a valuable tool that can help marketers engage in a contextual, relevant, and timely manner is geofencing. A geofence is a virtual fence around a physical location. It is a tool where the real world catches up with the virtual world. In technical terms, it is a virtual geographic boundary, defined by RFID or GPS, which enables software to trigger a response every time a mobile device enters or leaves a particular location.
With more and more marketers realizing the need to harness local customers and increase foot traffic and conversions, marketers turned to geofencing. Geofencing as a marketing tool has been used by various sectors including retail, travel, healthcare, and utility services.
Geofencing marketing can be categorized as a type of local marketing where a user's location is tracked and advertisements are shown to people in that specific location. Common applications of geofencing marketing include app notifications, pay-per-click ads, and ads in a social media feed. Major companies like Walmart, Starbucks, and Dunkin' Donuts use geofencing to attract customers to visit their stores and buy. The ride-hailing company Uber relies heavily on geofencing marketing for its drivers to earn fares.
Here are some useful tips on how travel apps can use geofencing to engage with users:
1. Smaller is better
A mistake many companies make is building too large of a fence. A golden rule for geofencing is that it works only when your audience is at a short distance to visit your company. Keep your fences on a walking or riding distance of four-to-five minutes to increase foot traffic.
2. Set fences where the audience is
Your fences don't need to be around your business to drive customers, but your fences must be where your audience is. A common practice among marketers who rely on geofencing is to set up fences at a competitor's business place. This is known as competitive geofencing and is a great way to reach an audience who might be looking for your product or service.
3. Drive your audience to action
The primary purpose of using a geofence is to compel your audience to visit your store. If your geofencing notification or advertisement doesn't have a clear call to action, then it's just like any other display advertisement. Ensure that your geofencing ads and notifications incite action from the audience.
Using geofencing marketing, online travel apps can engage with audiences and strike a meaningful dialogue. With a user retention platform like CleverTap, apps can target audiences based on their location and successfully send the right message to the right audience at the right time, thereby increasing engagement and conversions while reducing churn.