Why You Boot from USB Devices
In daily life, You boot the laptops from local disks. However, in some cases, it might be need to boot from USB drives. A bootable USB drive contains the operating system that can be booted and it is often used for system administration, data recovery, etc. More specifically, There are 3 cases as following:
If you across irreparable errors on your laptops, you maybe try reinstalling the operating system with a bootable Windows installation USB drive to solve the problem. For instance, the operating system is corrupted and you can't boot.
You can boot from the USB devices and upgrade or install operating system. On one hand, you can upgrade to Windows 10 by booting from a Windows Installation USB drive if your operating system are still old version . On the other hand, such bootable USB devices can also help you if you want to install dual operating systems.
If you have forgotten the password of your laptop, one of the ways to unlock it is to use a password reset disk or Windows Installation USB drive to reset the password.
How to Make Dell Boot from USB Drives
To make Dell boot from USB drives, it needs to create bootable USB drives at first, And then you can go to the Dell Boot Menu and change the boot order to boot from USB.
If you would like to reinstall or upgrade your operating system, back up your data before. it is recommended to back up all data saved on the system disk you need. If there is an external hard drive, you can use it to save the backup with a third-party tool,  MiniTool ShadowMaker
1: Connect the external hard drive to your Dell laptop and open MiniTool ShadowMaker.
2: Ask to choose the This Computer to manage, select the Connect button, and go to the Backup tab.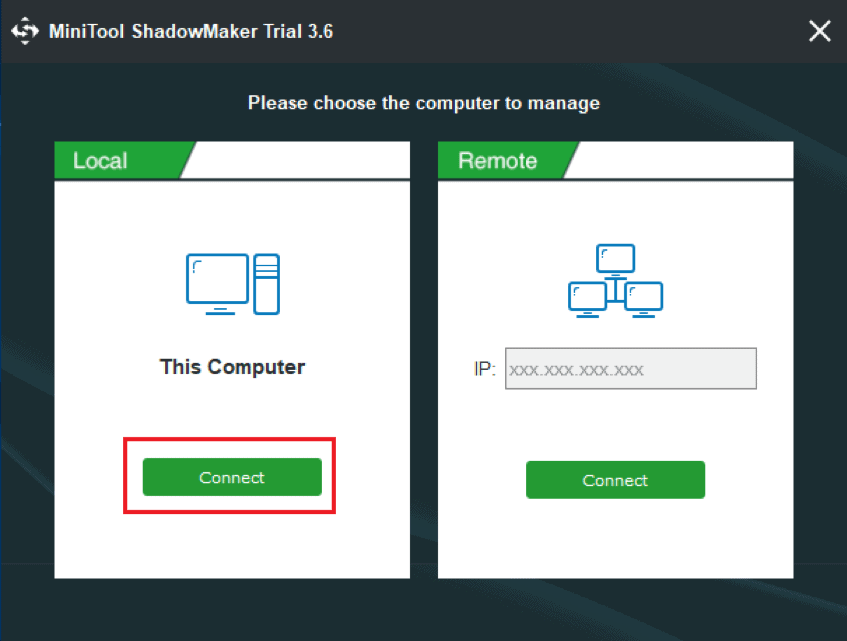 3: Select the Source module with disk and partition, choose the data that you want to back up, and click OK. By default, the system required partitions can be checked. If you just want to back up the system, you can skip this step.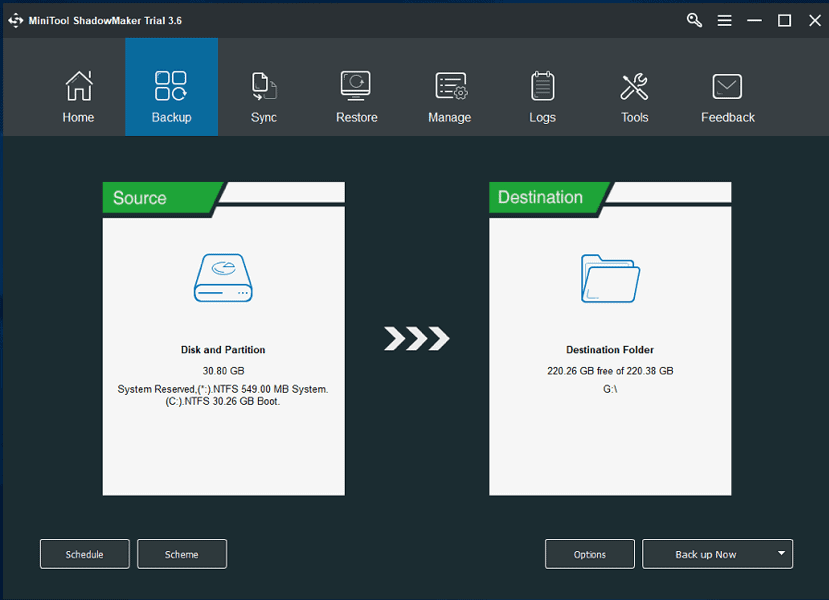 4: When you go back to the main interface of tool, click Destination. And  select a location in your external hard drive and click OK to save the backup.
5: Click the Back up Now button at the bottom right corner, and just need to wait patiently until all the data is copied to your external hard drive.
After backing up data,continue to discuss how to make a Dell laptop like Dell Inspiron or Dell XPS boot from USB.
How to boot from USB:
To make Dell XPS boot from USB drives, you'd better keep your laptop connected to the power cable so it won't shut down during the process, and then follow the steps as follow:
1: Turn off the Dell XPS laptop and connect the USB drive that you would like to boot from.
2: Turn on the laptop. After seeing the Dell logo on the screen, press F12or Delete immediately to go to the boot menu.
3: Find the boot options and select the USB drive to boot from it.
What should you do if USB devices are unavailable under boot options?
If you didn't find your USB drive in the boot options but you can access your system, you can try disabling the fast boot option to solve the problem. And here is how to do it:
1: Turn on your Dell laptop and boot from the local disk.
2: Press Win + I to open Windows Settings.
3: Go to System>Power & sleep. Then select Additional power settings in the right pane.
4: In the pop-up window, select Choose what the power buttons doto give administrative privileges. Then click Change settings that are currently unavailable.
5: Uncheck the option Turn on fast startup (recommended).
Then you can try to go to the Dell boot menu and check if you can make your Dell boot from USB drive.
Alternatively, to make Dell Inspiron boot from USB drive, you can also:
1: Keep your bootable USB drive connected to your Dell laptop and restart the laptop.
2: When you see the Dell logo, repeatedly tap the F2 key to enter the BIOS setup.
3: In the left pane, expand the POST Behavior category and select Fastboot. Then in the right pane, you will see three options for Fastboot: Minimal, Thorough, and Auto. Here, you need to select Thorough.
4: Expand the System Configuration. Then:
In the left pane and select USB Configuration. In the right pane, check Enable USB Boot Support and Enable External USB Port.
In the left pane, check Thunderbolt Adapter Configuration. Then check Enable Thunderbolt Boot Supportin the right pane.
5: Select the General tab in the left pane. Then make sure the Enable Legacy Option ROMs and Enable UEFI Network Stack options are checked.
After that, you can restart your laptop and check whether you are able to boot Dell from your USB drive.
Final Words
How to boot Dell laptop from USB drives? There are generally three moves you need to take. You can have a try after reading this tutorial. If you have any ideas, you can share them with us in the following comment zone.