From small to large organizations, a professional email address is one of the most important things, which is only used for business communications and for professional relationships. The availability of such business email addresses enables owners to build assurance and reliability for expanding sales.
Generally, a professional email address contains the business name in the form of a domain name. Through these email addresses, it's quite easy to establish communication between business colleagues, associates, partners, and customers. Hence, the chances are incredibly high of creating a network and building a relationship online.
Well, there are numerous business email setup service providers allowing you to sign up for a professional email address. Many of these service providers offer paid plans services, which allows the use of a custom domain name. It's especially useful when it comes to running a business online. Unfortunately, the internet is immersed with thousands of email service providers, which makes it difficult to choose according to your preferences.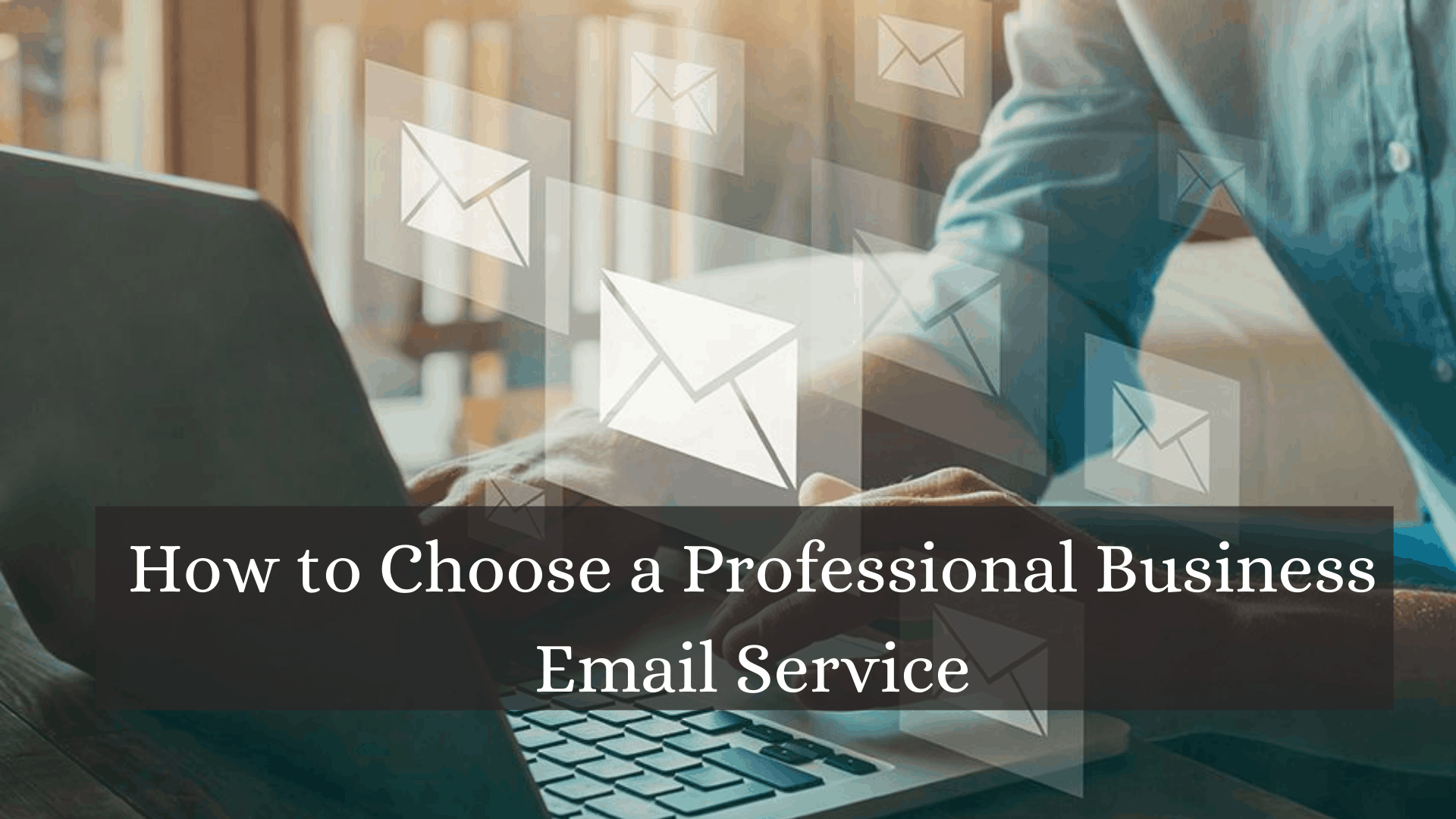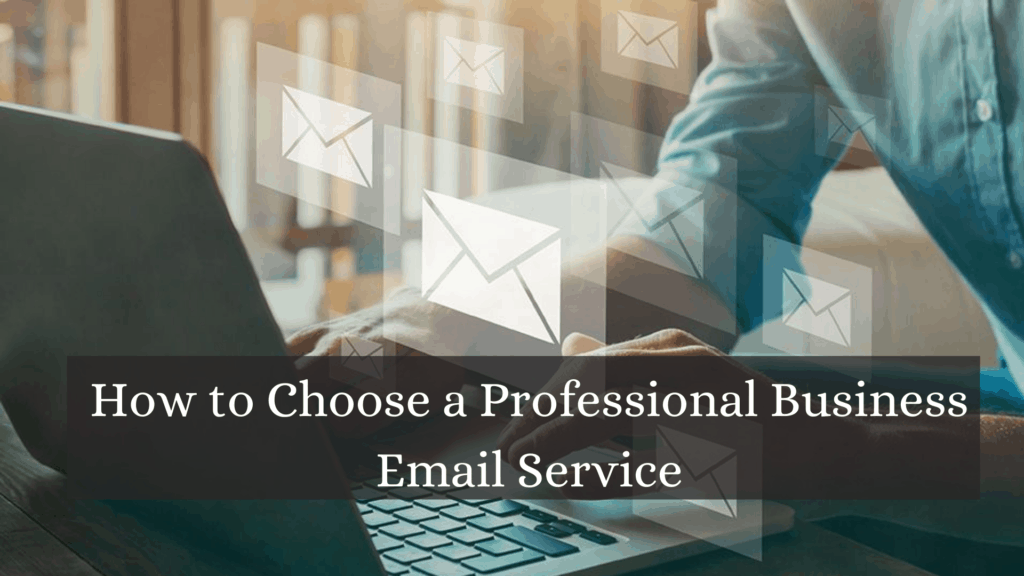 If you're stuck in the same boat, let's assist you in choosing the right professionals email address.
Importance of a Professional Business Email Service
There is much difference between picking a personal and a professional email address. Having a personal email address with a generic domain allows you to choose a preferred name. However, when it comes to maintaining business communications and relationships, ensure the email address of your employees is formal. Following such email etiquette rules reflects your professionalism and strengthens your business name. In fact, creating an email address based on your domain maintains that professional touch. A professional email address contains numerous benefits, including:
Build your business credibility
Increase professional perception
Win customer trust
Better deliverability and reputation
Reliability and authenticity
Doesn't matter – whether you're a business owner or a blogger, having a professional email will stand you out as a leader among competitors. In simple words, a professional email address has the ability to completely differentiate you from others. While creating a website, every business owner strives to have a strong brand image for building an impressive online reputation. Such a personalized email address will assist you in accomplishing your goal and stand out from other bloggers in your niche.
What's more? People usually tend to remember when they see gmail.com, hotmail.com, and other general emails. Introducing an email on your own domain will make you memorable. So, what are you thinking of? Establish your online identity across the ultra-competitive business world by showing your bizarre and recognizable professional email.
How to Choose a Professionals Email Address?
● Look For an Email Service Provider
The foremost step for hitting the road of picking an email address is to hire an email service provider. As discussed above, the market is fully-fledged with thousands of professional providers. It includes Bluehost, Google Workspace, Zoho mail, iCloud mail, Yahoo mail, etc. However, for choosing the best, you need to consider several aspects, from their company reputation to your business requirements. Once you become successful in choosing the right email provider, it's time to use and create an account for running your business smoothly.
● Obtain a Domain Name
The next is to get a domain name after hiring a suitable email service provider. There is the most reputable domain registrar, such as GoDaddy or Namecheap, that allows and assists in picking one according to your preferences. Additionally, you can also purchase one directly from Google if you're using Google Workspace for getting a professional email address.
In fact, email service providers also assist in offering a domain name through a website plan that you're already using. Make sure your domain name is memorable, builds trust in your brand, and conveys your company's overarching purpose. That's why it's essential to keep it short, simple, and easy to spell. But, avoid using acronyms and hyphens.
● Prefer an Email Format
While registering or enrolling on your new professional email address, focus on picking a reliable, formal, and desired email format. Generally, email format is divided into two sections – username and display name. The username defines the first portion of an email address. For example, "JDoe" of "JDoe@dowlaw.com,". Whereas, the display name is what is presented in a user's inbox, such as "John Doe."
Therefore, organizations need to pick a username and display name format and use them across all employees' email accounts working in their company. This will maintain continuity and connection. However, don't forget to determine your company's size. Whether you want to maintain a professional image for sending out resumes, displaying on your blog, or for your business and its staff, a professional email address is an excellent choice for expanding your business further.
● Develop Universal Email Addresses for Your Website
Every organization must have to mention their email address on its website contact page. The availability of such information on the website allows users to contact you easily and write a few words about your provided services. However, the email address should be generic and formal, such as support@yoursite.com.
Following such a format won't make your business look more professional but also lessen the spam activities to individual inboxes as individual email addresses are private. Once you become successful in creating a generic and formal email address, it's time to start forwarding emails and communicate with your customers easily. It becomes effortless for businesses to handle generic inboxes.
Wrapping Up!
Of course, it's time to get a professional email for managing and handling your business from anywhere in the world. Numerous service providers come up with such services who offer email addresses promptly, easily, and affordably.
Hence, if you already have a website or thinking about building one using WordPress, the best investment is to hire a web hosting service provider. Such proficient partners include everything, from getting a professional email to web hosting and cloud services under economical constraints. For example, services related to email address, cloud server, domain name, and web hosting in Singapore all come in a package, which isn't only profitable but affordable also.
Once you're all set up with a professional email address, you can start using it with full potential.