Instagram is one of the top social networking apps in the world, with only Facebook and Twitter rivaling it. It has become a powerhouse in the social media space and is now one of the best platforms for showcasing your talents.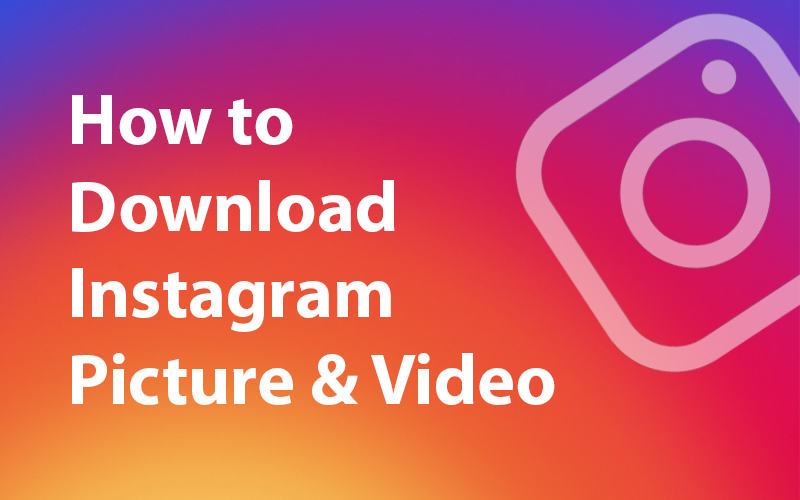 Instagram gets accessed by hundreds of millions every day. People gravitate to the platform for its ease of use and the content that can't be found anywhere else. You can use Instagram to follow your friends and watch their latest videos, or you can take a sneak peek into your favorite celebrities' life by viewing their Instagram stories or latest posts.
Occasionally you might come across some beautiful images or videos that you'd like to save locally on your device. Unfortunately, Instagram has no built-in option for downloading content. No problem, we've got an in-depth guide detailing how to download photos and videos to your PC, iPhone, or Tablet.
Downloading Instagram videos
Instagram video is one of the most popular content types on Instagram and rightly fully so. Video content has always been a great way to entertain people and has proven to be 49% more affecting than photos in terms of user engagement. Instagram uses videos in a variety of post types, such as Instagram Feeds, Instagram Stories, and Instagram Live. Downloading videos off Instagram hasn't always been easy, but many tools have been developed to help speed up the process in recent years.
One such tool that we recommend for downloading Instagram videos is the video downloader by Instaoffline. Instaoffline's video downloader is a web-based downloader that lets you save videos directly within your browser. The process for using the downloader is quite simple and can be completed by following a few steps.
Open the Instagram website or app and find the video that you want to download.
Copy the video link.
Open the Instaoffline video downloader and copy-paste the link into the text box and hit enter.
The page will reload with the download button for saving the video to your device.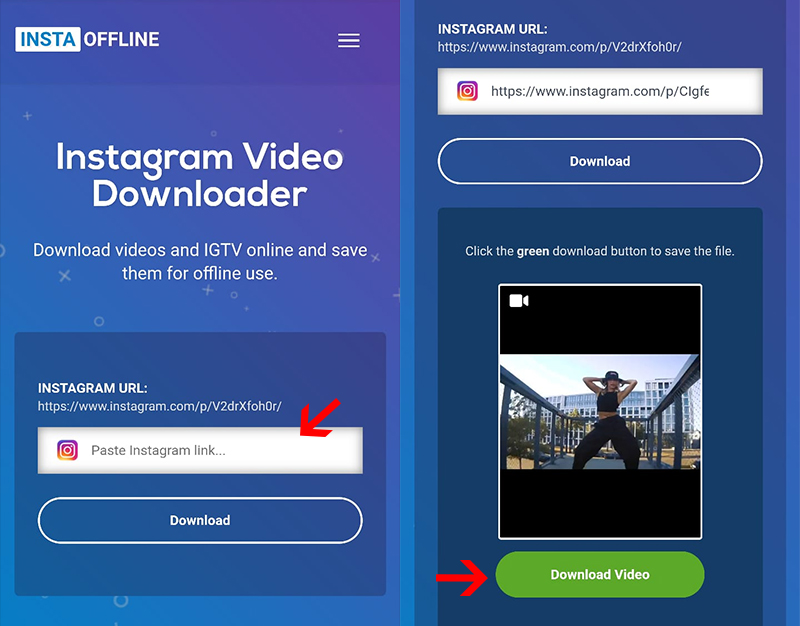 What's great about this video downloader is that it works regardless of what device you are on. And since it's browser-based you don't need to worry about installing any software. There are no download limitations either, and it's completely free to use and it even makes downloading Instagram Reels a breeze. You also have options to view the website in different languages, which is a nice touch if you don't speak or understand English.
Download Instagram pictures
While Instagram video is popular, there's no denying how much time people spend looking at Instagram photos. Photos are what gave birth to Instagram in the first place and there's no doubt in my mind that you've come across some that you've wanted to save. Maybe you want to repurpose them and use them on your website, or maybe you just want to share them with your circle of friends. Whatever the case, downloading Instagram photos is a breeze.
Introducing IGDownloader, the online Instagram downloader. This website rocks a very self-explanatory name and lets you download anything off Instagram. From Instagram stories, Reels, Photos, Videos, you name it, and this downloader does it. We've chosen this downloader to save Instagram photos because it's easy to use, lack of advertisements and, for the simple fact that it's great.
Start by opening up the Instagram app in your phone or web browser and find the post with the photo you want to download.
Copy the URL to the post and head over to IGDownloader.com
Insert the post URL into the box on the homepage and press enter.
Click the download button to save the photo in high-quality JPG format.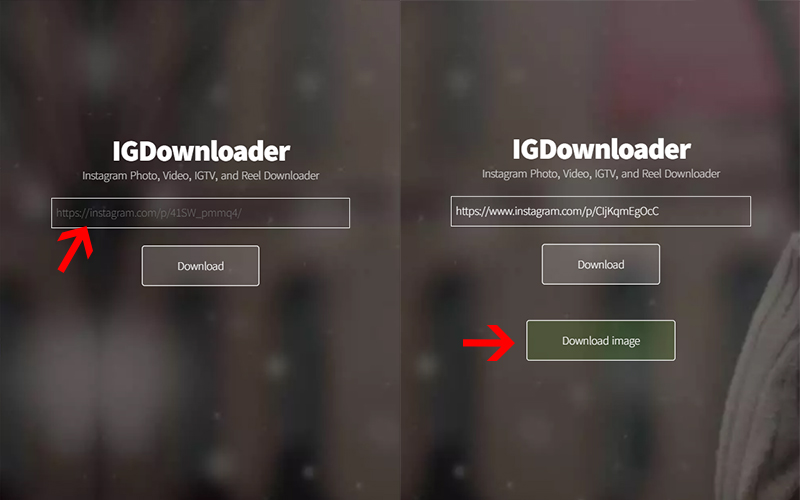 If you're not keen on using this option to save photos, you can also take a screenshot on your smartphone. The issue with doing it this way is that the photo quality will be reduced. If you want to preserve the pictures quality then downloading it using the method listed above is recommended.
Remember to be mindful of copyright when downloading and re-publishing Instagram videos and photos online. It's recommended that you ask the post author for authorization if you're planning on using someone else's content.
Downloading videos and pictures off Instagram doesn't need to be challenging. When you're equipped with the right tools, like the ones mentioned above, you'll have no troubles at all. Enjoy downloading!