Amazon Chime has become a platform that links people via video conversations for work meetings, similar to other video chat services. Furthermore, it offers a superior substitute to holding crucial business conferences and meetings outside of the typical workplace setting. You can install this application for Microsoft, Mac, and other platforms. You can interact and connect with others quickly by logging into Amazon Chime. You've come to the right site if you're looking for information on how to log into Amazon Chime. For in-depth information on Amazon Chime login, read the complete article.
Follow These Steps to Download and Use Chime
Visit Amazon Chime Downloads Page by clicking here. Choose the operating system you want to download. Only voice is supported by Chime for Android.
Ignore the notification saying "2-week Trial for New Customers." Since Amazon is hosting your meeting, this is irrelevant.
For the download to be saved to your Downloads folder, click Save.
For Windows:
Select Computer from the start menu by navigating there. The Downloads folder can be found and chosen.
To run the Chime.exe program, double-click it.
Click "Run" on the pop-up box to start the installer.
Click "Install" after following the installer's instructions.
Click "Finish" after the installer is finished.
By choosing Chime from the start menu, you can launch Chime.
For Mac:
Double-click the Chime.dmg program file after finding it in your Downloads folder.

Place the Chime icon in the Applications folder by dragging it there from the new window.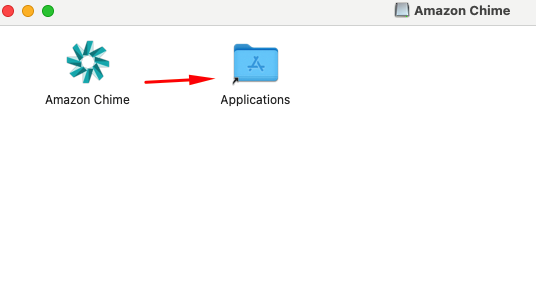 Chime may be found in the list by double-clicking the Applications folder.

Click twice to start the program.
If you see a notice that says "Chime can't be accessed because the developer's identity cannot be validated," click "OK" and then take the following actions:
Navigate to the next destination: Security & Privacy is found under the Apple symbol (top left) in System Preferences.
You can choose "Anywhere" from the list of "Allow apps downloaded from:" options on the General menu. A chime will now be available for you to use.
Additionally, you can be given the choice to "Open Anyway" so that you do not need to alter your download choices.
Setup of the Amazon Chime App
You must have an Amazon account in order to create an Amazon Chime account. The steps for logging into Amazon Chime are as follows:
Amazon Chime clients can be downloaded and installed, or you can use the web app to get started.
Open the app, select Sign in/Sign up, and input your company email address.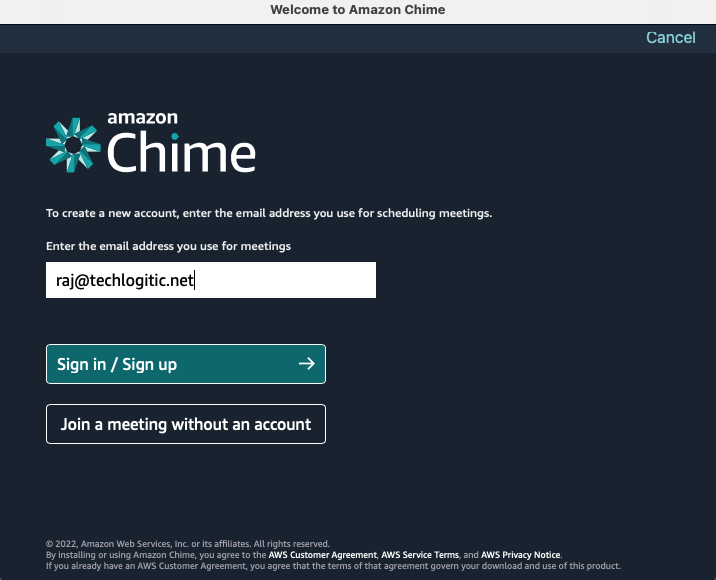 To make a new Amazon account, click Create.
Choose Create your Amazon account, enter your name and work email address, then choose a secure password.
By selecting Allow, you give Amazon Chime permission to access your Amazon account.
Select Verify Me from the Amazon Chime email that should have appeared in your Inbox.
Here you are at Amazon Chime!
For details on installing Amazon Chime for several other devices, visit https://aws.amazon.com/chime/download. Your systems would be synchronised after you log in using the information from your new account.
How to Add Contacts and Start Chatting?
"New Contact" can be found under the File menu.
In the space provided, type your email id of a friend you want to work with.
Users will be successfully updated to your contacts if they have already registered for an Amazon Chime profile by using email id.
Select Contacts from the launch pad to see a list of all your contacts.
The launch pad's Message option can be used to start a chat.
After starting to type the user's name, select it from the autocomplete list. You can start a group conversation by adding more names.
Included in the list of features for Amazon Chime Chat are reading and delivered invoices, media files, symbols and emoticons, picture preview, searching, quote messages, notification settings, markdown, appearances, continuous conversation threads across all of your devices, and the option to change the font size by pressing Ctrl and +, Ctrl and -, and Ctrl and 0.
How to Host a Meeting On Amazon Chime?
There are three places where you can access call controls: the More menu, the Launch Pad at the top of the screen, and the Visual Roster. You may mute yours or others by selecting the Sound Icon. You can also turn on and off video or pop it into a new tab, sharing the screen or window by selecting Share Screen, and then use Meet Chat to exchange files and talk with other attendees.
If guests won't use the Amazon Chime application, they can provide them the meeting link by selecting the Meeting ID drop-down menu and copying the URL.
Recording meeting, seal meeting, silence everyone else, and event mode are some of the organiser controls that may be accessed under the More menu. By using the More menu during event mode, you may also give attendees permissions by removing attendees, ending the meeting for everyone present, and adding speakers.
Conclusion
Since logging into this platform is so simple, you can utilise Amazon Chime anywhere and for any reason. Amazon Chime is a multifunctional tool that may be used for conferences, videoconference, chatting, and interacting with others. Regular users and non-Amazon staff can easily join up and utilise it.
We hope this guide helped you understand how to log into Amazon Chime.