Essays are a very good way to express yourself on any subject matter. Whether it is for academic purposes or your private work, you must keep the quality up. Many people run away from essays because they find it overwhelming or difficult to compose, but it should not be so.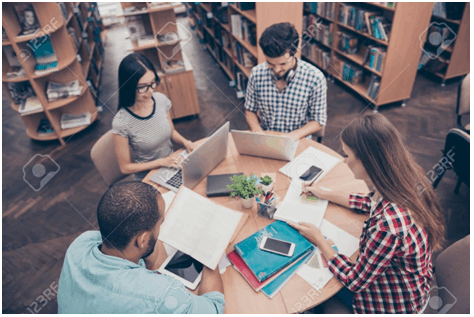 If you write often, you will find that essays are quite a breeze. The most important thing is that you understand what you are trying to do. It is not a book summary where you have to bother writing in the writer's tone or through someone's point of view. You are encouraged to write an essay based on how well you can relate to the topic.
So many things are necessary when it comes to an essay and how it will be graded or rated by your professor. But nothing is as important as the essay topic. If you get it right, your essay topic can affect how people generally feel about the whole work. So you have to put in enough time to think up a topic that would boost your essay.
The good thing about that is that choosing a suitable essay topic is not as difficult as you might think. Some of you feel boxed whenever you are given a topic but do not feel any better when are asked to be creative and come up with your topic. We at Writing Elites understand that and we have come up with a guide to follow for you to choose a good essay topic with ease. Are you ready?
#1 Decide on what you want to write about
You have to first decide on what subject matter you would like to write on. This could be on anything in a particular course or from an area in your field. Deciding on what to write on can help you come up with a topic better.
#2 Come Up With Topics
The next thing for you is to write out possible topics. These topics should capture the angle in which you want to write. They should inform the reader about what your whole essay is talking about. The topic should be clear and simple enough for those outside your field to understand. Come up with a list of persuasive essay topics and begin to eliminate the ones you feel are very weak. At the end of the day, you should have one left.
#3 Research On The Topic
Now that you have picked a topic, you can do a bit of research on it. You should conduct a check on if someone else had done a similar or even the same topic. A good essay topic is one that is unique as people may be put off by hearing a topic they may have read before, even if the essays do not contain the same thing. If you have to do a topic you or someone else has done before, then tweak the essay topic a bit so you can take the essay from another angle.
#4 Gather Material For The Topic
Your next step would be to immediately start gathering material to work with. Books, journals, and other sources would do. The materials should be able to support the topic as that would mean that you would have what to write for the essay proper, which should be your main focus.
#5 Do Not Be Afraid To Change Topics
If at first, you pick a topic and later realize you cannot work with it, due to any reason, you should not be afraid to change it, even if you feel you have gone far already. An essay topic is only as good as the body. So you can change the topics as often as possible as long as you are doing it for a good reason.
Extra Tips
Your essay topic has to be specific. Avoid using a topic that is broad or general as that can create a problem for you in the essay proper.
There is a limit to being unique. Do not go with a topic that has very few materials or a new concept that does not have too many supporting works on.
Make your topic as catchy as possible. There is nothing good about a stale topic. A catchy topic would make people want to read your essay more than anything else.
Your topic, though good, must be easy to write on. Sometimes, you may have a topic and the necessary materials, but it may not be easy for you to work with it or write on. Try as much as you can to have a workable topic, and do not forget that you can change your topic as much as you want.
A good essay topic would make you win half the battle, hence the reason you must come up with a very good one. If you have doubts about your topic or would like professional assistance for it, our team at Writing Elites would be willing to help you in any way you want.