As beginners, we often make the mistake of starting our blogs with wordpress.com. But as time passes, we realize that wordpress.com has got so many limitations. It is those moments when we decide that we must switch our blogs from wordpress.com to wordpress.org.
But isn't it frustrating when you paid for those upfront costs, spent long hours, and customized your site on wordpress.com just to realize that it is not all worth it? Of course, it is. However, that doesn't mean we will restrict ourselves within these limitations. So, in this article, we will show you some steps that will help you move your blogs from wordpress.com to wordpress.org.
Why Should You Move From WordPress.com To WordPress.org?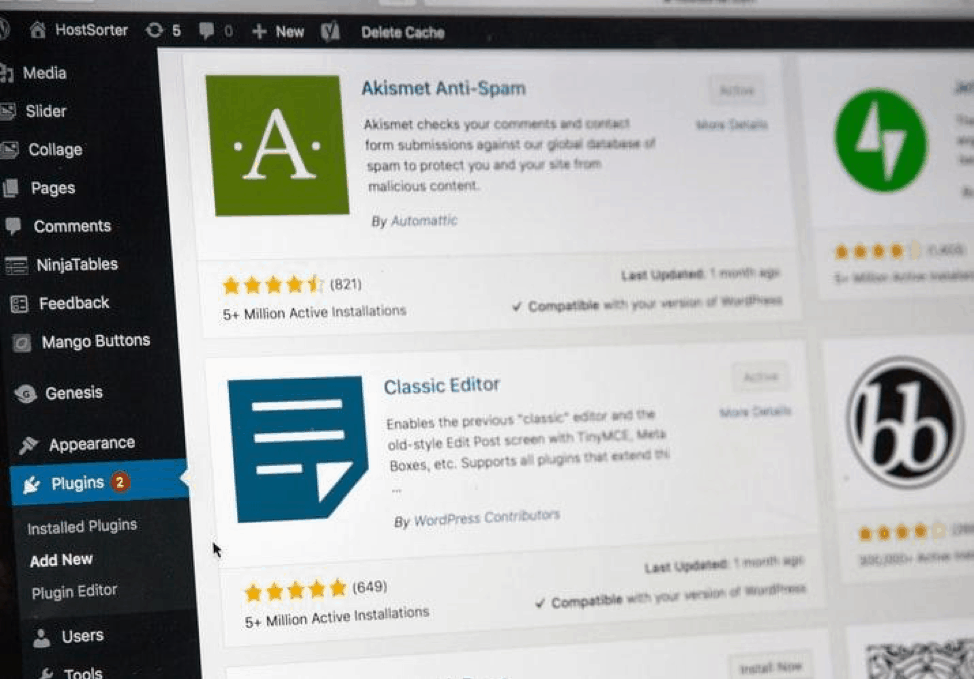 The process of opening an account and getting started with your blogs is pretty easy on wordpress.com. But, beginners soon find out that the free WordPress account has got many limitations. For example, it has a limited ability to monetize, you can't install plugins, and you get third-party ads displayed to your users.
On the other hand, wordpress.org gives you complete control of your website. You can control all the features, and it is a relatively flexible tool to create blogs. In addition, you can easily manage your website content, access flexible post scheduling, manage website security, and integrate new blog posts.
On top of that, you can also install WordPress SEO plugins like Yoast, AIOSEO, SEMRush, Google, Search Console, Ahrefs, etc. These WordPress plugins will help you create XML sitemaps to incorporate the images. You can further have an advanced configuration for removing the post, page, post type, or sitemap taxonomy.
Therefore, with wordpress.org, you can have better control over your website, and that's why you should switch from wordpress.com.
What You Need
Before you decide to switch from wordpress.com to wordpress.org, let us tell you that in this article, we will only deal with the actual process of moving the data. In that case, we have to assume that you already have your WordPress plugins and WordPress web hosting platforms.
If you have a WordPress web hosting platform, you simply choose a domain name and install a blank WordPress site. However, if you don't want to discover many options, we suggest you go with Bluehost.
With Bluehost, WordPress beginners can get a free domain name and a massive discount on web hosting. So you only have to pay $2.75/month just to get started.
If you have already got your domain name, just signup with Bluehost and add your blog domain there. In addition to that, you'll need your previous credentials to access your wordpress.com account too. Now, let's focus on the steps to move the blogs from wordpress.com to wordpress.org.
How To Move Blogs From WordPress.Com To WordPress.Org?
If you have chosen some good WordPress plugins, you won't have to face much hassle in this blog transferring process. The steps to do that are;
Step 1: Export The Existing Content From WordPress.Com
Hopefully, you already have all the credentials in place because we don't want you to get stuck in between the process. Put in the proper credentials, and log in to your WordPress account. Once you are inside the dashboard, go to the Tools option.
When you tap into the tools option, you can find a list in front of you. From there, click on the export button. Now, you'll see two options in front of you; export content and export media library. Just scroll to the export content part, and click on the export all option.
Give it some time because it may take some time before your export file is ready. Once it is prepared, you can download the file from the link below. You can also get the link to download the export content from your email.
Step 2: Install WordPress And SetUp
Once you have exported all your WordPress data, you can set up a new WordPress account on your web hosting platform. It will only take you a few clicks to install WordPress. WordPress will become even easier to install if you have also used WordPress plugins and web hosting platforms like Bluehost.
You can also choose some other web hosting platforms, and that will take you around 5 minutes to install WordPress. Now, when you are done installing WordPress, you'll have to focus on importing the content.
Step 3: Import The WordPress Content
You'll have to log in to the new WordPress account with your new credentials for this step. Now, again you'll have to go to the tools option. Once you click on that, you'll see the import option in front of you. Tap into that, and press the install now button.
Now, you have the WordPress importer downloaded on your system. You will know it's done the moment you see the run importer link in front of you. Click on that, and upload the export WordPress file that you did in the first step of this lesson.
When you undergo the importing process, you will get an option to import all the files. Make sure you tick on this checkbox; otherwise, your image files will not be imported successfully. Additionally, if your overall file is more than 2MB, you can temporarily increase your web hosting tool's limit or split the file.
Step 4: Redirect The Users To This New Domain
If you are confident that all your contents are successfully imported from wordpress.com to wordpress.org, you can now redirect your users to this new domain. This is the crucial step here. After all, you don't want to lose your search engine rankings because you switched a domain, right?
But, here comes the trouble. You can't do this essential step for free. WordPress will charge you only $13/year for accessing this feature. But, we think it's a relatively small price for such a significant advantage. Just go to the official webpage of WordPress Redirect, and click on the go option to pay the fees.
Even if you don't want to pay just yet, at least show concern to make your site private. Go to the privacy settings option, and set your account to private. Thus, your users won't be confused with similar versions of one account, and your motto will be fulfilled.
Signing Off
Let us tell you a few last things. No matter which WordPress plugins you use, the migration process won't keep your WordPress theme intact. You have to install it again. You may get confused with a few functionalities when you first install wordpress.org. To get started on this thing, the Jetpack plugin will help you. You may realize by now that you won't have to pay any penny behind the actual transferring process. So, give it a shot, and explore a new dimension of WordPress today.
About Author:
Rogen Rosenberger is a professional content writer with years of experience in blogging. He graduated from Stanford University, California, and then started his career in blogging. He contributes to many authority blogs such as Search Engine Magazine, Dream and Travel, Tour And Travel Blog. He also likes to write in many international magazines and journals.